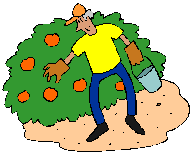 Looking for Pressure Canners and Pressure Canning Supplies - Great prices, wide selection, fast delivery, reliable service in 2023? Scroll down this page and follow the links. And if you bring home some fruit or vegetables and want to can, freeze, make jam, salsa or pickles, see this page for simple, reliable, illustrated canning, freezing or preserving directions. There are plenty of other related resources, click on the resources dropdown above. If you are having a hard time finding canning lids, I've used these, and they're a great price & ship in 2 days.
If you have questions or feedback, please let me know! There are affiliate links on this page. Read our disclosure policy to learn more.
Pressure Canners and Pressure Canning Supplies - Great prices, wide selection, fast delivery, reliable service
Ordering Pressure Canners and Related Canning Supplies
If you want to can low-acid foods such as red meats, sea food, poultry, milk, and all fresh vegetables with the exception of most tomatoes, you will need a Pressure Canner. These foods fit into the low acid group since they have an acidity, or pH level, of 4.6 or greater. The temperature which must be reached and maintained (for a specified amount of time) to kill the bacteria is 240 F. Pressure canning is the only canning method recommended safe by the U.S.D.A. for low-acid foods such as vegetables, meats, and fish. Ordinary water bath canners can only reach 212 F and cannot to kill the types of bacteria that will grow in low acid foods. This temperature can be reached only by creating steam under pressure as achieved in quality pressure canners.
Whether you are canning low acid foods like green beans, corn and other vegetables for your first time or in your 50th year of canning; all the supplies you need are here, and at the best prices you will find anywhere! Scroll down this page for photos, descriptions, prices and ordering information. Just scroll down this page to see the selection of pressure canners.
If you are looking for a plain water bath canner, see this page. Also see Canners for glass top stoves?
For other supplies:
You can read a discussion about why foods should be processed in a canner on this page" " Why do I need a canner? "
For more information, and NO obligation to buy, just click on the links in the boxes on the left!
There are several manufacturers of pressure canners. The two leading ones are Presto and All American (Wisconsin Aluminum). They are more expensive than water bath canners, but they are extremely well built - I bought mine in 1988 and it still looks and works like new!
If you're new to pressure canning, see this page for a complete description of how pressure canners work, why they're better, and step-by-step directions on how to use one!
And if you lost the instruction manual for your canner, click here for free downloads of many canner's instruction manuals !
This page lists spare and replacement parts for pressure canners
Recommendations:
Obviously, the Presto canners are the least expensive. And I have one that I have been using since 1988. But I also have an All-American, the design of which does not require a gasket, so it should last forever. But you have to buy what you can afford.
As to size, well, bigger is usually better because it takes time to heat and vent the canner, process the veggies, then wait for it to cool down to open it. So, a larger canner holds so many jars, that means you may be able to do your entire batch in one cycle. You do not need to fill the canner each time - you can can with one jar in it, or a full load. With pressure canners, unlike water bath canners, you can stack the jars. This means the larger canners can handle many jars at once, like 19 to 32 pint jars in one pressure canning batch. That really speeds up your canning.
Presto 01781 23-Quart Pressure Cooker/Canner

This is a reliable pressure canner sold at GREAT price for a Pressure Canner. I got mine in 1988, and it still works great!

There is also a smaller 16 quart version for less - see below. Click on the links at left or above for more info and current pricing. It is also available from the sellers online Click here for replacement Presto Pressure Canner Gaskets

Presto 01755 16-Quart Pressure Cooker/Canner

This is usually one of the best-priced smaller pressure canners. Click on the box at left for more information.

Presto 16 quart pressure canner / cooker

Click here for replacement Presto Pressure Canner Gaskets

All American Pressure Canner and Cookers - In 6 Sizes

They can be pricey, compared to Presto, but ; but these are the Rolls Royce's of the home canning world, last a lifetime and can crank out serious volumes!

All American pressure canners come with 5, 10 and 15 pound pressure regulator weights and their own exclusive metal-to-metal seal - that means there are no gaskets to crack, burn, replace or clean - ever! And they are made in USA!

Comparison of Models
Brand
All-American
All-American
All-American
All-American
All-American
All-American
Model
910
915
921
925
930
941
Size / Capacity
10.5 qt
15.5 qt
21.5 qt
25 qt
30 qt
41.5 qt
Max number of pint jars it
can do in one batch
7
10
19
19
19
32
Max number of quart jars it
can do in one batch
4
7
7
7
14
19
Buying options

Pressure canners for Induction Cooktops!

Presto makes a 23-quart pressure canner that is made of Heavy-gauge aluminum with an induction compatible stainless steel-clad base. It works on gas, electric, smooth-top, and induction ranges.
To compare with your induction stovetop, the total width of the 01784 Presto induction compatible pressure canner is 12.5 inches wide and the bottom contact plate is 9.75 inches. If yuou wanmt to speak with Presto directly to check the match with your stoce, call 1-800-877-0441 Monday - Friday, 8 am - 4 pm Central Time, or by email at contact1@gopresto.com.




Canning Jars

Canning jars delivered to your doorstep and guaranteed! Any size you need. Click on the links below

Canning jars: quart (32 oz) jars

Canning jars: pint (16 oz) jars

Canning jars: 8 oz jars

Quilted Canning jars: 4 oz glass jars

Canning Accessories and Tools

Good quality canning tools last a lifetime, and really make canning easier. The most value are bundled in a kit: Jar funnel, lid lufter wand, bubble freer, jar tongs (really save you from burning your hands), etc. . These provide the home canner with the essential tools needed for safe and efficient home canning.

Anything you could need is here, at discount prices

Some examples:

Home Canning Kits
Canning Jar Lifters
Canning Lid Lifters
Canning Jar Wrenches
Kitchen Tongs
Crinkle Cutters
Canning Lid Sanitizers
Canning Funnels
Stainless Steel Wide Mouth Funnels
Big Mouth Canning Funnel w/ Sieves
Deluxe Stainless Steel Funnel w/ Strainers
Ball Bubble FREER Spatulas
Korona Stainless Steel, 6 Qt. Deep Colanders
Stainless Steel Colanders
9 inch Granite Wear Colander
Vegetable Brushes
Cook's Tools
Jelly Strainer Stand with Jelly Bag
Jelly Strainer Bags
Grip EZ Chopper/Scrapers
Racks for Water Bath Canners
Strawberry Hullers
Tomato Slicers

Books

Canning books

Canning & Preserving for Dummies by Karen Ward


click here for more information, reviews, prices for Canning and Preserving For Dummies






The All New Ball Book Of Canning And Preserving: Over 350 of the Best Canned, Jammed, Pickled, and Preserved Recipes Paperback

This is THE book on canning! My grandmother used this book when I was a child. It tells you in simple instructions how to can almost anything; complete with recipes for jam, jellies, pickles, sauces, canning vegetables, meats, etc. If it can be canned, this book likely tells you how! Click on the link at left for more information and / or to buy (no obligation to buy). (about $6.99)

Complete Guide to Home Canning and Preserving

by United States Dept. of Agriculture

This book is a compendium of the USDA's research and tested recipes. It explains the scientific principles behind home canning , canning equipment, and the proper use of jars and lids. It is written by government folks, so it is pretty dry, but it is accurate. It includes recipes for fruit; tomatoes; vegetables; poultry, red meat, and seafood; fermented foods and vegetables; and jams and jellies and contains updates based on research in the last 20 years for canning safer and better quality food at home.

Food Preparation Equipment

Make the job faster and easier with these great tools!

In the UK, use this link:


Bean "frenchers"

It is tiring and laborious to prepare green beans for canning; there are so many of them and you do them all by hand. But wait there's a new device that makes it easy. Hmmm, actually, these devices have been around since our great-grandfather's day! Here are several different types and makes, some hand fed, some cranked: choose the one that meets your need and budget!

For photos and features of the bean frenchers, click here !
Illustrated Canning, Freezing, Jam Instructions and Recipes
[ Easy Home Canning Directions ] [ FAQs - Answers to common questions and problems ] [ Recommended books about home canning, jam making, drying and preserving! ] [ Free canning publications to download and print ]