Miscellaneous Canning Tools, Parts and Supplies - Great prices, wide selection, fast delivery, reliable service on home food prreservation and canning equipment
Canning Tools, Racks, Parts and Miscellaneous Canning Equipment
Looking for replacement parts for canners, jar lifters, funnels, jar tongs, canning racks, strawberry hullers, cherry pitters and more? All the supplies you need are here, and at the best prices you'll find anywhere! Scroll down this page for photos, descriptions, prices and ordering information. For the canners themselves, see this page! Everything can be shipped by a variety of methods, including overnight, if you have a canning emergency!
And I appreciate your business- buying the products here helps support the website!
You can read a discussion about why foods should be processed in a canner on this page" "Why do I need a canner?"
For more information, and NO obligation to buy, just click on the links in the Amazon boxes on the left!
Canning Rack 1 - Standard for quart and pint jars

Features:

holds 7 one-quart jars. 12" in diameter;
fits most canners.
Made of galvanized steel.

This Water Bath Canner Rack fits most boiling waterbath canners.

Blake's rating: Standard replacement rack, like the one that came with the canner

Canning Rack 2 - stainless steel; great for small and odd-sized jars

Features:

Stainless steel, this rack won't rust
Accommodates non-standard jar sizes
Holds 14 jelly jars, 14 half-pint, 9 pint or 7 quart jars at one time
Small jelly jars won't fall through
12-1/4 in diameter and 3-3/4 deep (not including handles). Made in USA.

Blake's rating: Excellent replacement rack (sooner or later your rack will fall apart from the boiling water (and no, this one is not made of silicone...) Note: for very small jars, I put empty jars in around the full jars to keep them from tipping over. Tipping over is very common with all racks.

Canning Rack System

This multi-use canning rack system turns any pot into a canning pot and facilitates many culinary tasks like blanching and sterilizing. Used with a large saucepan or stock pot, the racks lift and hold mason jars for easy insertion and removal of jars. The racks elevate the jars off the bottom of pot to prevent glass breakage. These racks have multiple wires to hold all jar sizes, including small jars which won't tip and fall through the rack when lifted. Also great for blanching, steaming, or boiling corn or lobster.
Includes two stainless steel racks (a small one for 91/2 - 101/2" diameter pots and a large one for 11 - 12" diameter pots), a set of adjustable stainless steel lifters, instructions and tips.

Be sure to read the reviews (click the Amazon link at left)

Corn Cutters / Corn Strippers


Corn cutters - Simple and inexpensive devices to help you remove corn kernels from the cob. Much faster and safer than using a knife, you can make niblets or creamed corn with these. I'd never be able to freeze 500 ears worth of corn per year without these - Blake



Canning Jars

Canning jars delivered to your doorstep and guaranteed! Any size you need. Click on the links below

Canning jars: quart (32 oz) jars

Canning jars: pint (16 oz) jars

Canning jars: 8 oz jars

Quilted Canning jars: 4 oz glass jars

8 oz canning jars shown below:

Quilted 4 oz jars below:

Ball Jar Sure Tight Band Tool


Most people won't need this, but if you have arthritus or carpal tunnel, you would!

Features

Increase confidence the band is tightened properly
Good for all size of storage and requires less hand strength
Good for people with arthritis, carpal tunnel syndrome, etc.
Handle has lid lifter and removes bands
Comfort grip handle

Comments from a visitor on July 03, 2012: "I love your website! I have referenced it numerous occasions! I would like to tell you about a really neat tool I found for canning. It's put out by Ball and it's called 'Sure Tight Band Tool'. I've had problems with carpal tunnel, and this is a life saver on the wrists! Thank you for all you share! I make home made jams, pickles, relishes, salsa, apple sauce & apple butter - I started out making for my church, but found that friends and family also wanted to buy them! have a great day! "


Fermenting Crocks and Equipment to make fermented foods, like sauerkraut and old-fashioned pickles

click here to find out more about fermenttation crocks. There is also a good book about making old-fashioned sauerkraut.

Books

Canning books

Canning & Preserving for Dummies
by Karen Ward
Average Customer Review:
Usually ships in 24 hours

click here for more information, reviews, prices on Amazon.com for Canning and Preserving For Dummies






The All New Ball Book Of Canning And Preserving: Over 350 of the Best Canned, Jammed, Pickled, and Preserved Recipes Paperback - May 31, 2016

This is THE book on canning! My grandmother used this book when I was a child. It tells you in simple instructions how to can almost anything; complete with recipes for jam, jellies, pickles, sauces, canning vegetables, meats, etc. If it can be canned, this book likely tells you how! Click on the link below for more information and / or to buy (no obligation to buy). (about $6.99)

<![if !vml]><![endif]>

Complete Guide to Home Canning and Preserving

by United States Dept. of Agriculture

Practical, easy-to-follow guide contains virtually everything consumers need to know about home canning: how to select, prepare, and can fruits, vegetables, poultry, red meats and seafoods; how to preserve fruit spreads, fermented foods and pickled vegetables; how to prepare foods for special diets, and much more. Also includes scores of simply written recipes that even beginners can handle (smoked fish, turkey-tamale pie, chicken croquettes, more. It's the second book to get, after the Ball Guide.

Click on the link below for more information and / or to buy (no obligation to buy)

Food Preparation Equipment

Make the job faster and easier with these great tools!

In the UK, use this link:


It is tiring and laborious to prepare green beans for canning; there are so many of them and you do them all by hand. But wait there's a new device that makes it easy. Hmmm, actually, these devices have been around since our great-grandfather's day! Here are several different types and makes, some hand fed, some cranked: choose the one that meets your need and budget!

For photos and features of the bean frenchers, click here!

More Canning Supplies




Lids, Rings and Jars

Need lids, rings and replacement jars?

Get them all here, delivered direct to your home, at the best prices on the internet!

Pectin, Pickle Mixes and Sauce/Salsa Mixes

Making Jam? Need Pectin, but the local store is out?

Is your jam too runny? Pectin enables you to turn out perfectly set jam every time. Made from natural apples, there are also low-sugar pectins that allow you to reduce the sugar you add by almost half!

Pickling Mixes and Pickling Supplies

Pickles

Whether you want dills or sweet pickles; canning them or straight into the refrigerator; there is a mix for every taste and need here!Get them all here, delivered direct to your home, at the best prices on the internet! Get everything you need to make pickles: mixes, salt, brine, etc. here!

Sauce and Salsa Mixes

Get ready season mixes for tomato sauces and salsas here. They make it simple to get it right every time!

(Shown is Ball brand - actual is Mrs. Wages brand)
---
This page was updated on
---
Picking Tips
[General picking tips and a guide to each fruit and vegetable] [How much do I need to pick? (Yields - how much raw makes how much cooked or frozen)] [Selecting the right varieties to pick] [All about apple varieties - which to pick and why!] [Picking tips for Vegetables] [ Strawberry picking tips] [ Blueberries picking tips]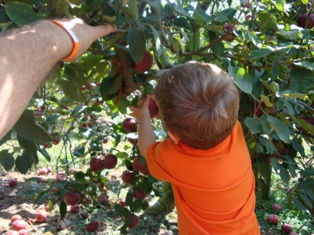 Illustrated Canning, Freezing, Jam Instructions and Recipes
[ All About Home Canning, Freezing and Making Jams, Pickles, Sauces, etc. ] [FAQs - Answers to common questions and problems] [Recommended books about home canning, jam making, drying and preserving!] [Free canning publications to download and print]