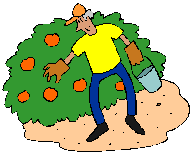 Pressure Canner Cleaning, Maintaining and Preparation for Use
Cleaning, Prepping and Maintaining Your Pressure Canner
Pressure canners are not that difficult to clean, maintain and care for. Here's how in straightforward steps.
And if you've lost your canner's manual, see this page for free replacement manuals which you can download and print. Also see this page for many recipes and directions to make many foods to pressure can! If you are looking to possibly purchase a pressure canner, see this page for our recommendations, prices and where to buy them.
This page has a Pressure canner buying guide.
Washing your Pressure Canner and its parts
Before each use, wash the canner with hot, soapy water, then rinse and dry it. Do not use strong cleaners like bleach, Clorox, Drano, sodium hydroxide or lye, Ajax, scouring powder, or baking soda. Those can pit, corrode, darken and stain the aluminum.
After each use, wash the pressure canner with hot, soapy water then rinse and dry it. Use fine steel wool to remove particles from difficult-to-clean areas.
You can remove hard-water stains on aluminum with a solution of water and cream of tartar:
1. For each quart of water, mix in 1 tablespoon cream of tartar.
2. Pour enough solution into the canner to cover the discoloration. Do not fill the canner more than 2/3 full.
3. Seal the canner and bring the pressure to 10 pounds.
4. Remove the canner from the heat, and let it stand for 2 to 3 hours.
5. Empty the canner, and scour its surface with fine steel wool. Wash the canner with soapy water then rinse and dry it.
Basic pressure canner care tips
Cool pressure canners gradually. Sudden changes in temperature, such as putting a hot canner under a stream of water, may cause the canner to crack or warp.
Never leave water or food in a canner; it may absorb flavors and odors and since aluminum is porous that can cause it to pit.
Care for specific parts
Each of the parts has it's own particularies!
Canner lid
Thoroughly clean the edges of the lid, and keep it free from food.
Do not immerse the lid of a dial-gauge pressure canner in water. Water can make the gauge rust or corrode.
Do not tip the lid of a dial-gauge canner upside down when it is hot. Moisture may collect in the gauge.
Small steam leaks between the lid and kettle of a canner will not interfere with processing if the correct pressure can be maintained. If there are small leaks, you may need to put extra water into the canner before processing so it will not boil dry.
If the lid sticks or the canner leaks steam, try rubbing the edges of the lid and kettle with a small amount of cooking oil before sealing. If large amounts of steam escape, check the gasket. A gasket that is worn, stretched, or hardened should be replaced.
Gaskets and sealing rings
Check the sealing ring, overpressure plug, and the rubber gasket of the air vent/cover lock. Replace these parts when they become hard, deformed, cracked, worn, pitted, or unusually soft. You can usually order these parts online. See this page for replacement parts.
Handle canner lid gaskets carefully and clean them according to the manufacturer's directions. Nicked or dried gaskets will allow steam leaks during pressurization of canners.
After each use of the pressure canner, remove the gasket and wash it in warm, sudsy water. Rinse, dry, and replace the gasket in the lid.
Gaskets on older-model canners may require a light coating of vegetable oil once per year. Gaskets on newer-model canners are prelubricated and do not need oiling. Check your canner's instructions if you don't know whether your gasket has been prelubricated.
Some gaskets can be reversed after a period of time to ensure a tighter seal. A gasket that is worn, stretched, or hardened should be replaced with a new one.
Inexpensive replacements are available online and at most local hardware stores or household appliance centers. They can also be ordered from the canner manufacturer. See this page for ordering parts.
Petcock, vents, and weights
Be sure the petcock, vents, and weights are clean.
Take off removable petcocks and wash and dry them.
Occasionally, soak these parts in vinegar and then wash and dry them. You can further clean the vent port or petcock opening by drawing a string or narrow strip of cloth through it. Be sure to put all parts back together correctly.

Gauge maintenance
Which type of pressure canner do you have, Dial Gauge or Pressure weight regulator? See the photo at above right. Dial type pressure canners have a dial gauge on top. Weight gage have either just a simple weight or a 3-piece regulator weight.
Only the dial gauges require any maintenance. each year, they should be tested to see if they are reading the pressure accurately.
You should have the gauge inspected if the cover has been submerged in water or dropped, gauge glass is broken or has fallen out, parts are rusty, pointer is not in the "0" block, or if you believe the gauge may not be accurate. If your dial gauge reads high or low by more than 2 pounds when tested at 11 pounds of pressure, it should be replaced. If the reading is off by less than 2 pounds, follow the recommendation of the person testing your canner (see "Dial Gauge Inspection and Accuracy," page 13). Low readings cause over processing. If a gauge is reading lower than it should, you can make adjustments to avoid over processing, but they are not essential to safety. Gauges that read high cause under processing and may result in unsafe food. Every pound of pressure is necessary to reach the canner temperature needed for producing safe food. Accurate gauges and adjustments to processing times are essential when a gauge reads higher than it should.
Where to get a dial gauge tested
Gauges may be checked at many county extension offices; contact the pressure canner manufacturer for other options. See this page for a list of county extension offices. If you are unable to have your dial gauge checked locally, carefully remove the gauge and call your canner's Consumer Service Department for directions. If you've lost your canner's manual, see this page for free replacement manuals which you can download and print.
Common Pressure Canning Problems and Solutions
Altitudes above sea level - Recipes normally include directions for the proper pressure and processing time if you are more than 1,000 ft above sea level.
Failure to vent trapped air - When you seal the canner, it has water, jars and air (O2, N2, CO2, etc.) in it. The air trapped in a Pressure Canner has different thermodynamic properties than steam (H2O) and lowers the temperature, which results in under processing. For this reason, we vent pressure canners for 10 minutes before the weights are put on and they are pressurized.
Dial gauge malfunctions - Dial gauges should be checked for accuracy each year before use. If the gauge reads high or low by more than one pound at 5, 10 or 15 pounds pressure, replace it. Weighted gauges are always accurate. If your canner has both gauge and weight, also go by the weight using the gauge as a guide only.
Canning jars, lids and rings - While there are many styles and shapes of glass jars on the market, only canning jars are recommended for home canning. canning jars are available in 1/2 pint, pint, and quart capacities with threads on which a cap may be screwed. See the chart below for the jar capacity of your canner. Additional information may be obtained from the manufacturers of canning jars. CLOSURES FOR canning jars: The two-piece vacuum cap consists of a flat metal lid held in place with a screw band. A rubber compound on the underside of the lid forms a seal during processing. Follow the closure manufacturer's directions for using the two-piece cap and for testing for a proper seal. If the closure has not sealed, completely reprocess or use the food immediately. Refer to the closure manufacturer's directions for additional information.
See below for prices, descriptions and ordering options for pressure canners. For water bath canners and other supplies, see this page! If you have a glass top radiant stove, see Canners for glass top stoves?
For other supplies:
You can also find free information from the USDA in this PDF file (it will take a while to load!) about selecting and using canners here!
For more information, and NO obligation to buy, just click on the links in the boxes on the left!
Pressure canners!

If you want to can low-acid foods such as red meats, sea food, poultry, milk, and all fresh vegetables with the exception of most tomatoes, you will need a Pressure Canners. These foods fit into the low acid group since they have an acidity, or pH level, of 4.6 or greater. The temperature which must be reached and maintained (for a specified amount of time) to kill the bacteria is 240 F. Pressure canning is the only canning method recommended safe by the U.S.D.A. for low-acid foods such as vegetables, meats, and fish. Ordinary water bath canners can only reach 212 F and cannot to kill the types of bacteria that will grow in low acid foods. This temperature can be reached only by creating steam under pressure as achieved in quality pressure canners.

There are several manufacturers of pressure canners. The two leading ones are Presto and All American (Wisconsin Aluminum). They are more expensive than water bath canners, but extremely well built - I bought mine in 1988 and it still looks and works like new!




Presto 01781 23-Quart Pressure Cooker/Canner

This is usually one of the best-priced pressure canners. They are reliable and inexpensive. I've had mine for 40 years. There is also a 16 quart version for even less. Click on the links at left or above for more info and current pricing.

See the seller's website for features, pricing and user reviews!

All American Pressure Canner and Cookers - In 3 Sizes

See the seller's website for more information, features, pricing and user reviews!
Lids, Rings, Jars, mixes, pectin, etc.

Need lids, rings and replacement jars? Or pectin to make jam, spaghetti sauce or salsa mix or pickle mixes? Get them all here, and usually at lower prices than your local store!

Get them all here at the best prices on the internet!




All American Pressure Canner and Cooker #921

See the seller's website for features, pricing and user reviews!
---
Picking Tips
[General picking tips and a guide to each fruit and vegetable] [How much do I need to pick? (Yields - how much raw makes how much cooked or frozen)] [Selecting the right varieties to pick] [All about apple varieties - which to pick and why!] [Picking tips for Vegetables] [ Strawberry picking tips] [ Blueberries picking tips]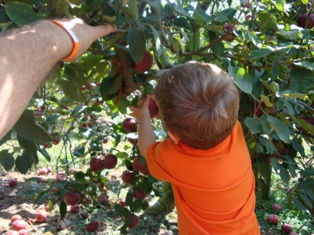 Illustrated Canning, Freezing, Jam Instructions and Recipes
[ Easy Home Canning Directions] [FAQs - Answers to common questions and problems] [Recommended books about home canning, jam making, drying and preserving!] [Free canning publications to download and print]