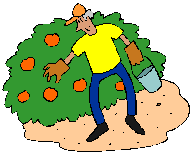 Looking for Georgia Apple Orchards: Where, When and More in 2023? Scroll down this page and follow the links. And if you bring home some fruit or vegetables and want to can, freeze, make jam, salsa or pickles, see this page for simple, reliable, illustrated canning, freezing or preserving directions. There are plenty of other related resources, click on the resources dropdown above. If you are having a hard time finding canning lids, I've used these, and they're a great price & ship in 2 days.
If you have questions or feedback, please let me know! There are affiliate links on this page. Read our disclosure policy to learn more.
Georgia Apple Orchards: Where, When and More
Georgia Apple Orchards
Where, When and More to Find Apple Orchards in Georgia
Note: This page is NOT the Pick-Your-Own apple orchards page (although a couple on this page do PYO). These are roadside stands and orchard markets. The PYO pages are here: North Georgia, Atlanta area and surrounding counties, Macon / Columbus area, Augusta area, Coastal Georgia area, Southern Georgia area
NEW! Please write me, if you know of any to add or have photos to share!
Also, see our pages on tips for picking apples at a farm, easy illustrated directions to make applesauce, apple butter, apple jelly and apple pie; and our guide to apple varieties!
---
You may want to print this page and take it with you when you go to the orchards! be sure to see the links for the reviews, photos and additional information.
Guide to Apple Orchards in Ellijay, Georgia
There are so many in the Ellijay area that I have put those all on their own page here.
Other Apple Orchards in Georgia
Note that unless they state explicitly otherwise, they are not pick-your-own - They are farm stands with prepicked apples!
Hazel Creek Orchard - Apple varieties: Yates, Golden Delicious, Red Delicious, Winesap
227 Hazel Creek Road, Mount Airy, GA 30563. Phone: (706) 754-4899. Open: 7 am to 5 pm.
Hillside Orchard Country Store - Apple varieties: Empire, Mutsu, Gala, Golden Delicious, Red Delicious, Cameo, 2005 prices $16 to 18 per bushel
5312 Hwy. 441 South, Tiger, GA. Phone:(706) 782-0858. Directions: Hwy 441, 7 miles south of Clayton. Open: Year Round, Daily 9 am to 5 pm in the Winter; 9 am to 7pm in the Spring & Fall. Produce: Apples, Peaches, Watermelons, Cantaloupes, Sweet Corn, jams, jellies, relishes, syrups, ciders, sauces, fried apple pies, sorghum syrup, boiled peanuts, honey, crafts & more.
Jaemor Farm Market - Apple varieties: Rome, Mutsu, Gala, Golden Delicious, Red Delicious, Winesap, Fuji, Jonagold, Arkansas Black. 2005 prices $14 per bushel
5340 Cornelia Hwy. 365, Alto, GA. Phone: (770) 869-3999. Alternate phone: (770) 869-0999. Directions: Hwy. 365 near Lula, north of Gainesville at 35 mile marker. Open: Year-Round; Monday to Saturday,: 7am til 7 pm; Sunday: 1 til 6 pm. Produce: Peaches, apples, cider, vegetables, peanuts, pecans, melons, onions, jams, jellies, fruit baskets, bedding plants, vegetable transplants. May add pick-your-own, ask!
A visitor writes on August 22, 2013: "There's nothing better than a Jaemor peach (my favorite) and then of course those delicious hot boiled peanuts! No one makes them like Jaemor!!"
Mercier Orchards - apples, blackberries, blueberries, cherries, strawberries, Cider mill fresh apple cider made on the premises, gift shop, snacks and refreshment stand, restrooms, picnic area, birthday parties, school tours, events at your location (call for info)
8660 Blue Ridge Drive, Blue Ridge, GA 30513. Phone: 800-361-7731. Alternate Phone: 706-632-3411. Fax: 706-632-2685. Email: customer.service@mercier-orchards.com. Open: every day from 7 am to 6 pm; Closed 4 days a year: Easter Sunday, Thanksgiving, Christmas, and New Years Day. Directions: Click here for a map and directions. Strawberries: End of April to Mid May (Please call the store before making the trip!) Cherries: May Blueberries: June; Apples End of August - Late October; Orchard Tractor Rides May-October. Payment: Cash, Check, Visa, MasterCard, Discover, AmEx. Through October, we will be picking fresh apples every Saturday and Sunday from 10-4, weather permitting. This is a great way to not only enjoy the simple pleasure of picking your own fruit, but enjoy the fresh Fall air while you spend time with your family and friends. Our knowledgable tour guides will tell you the ins and outs of picking your own, and give you useful tips for storing and enjoying the fruits of your labor. Pricing: Ten dollars ($10) gets one customer a peck sized bag to fill with freshly picked apples and a guided tractor tour. If you're not interested in picking, but would still love the tour the cost is $2 per person. Children 2 and under are free to ride!
Comments from a visitor on May 15, 2010: "We went to this orchard to pick-your-own strawberries yesterday (5/14/10)and I cannot say enough about how nice they were... the ladies at the front, the people on the tractor (to and from) and TJ who was out in the field answering everyone's questions. We found it very interesting and educational about what they told us about the farm, it's history and how it's operated. We do not have children, but many others out there did and they seemed to be VERY children friendly. They did allow you to eat strawberries in the field, the only rule given was "Please put at least one berry in the bucket for each one that you eat!" LOL! They still had lots of strawberries ready and you could see more ALMOST ready for picking. But they were being picked relatively quickly so no telling how long they will have more... there were lots of picking customers coming and going. We had such a wonderful experience we are already planning our next trip for their next crop... Cherries :)!"
Mountain View Orchards - Apple varieties: Gala, Mutsu, Jonathon, Jonagold, Golden Delicious, Red Delicious, Rusty Golden, Rome, Arkansas Black, Granny Smith
2984 Mobile Road, Mc Caysville, GA 30555. Phone: (706) 492-7753. pumpkins, hayrides
T L C Orchard - Closed for 2005 - may be back in 2006
4480 Cannon Bridge Road, Clarkesville, GA 30523
Phone: (706) 754-1620. The owner is very ill. If you know him, please give him your support!
Closed or erroneous
Other websites list these as apple orchards, but they are either permanently closed or not even an orchard.
L & R Orchards - No answer - May be closed / out of business
Sylvester Highway, Moultrie, GA 31768
Phone: (229) 985-8800
Twin River Orchard - No answer - May be closed / out of business
Cannon Bridge Road, Demorest, GA 30535
H & H Orchards - They are closed / out of business
106 Colvin Drive, Locust Grove, GA 30248