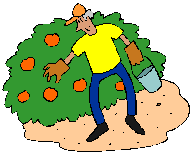 Looking for Deutsche Selber Pflücken - Postleitzahlen-Gebiet 8 - München in 2020? Scroll down this page and follow the links. And if you bring home some fruit or vegetables and want to can, freeze, make jam, salsa or pickles, see this page for simple, reliable, illustrated canning, freezing or preserving directions. There are plenty of other related resources, click on the resources dropdown above.
If you have questions or feedback, please let me know! There are affiliate links on this page. Read our disclosure policy to learn more.
Deutsche Selber Pflücken Postleitzahlen-Gebiet 8 - München
Selberpflücken Plantagen und Pflückfelder im Postleitzahlen-Gebiet 8 - München
Postleitzahlen-Gebiet 8 - München - Munich
Rumored farms (I don't know anymore about these - write me, if you do!):
There's a strawberry-picking patch in Garching. It's conveniently located in the field right next to the local Biergarten.
There's a strawberry patch a couple of minutes from the Johanneskirchen SBahn stop. Go out of the exit on the right, then turn left. At the main road (Johanneskirchnerstr) turn right and follow the signs as of there. They have strawberries, raspberries and blueberries (obviously at different times of the summer!).
Erdbeere Funck that operates several strawberry and asparagus fields north of town. (U6 near Garching).
Stadtteil Ramersdorf - Hofangerstraße
Stadtteil Perlach - Unterhachinger Straße, Nähe Forstbrauerei

Südlich von München:

Oberhaching - Lanzenhaarer Straße
Straßlach/Grünwald - Richtung Großdingharding
Taufkirchen - Waldstraße, Nähe S-Bahn
Sauerlach - Richtung München (soll wohl heißen, wer von München kommt, trifft noch vor dem Ortsschild auf das Feld)
Föching bei Holzkirchen
Hartpenning - Abzweigung Sufferloh, B13
Gasthof Kreuzstraße - bei Gmund/Tegernsee

Südöstlich von München:

Putzbrunn - Münchner Straße
Putzbrunn Waldkolonie - Äußere Ottobrunner Straße
Höhenkirchen - Richtung Brunnthal
Egmating - Richtung Siegertsbrunn
Feldkirchen-Westerham - Miesbacher Straße, Nähe Bahn
Weiterskirchen/Baiern - von Glonn Richtung Antholing

Östlich von München:

Vaterstetten - Richtung Weißenfeld
Eglharting - Richtung Zorneding
Grafing - Inntalstraße, Nähe Wildbräu
Ebersberg - Beim Schmiedwirt, B 304
Hohenlinden - Richtung Forstern
Kostenloses Obst aus der Region?
Diese Website enthält eine Karte mit der genauen Position von Obstbäumen, Büschen und einigen anderen Kulturen in Deutschland, die kostenlos gepflückt werden können.
In einigen Fällen handelt es sich dabei um öffentliches Land, in anderen Fällen handelt es sich um Hopfenbesitzer mit einem oder zwei Bäumen, und sie wollen keine Ernte. Im Gegensatz zu den oben genannten kommerziellen Farmen sind Qualität und Verfügbarkeit in der Regel viel unsicherer.
zip code map in Germany
Quelle: selbst gezeichnet

Source: self drawn
Zeichner: Daniel Göhler

Illustrator: Daniel Goehler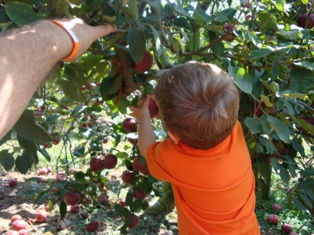 Illustrated Canning, Freezing, Jam Instructions and Recipes
[ Easy Home Canning Directions] [FAQs - Answers to common questions and problems] [Recommended books about home canning, jam making, drying and preserving!] [Free canning publications to download and print]