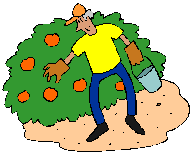 Looking for Deutsche Selber Pflücken - Postleitzahlen-Gebiet 5 - Bergheim in 2022? Scroll down this page and follow the links. And if you bring home some fruit or vegetables and want to can, freeze, make jam, salsa or pickles, see this page for simple, reliable, illustrated canning, freezing or preserving directions. There are plenty of other related resources, click on the resources dropdown above. If you are having a hard time finding canning lids, I've used these, and they're a great price & ship in 2 days.
If you have questions or feedback, please let me know! There are affiliate links on this page. Read our disclosure policy to learn more.
Deutsche Selber Pflücken Postleitzahlen-Gebiet 5 - Bergheim
Selberpflücken Plantagen und Pflückfelder im Postleitzahlen-Gebiet 5 - Bergheim
Postleitzahlen-Gebiet 5 - Bergheim
Appel Happel Berghof - Äpfel
Marienborner Bergweg33, 55127 Mainz-Marienborn. Telefon: 06131-3 59 05. Telefax: 06131-7 37 06. Einkaufen auf dem Berghof. Wir bieten 11 Apfelsorten zeitversetzt ab Mitte August bis Ende Oktober: Elstar, Gala, Cox Orangen, Rubinette, Berlepsch, Boskoop, Pinova, Topas, Jonagold, Fuji, Braeburn, Birnen. Spielmöglichkeiten für Kinder. Pflück- und Verkaufszeiten: Mo-Fr 9.30 - 12.30 Uhr 15.00 - 18.30 Uhr, Sa 9.00 - 16.00 Uhr. (UPDATED: 2012-01-05)
Comments from a visitor on January 04, 2012: "It's an excellent place to go and this last year they had a night picking. Absolutley fun! Have went there for the past 3 years. They also sell fresh eggs, honey, and various other produce."
Obstbauer Schwalbach - Äpfel
Johann-Angele-Straße 3, 55127 Mainz-Marienborn. Fon: (06131) 35109. Fax (06131) 365933. Mobil (0171) 6950506. Email:

[email protected]

. Seit vielen Jahren jeden Herbst laden wir zum Äpfel selber pflücken ein. In dem großen Obstgarten kann wirklich jeder sich seinen Lieblingsapfel oder auch die Birne direkt vom Baum pflücken. Auf sauberem Rasen, ganz ohne Hilfsmittel, Leiter,etc warten die Früchtchen um entdeckt zu werden. Wir sind die letzten ist das Motto von Obstbauer Schwalbach, damit haben die Früchte noch mehr Zeit zum reifen. Sie finden uns einfach an der Essenheimer Landstraße L426 Mainz-Essenheim.
Fliestedener Obsthof - Äpfel u./o. Birnen, Im September jeden Freitag und Samstag von 10.00 - 16.00 Uhr Äpfel zum Selberpflücken
Georg Boekels , Am alten Fließ, 50129 Bergheim-Fliesteden. Tel.: 02238/942910. Mobile: 0173/5495578. Fax: 02238/942911. eMail:

[email protected]

. Die Äpfel stammen von der Veredelung bis zur Apfelernte von unserem Hof. Wir haben ein vielfältiges Sortiment. Dazu gehören 25 Apfelsorten. Ebenfalls wachsen bei uns Erdbeeren, Himbeeren, Brombeeren, Stachelbeeren, Johannisbeeren, saure und süße Kirschen, Pflaumen, Nashis, Quitten. Wir arbeiten nach den Grundsätzen des integrierten Landbaus. Im Hofladen bieten wir Gemüse und Kartoffeln aus der Region an. Im Winter kaufen wir unser Gemüse auf dem Großmarkt. Wir führen ein großes und reichhaltiges Weinprogramm mit vielen inländischen aber auch ausländischen Marken. Alle 8 Tage pressen wir unseren Apfelfrischsaft. Es gibt aber auch Apfelsaft zur Lagerung. Selbst gemachte Marmeladen und Gelees finden Sie in unserem Hofladen. Wir bieten würzigen Käse aus dem Bregänzer Wald an. Brot beziehen wir freitags frisch aus einer Eifelbäckerei. Weitere Verkaufsstände: Di u. Fr 8.30-18.00 Uhr, Düsseldorf/Kölner Landstr./Ecke Westener Straße. Di-Fr 8.30-18.30 Uhr, Sa 8.00-13.30 Uhr, Köln/Buchh. Ring. (ADDED: 2010-05-01)
Kostenloses Obst aus der Region?
Diese Website enthält eine Karte mit der genauen Position von Obstbäumen, Büschen und einigen anderen Kulturen in Deutschland, die kostenlos gepflückt werden können.
In einigen Fällen handelt es sich dabei um öffentliches Land, in anderen Fällen handelt es sich um Hopfenbesitzer mit einem oder zwei Bäumen, und sie wollen keine Ernte. Im Gegensatz zu den oben genannten kommerziellen Farmen sind Qualität und Verfügbarkeit in der Regel viel unsicherer.
zip code map in Germany
Quelle: selbst gezeichnet

Source: self drawn
Zeichner: Daniel Göhler

Illustrator: Daniel Goehler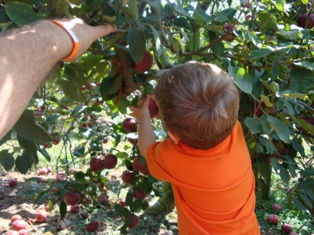 Illustrated Canning, Freezing, Jam Instructions and Recipes
[ Easy Home Canning Directions] [FAQs - Answers to common questions and problems] [Recommended books about home canning, jam making, drying and preserving!] [Free canning publications to download and print]