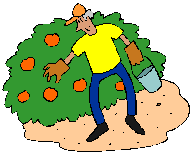 Looking for Maryland Co-Packers to Make and Package Your Food Product: Jams, Salsa, Sauces, Pickles, Cookies, Pies, cakes, whatever! in 2023? Scroll down this page and follow the links. And if you bring home some fruit or vegetables and want to can, freeze, make jam, salsa or pickles, see this page for simple, reliable, illustrated canning, freezing or preserving directions. There are plenty of other related resources, click on the resources dropdown above. If you are having a hard time finding canning lids, I've used these, and they're a great price & ship in 2 days.
If you have questions or feedback, please let me know! There are affiliate links on this page. Read our disclosure policy to learn more.
Maryland Co-Packers to Make and Package Your Food Product: Jams, Salsa, Sauces, Pickles, Cookies, Pies, cakes, whatever!
Maryland Co-Packers: Want to Sell Your Salsa, Preserves, Jams, Etc.? Learn About Using A CoPacker to Prepare It!
If you want to make and sell your home-made preserves, salsa, spaghetti sauce, applesauce, apple butter, jams, jellies, or whatever, you will need a licensed kitchen to prepare and can the food. That's fine for relatively small quantities, and if there is a licensed kitchen to rent nearby at a good cost. See this page for shared use kitchens in Maryland. But it may be less expensive (and less risky) for your new business to use a CoPacker to prepare their food, according to you recipe and process.
What is a Co-Packer?
Co-packers manufacture and package foods for other companies to sell. These products range from nationally-known brands to private labels. Entrepreneurs choose to use the services of copackers for many reasons. Copackers can provide entrepreneurs with a variety of services in addition to manufacturing and packaging products. They can often help in the formulation of the product. The copacker may function only as a packer of other people's products or may be in business with his own product line. They may be, in fact, manufacturing several competing products. The range of services available from a copacker will vary depending on the size and experience of the copacker and the type of facilities and the capacity of their plant.
Choosing a Co-Packer
You will want to choose a co-packer who has experience making the type of product and packaging that you need. You may also want to choose a co-packer that is located close to you or your source materials and/or market or distribution centers to reduce costs.
See this page for much, much more about co-packers, like advantages, disadvantages and how to choose a copacker.
The following list consists of companies in Maryland that have co-packing capabilities. This list is neither all-inclusive, nor is it meant to serve as an endorsement.
If you are a co-packer wishing to be added to this list, add your information here.
Maryland Co-Packers
Chesapeake Bay Snacks - Copacker, Packaging, Drop-shipper, Distributor, Hot packing, Cold packing, Glass, Plastic, We can source (find) ingredients, We can source (find) packaging, Private labeling, We specialize in small and start-ups
2601 Georgetown Rd, Baltimore, MD 21230. Phone: (410) 675-6675. Email:

[email protected]

. Open: See their website for for hours and availability. Directions: See their website for directions. Click here for a map and directions. Payment: . Our Baltimore warehouse features four mixing tanks (2 steam heated; 2 not) and a full gravity fed bottling line, as well as 12,000 square feet of storage space. We currently manufacture and bottle our own line of syrups and ice cream toppings, and we are open to new copacking jobs. We excel at small to mid size jobs. Click here for our Facebook page. (ADDED: September 14, 2022)
J. V. Gokal & Co., P. LTD. - 204 King Farm Road, Rockville, MD 20850. Phone: 240-812-2039. Fax: 310-330-4512. Email:

[email protected]

. Contact: Dev Menon Description of services or product specialties: Organic/Natural Tea, Ready to Drink Coffee, Tea, Concentrates and Powders.
Mama Vida, Inc. - 9631 Liberty Road, Suite N, Randallstown, MD 21133. Phone: 410-521-0742. Fax: 410-521-0785. Contact: Nila Mechali Description of services or product specialties: Chutney/Relish, Salad Dressing, Salsa/Dips, Tapanades, Marinades and Pasta Sauces. email:

[email protected]

.
Pemberton's Foods

-

co-packer
Gray, Maine. Phone:800.255.8401.Produces shelf stable canned foods
Maryland Packaging - Commercial Kitchen, Co Packing, Commercial juicing, Logistics, Cold Storage, USDA certified organic, kosher, gluten-free co-packing facility
7030 Troy Hill Dr # 500, Elkridge, MD 21075. Phone: (410) 540-9700. Email:

[email protected]

. We offer: Co-packing; Product development, Food safety and quality counseling; HACCP plan consulting, Distributor Support, Kosher Compliance Counseling; Ingredient purchasing, Warehousing, Cold Storage, Logistics as well as HPP. We offer commercial kitchen space as well as commercial juicing.
Mid Atlantic Foods - 1842 Broad Street, Pocomoke City, MD 21851. Phone: 410-957-4100. Fax: 410-957-1077 Description of services or product specialties: Meat and poultry products.
Tulkoff Food Products, Inc. 2301 Chesapeake Avenue, Baltimore, MD 21222. Phone: 800-638-7343; 410-327-6585. Fax: 410-327-7033. Email:

[email protected]

. Email:

[email protected]

. Contact: Michael S. Tulkoff, Director of Specialty Sales; Ruth Bohls, Director of Marketing
Focus: This firm does not work with start-up companies. Their target customer is someone who wants high quality, food safety, attention to detail and responsiveness (GFSI SQF and BRC certified) -Those seeking to step up in quality for their existing business -Those who have outgrown their present packer -A firm which may be able to utilize our bi-coastal manufacturing plants, although not necessarily -An "intermediate sized" firm using approximately 8,000-16,000 gallons annually of products -Users of cold or hot fill condiments, dressings, sauces, et al.
Where can I find more information about canning?
For more than 250 specific, simple recipes with step-by-step directions and photos; and general information on canning and food preservation, see this page.