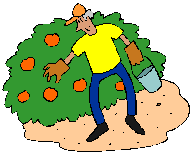 Looking for New Jersey Commercial Kitchens, Community Kitchens, Licensed Kitchens, Shared Kitchens - Places to make foods to sell in 2021? Scroll down this page and follow the links. And if you bring home some fruit or vegetables and want to can, freeze, make jam, salsa or pickles, see this page for simple, reliable, illustrated canning, freezing or preserving directions. There are plenty of other related resources, click on the resources dropdown above. If you are having a hard time finding canning lids, I've used these, and they're a great price & ship in 2 days.
If you have questions or feedback, please let me know! There are affiliate links on this page. Read our disclosure policy to learn more.
New Jersey Commercial Kitchens, Community Kitchens, Licensed Kitchens, Shared Kitchens - Places to make foods to sell
New Jersey Commercial Kitchens, Community Kitchens, Licensed Kitchens, Shared Kitchens -
Places to make foods to sell!
A licensed kitchen is an inspected, registered commercial kitchen where foods intended for sale can be safely made, in accordance with laws and regulations. While many states allow some low-risk foods to be made at home and sold in smaller quantities, many foods intended for sale can only be made in a licensed kitchen. If you want to make and sell your home-made preserves, salsa, spaghetti sauce, refrigerated foods or whatever, you will need a licensed kitchen to prepare and can the food. many licensed kitchens open their doors at low cost to local food entrepreneurs. If you would rather have a company make and package the food product for you, see this list of copackers in New Jersey
Many commercial kitchens have closed, either temporarily, or permanently due to COVID-19. If you have an update about a kitchen, please click here to write me!
If you are have a licensed kitchen wishing to be added to this list, add your information here.
Commercial Kitchens, Community Kitchens, Licensed Kitchens and Shared Kitchens
Note: You may find it is required by your state take the ServSafe® training classes for Manager and employees. It certainly is advisable, in any case. You can get the ServSafe® Handbook that accompanies the course here.
Bella Casa -
2 Acme Street, Belleville, NJ 07109. Phone: (973)985-1224. Contact Peter Norton.
Bellamy Kitchen - Commercial kitchen, Incubator, Product development services, Recipe development, Business development consulting services, Refrigerated storage, Freezer storage, Dry shelf storage, Bakery, Scale-up recipes, Business services, We specialize in small and start-ups
913 New York Ave, Union City, NJ 07087. Email:

[email protected]

. Open: See their website for for hours and availability. Directions: See their website for directions. Click here for a map and directions. Payment: . For details please visit our website or

Click here for our Facebook page. Bellamy Kitchen is a shared commercial kitchen facility with 3 kitchens and dedicated appliances and prep areas. We offer complimentary small business consulting, networking opportunities, and recipe testing/development with our founder and Chef. Located in Hudson County. (UPDATED: September 23, 2021) (ADDED: May 11, 2021, Suggested by a visitor)
Cherry Street Kitchen -
1040 Pennsylvania Ave, Trenton, NJ 08638. Phone: 609-695-5800. Licensed commercial kitchen for rent divided into 4 separate work areas (2 full kitchens, prep kitchen, and baking area) with air conditioning and LED lighting. Open 24/7. Dry and refrigerated storage available as well as office space for expanding food business.
Elijah's Promise - Commercial Kitchen Rental
Community Kitchen & Social Services, 18 Nielson St, New Brunswick, NJ 08901. Phone: 732-545-9002. Email

[email protected]

. What makes our commercial kitchen space unique is that it is a community based model that looks to create a cooperative, low cost, and supportive environment for a region that is typically underserved by these kinds of opportunities.
Garden State Kitchen -
406 Tompkins Street, Orange, NJ 07050. Phone: 201-850-3690. Email:

[email protected]

. Garden State Kitchen is a fully licensed commercial kitchen space that provides an ecosystem of support services for culinary entrepreneurs. At Garden State Kitchen you can rent kitchen space by the hour, store dry/cold/frozen goods, host an event or cooking class, and so much more. Use us as a home base for your food-based business.
Hudson Kitchen -
Kearny Point Industrial Park, 9 Basin Drive, Suite 150, Kearny, New Jersey 07032. Phone: (862) 231-6584. FOOD + BEVERAGE INCUBATOR NORTHERN NEW JERSEY. Kitchen and Storage Rental, Culinary Business Workshops, Networking Events, Food Business Bootcamp. Hudson Kitchen builds community and fosters growth for budding entrepreneurs because we know food means business, and business drives transformation. We provide access to a 24/7 shared kitchen and storage space, mentorship, networking events, workshops, and training through our Food Business Bootcamp.
Jersey Girl Cafe Madeline's Table - Commercial Kitchen Rental
Hamilton, NJ. Phone: (908) 421-6434. Contact: Chef Kathy. Are you a culinary entrepreneur ready to break into the exciting field of hand crafted, artisanal, gourmet, or specialty foods, but need a commercial kitchen to prepare them? Jersey Girl Cafe might be able to help you out.
JGS Beverage Group, Inc. andTarantino Food Group -
246 N. Willow St, Trenton, NJ 08618. Phone: 347-408-4446. Email:

[email protected]

. JGS Beverage Group, Inc. and Chef Rick of "Tarantino Food Group" work in conjunction to provide clients (big brands and start-ups) with the tools necessary to take their project from concept to reality. TFG owns and operates a fully equipped and licensed USDA kitchen in Trenton, NJ capable of small runs, including meat and dairy products. In addition, we can provide ongoing manufacturing and consultation help, dependent upon the scope of the project. Together with JGS Bev, our facility works to help guide you through the process of formulation, stabilization and production.
Le Gourmet Factory -
176 South Van Brunt Street, Englewood, NJ 07631. Phone: 201-503-4006. Email:

[email protected]

. Contact: Nicholas Prastos. Le Gourmet Factory is a fully equipped, licensed commercial kitchen for hourly or daily rent - 24/7. Whether you're starting a food business or restaurant, LGF can help in launching and growing your business, nutrition facts, menu creation, concept building and testing, marketing, website creation and more! Imtemded for Entrepreneurs, Caterers, Bakers, Food Trucks, Packaged Foods, Online Business, Food Consulting.
RW Delights -
50 Division Ave., Millington, NJ 07946. Phone: (866) 892-1096. Contact: Roxanne Kam .
Saveur Creole -
131 Grove Street, Montclair, NJ 07042. Phone: (973) 687-5612. Contact: Magalye M.
Hesperides Kitchens -
150 Florence Avenue, Hawthorne, NJ 07506. Phone: Albert (845) 216-1696 or Lisa ( 845)216-1282
Organic Food Incubator (OFI) -
38 Davey St., Bloomfield, New Jersey 07003. Phone: (973) 748-0111. Email:

[email protected]

. The Organic Food Incubator provides solutions to growing food and beverage companies. We will help your company navigate the challenging path from concept to growth. We offer a variety of services: Kitchen Space, Contract Manufacturing, Education, Coaching. We currently work with over 85 NY metro area based food manufacturers. Our facility is vegetarian and gluten-free. Organic Certification is available but not mandatory. Kosher Certification is available through Kof-K. The Organic Food Incubator occupies 15,000 square feet of space in Bloomfield, NJ, and focuses on local companies producing natural products. The facility is vegetarian and gluten-free. The O.F.I. offer two types of space for growing food and beverage manufacturers.
Traditional kitchen space in a shared kitchen environment reserved on a first come first served basis starting at $300 per shift (7.5 hours) - discount for multiple shifts.
Private kitchens for businesses ready to make a more permanent home, but not yet ready to commit to a long-term lease or large space.
The Farm at 511, LLC - Commercial kitchen, Refrigerated storage, Freezer storage, We specialize in small and start-ups
511 Herbertsville Road, Brick, NJ 08724. Phone: (201) 779-4103. Email:

[email protected]

. Open: for hours and availability. Directions: directions. Click here for a map and directions. Available for rent-3 Board of Health certified rental kitchens as follows: Mid-size kitchen: 800 square feet of space Piggy back convection ovens Pot boiler 8x8 walk-in refrigeration 8x8 walk-in freezer Stainless steel tables Mid-size kitchen available as exclusive or co-operative: Brand new 625 square feet of space Double piggy back convection ovens 10 burner stove 35 gallon Swiss braiser 8' x 20' Walk " in refrigerator Private entry Private bathroom Large Main Kitchen available as co-operative only: Brand New 2400 square feet of space 2 Rationale ovens 10 burner stove 6 burner stove Grill Griddle 45 Gallon Swiss Braiser 12 separate work stations (2) 18' x 14' walk-in refrigerators (1) 18' x 25' walk- in freezer Located in Ocean County. We're excited to announce we are now offering live virtual tours of our venues. One of our event planners will take you on a personalized tour and answer all your questions in real time! To request a live virtual tour please on our link. (ADDED: March 24, 2021)
VFW Post 6805 -
Brown Mills Memorial, 247 Junction Rd., Brown Mills, NJ 08015. Phone: (609) 894-8881.
VFW Post 711 -
369 Broughton Ave, Bloomfield, NJ 07003. Phone: (973)338-4277. Contact Miles A. Suarez
Other Resources
If you still can't find a suitable kitchen, you may need a co-packers. Co-packers manufacture and package foods for other companies - and small food businesses - to sell. See this list of co-packers in your area.
Where can I find more information about canning?
For more than 250 specific, simple recipes with step-by-step directions and photos; and general information on canning and food preservation, see this page.