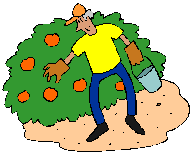 List of Community Kitchens and Canning Centers in Australia
Canneries, Canning Centers, Community Kitchens
Commercial Canning for Your Home Produce
Commercial canneries, county canning centers and community (or shared) kitchens are facilities where you can take your fruit or vegetables and use their equipment to quickly and easily process your foods. Make 100 jars of applesauce, salsa, spaghetti sauce, pickles or jam in no time! Now you can keep the mess out of your kitchen and you don't need to buy any canning equipment! Some are designed for beginners to can with some guidance, classes and assistance, others are aimed at those who want to try to sell their home canned products.
Community Kitchens are more broad than canneries. That latter focus on canning alone, while community kitchesn are groups of people who get together to cook and socialise. Members participate in cooking, cook 2-4 meals for themselves and their families. A community Kitchens can run anywhere there is an existing kitchen, including churches, schools, neighbourhood houses, community health services, service clubs, restaurants and other private businesses.
The list below should help you find a canning center or community kitchen near you. These listings are a draft, gathered from phone book listings and government agriculture websites, and still growing rapidly. I've also heard that LDS (Mormon) canneries are all over the country and you don't have to be a member to use them.
If you know of any canneries to suggest or can help validate or correct any of this information, please write me!
Here is a description of a county canning center:
The canning kitchen is a self-help facility equipped for the preparation, preservation, and heat processing of seasonally available fruits and vegetables, pickles and relishes, sauces and syrups, and of course jams and jellies. The foods are processed by using the "home-style" method of canning by using traditional water bath canners and dial gauge pressure canners on commercial gas ranges. A Community Canning Kitchen also provides a Health Department approved facility where microenterprises can prepare food products for retail sale to the public.
How Does a Typical Community Canning Kitchen Operate?
The Canning Kitchen is supervised during all hours of operation by a knowledgeable, experienced assistant who will help and educate you each step of the way with the latest, safest methods and processing techniques.
The kitchen is equipped with all of the necessary tools and appliances that you will need to preserve fruits and vegetables, sauces, relishes, jams, etc., pea shellers and juicers are also available for your use.
You bring your own canning jars, produce, and recipe ingredients such as; spices, vinegars, etc. If you need help with ingredient amounts and requirements, please call ahead.
After you wash and prepare your produce, you will fill your sanitized canning jars and apply the lids. The Food Preservation Kitchen Supervisor will then process the jars for you.
Starting a Community Cannery
I'm gathering resources on this page, to help those who want to start a local cannery
---
Listings of Community Kitchens and Canning Centers in Australia
(Commercial, Private, Church-run and Government-run)
Ararat Neighbourhood House -
56 Campbell Street Ararat, Victoria 3377. Open: 10 Am to 1:30 PM Day: Monday. Typically held Fortnightly Lou Makin. Phone: 03 5352 1551. Email: manager@araratnh.com. The sponsoring organisation is Ararat Neighbourhood House Inc.. Intended for General Community
SEAL Community Kitchen, South West Victorian SEAL Inc -
91 Hyland Street Warrnambool, Vic 3280. Open: 4 Pm to 7 Pm Day: Thursday. Typically held Fortnightly alternating between 11am to 2pm Thursday and 4pm to 7pm Thursday Anne-Maree Maguire. Phone: (03) 5562 6099. Email: amaguire@seal.org.au. The sponsoring organisation is South West Victorian SEAL Inc. Intended for General Community
Kulcha Shift Community Cafe -
Community & Youth Complex, 210 Timor Street Warrnambool, Victoria 3280. Open: 9 Am to 5 Pm Day: Monday, Tuesday, Wendesday, Thursday, Friday. Typically held As Requested Lyn Eales. Phone: 5561 8888. Email: admin@brophy.org.au. . Intended for General Community
Open Door Neighbourhood House -
Open Door Neighbourhood House, 61 Burke Street Wangaratta, Victoria 3677. Open: 9 am to 12 pm Day: Thursday. Typically held Weekly Loretta Waters. Phone: 03 5721 9175. Email: coordinator@opendoornh.org.au. . Intended for General Community
Bannockburn Mens CK -
Bannockburn Culture Centre, 27 High St. Bannockburn, Victoria 3331. Open: 10 Am to 1:30 PM Day: Wendesday. Typically held Fortnightly Rebecca. Phone: 03 -
5220 7189. Email: rebecca.hickey@gplains.vic.gov.au. The sponsoring organisation is Health& Wellbeing TeamLeader. Intended for Men- General Community
Yea Community Kitchen -
Yea Council building (Library/ Community House), 15 The Semi Circle Yea, Vic 3717. Open: 12 Am to 2 Pm Day: Wendesday. Typically held Fortnightly- in school terms Zanni Waldstein. Phone: (03) 5797-3070. Email: zanushka@hotmail.com The sponsoring organisation is Yea Community House. Intended for General Community
Cloverdale Community Kitchen -
Cloverdale Community Centre, 167-169 Purnell Road Corio, Victoria 3214. Open: Tues (5-8pm) Wed (11-2pm) Day: Tuesday, Wednesday. Typically held Weekly Anne Maree Talbot or Liz. Phone: 0414 634 260 or 5275 4415. Email: healthpromotion@barwonhealth.org.au. The sponsoring organisation is Barwon Health. Intended for General Community
Iramoo Community Kitchen (Thursday group) -
Iramoo Community Centre, 84 Honour Ave Wyndham Vale, Victoria 3024. Open: 9 am to 12 pm Day: Thursday. Typically held Weekly (during school term) Renee Paul. Phone: 03 8742 3688. Intended for Men
Iramoo Community Kitchen (Tuesday group) -
Iramoo Community Centre, 84 Honour Ave Wyndham Vale, Victoria 3024. Open: 9 am to 12 pm Day: Tuesday. Typically held Weekly (during school terms) Renae Paul. Phone: 03 8742 3688. Intended for General Community
Deadly Community Kitchen -
Iramoo Community Centre, 84 Honour Avenue Wyndham Vale, Victoria 3024. Open: 10:30 AM to 2:30 PM Day: Friday. Typically held Fortnightly (school terms) Renee Paul. Phone: 03 8742 3688. Intended for Aboriginal and Torres Strait Islander
Manorvale Primary School -
Manorvale Primary School, Greaves Street Werribee, Victoria 3030. Open: Contact school for details Day: Contact school for details. Contact school for details Glenn Hunter. Phone: 03 9741 6300. Intended for Parents of students
Norlane Community Kitchen -
Urban Seed, 4 - 6 Spruhan Ave. Norlane, Victoria 3214. Open: 10 Am to 1 Pm Day: Friday. Typically held Weekly Tony Contessa or Anne Hancoc. Phone: 0421 099 98 or 0410 453 958. Email: healthpromotion@barwonhealth.org.au. The sponsoring organisation is Barwon Health. Intended for General Community
Vines Road Community Kitchen -
Vines Road Community Centre, 49 Vines Road HAMLYN HEIGHTS, Victoria 3215. Open: Tues(9.30-12:30) Sat(11-1pm) Day: Tuesday, Saturday. Trudy Harkness. Phone: 0431 434 522 or 5277 9027. Email: healthpromotion@barwonhealth.org.au. The sponsoring organisation is Barwon Health. Intended for General Community
Eastern Geelong Community Kitchen -
St Andrews Uniting Church, Eastern Hub 285A McKillop St. East Geelong, Victoria 3219. Open: 12 Pm to 2 Pm Day: Thursday Typically held Fortnightly Facilitator- Cerry Church. Phone: 03 5249 6100. Email: healthpromotion@barwonhealth.org.au. The sponsoring organisation is Barwon Health. Intended for General Community
Grovedale Community Kitchen -
Grovedale Neighbourhood House, 45 Heyers Road Grovedale, Victoria 3216. Open: 10 Am to 12:30 PM Day: Wednesdays Typically held Weekly. Phone: Brian Johannson- 0427 417 15. Email: healthpromotion@barwonhealth.org.au.The sponsoring organisation is Barwon Health. Intended for General Community
South Valley Community Kitchen -
Grovedale Neighbourhood House, 45 Heyers Rd. Grovedale Highton/Waurn Ponds, Victoria 3216. Open: 10.00 AM to 12:30 PM Day: Tuesday. Typically held Weekly Facilitators- Sam & Bob. Phone: 03 5241 5717. Email: healthpromotion@barwonhealth.org.au.The sponsoring organisation is Barwon Health. Intended for General Community
Dinners Ready Community Kitchen -
Bellarine Living and Learning Centre, 20 Worden Crt Whittington, Victoria 3219. Open: 9 Am to 12 Am Day: Thursday. Typically held weekly Karen Williams. Phone: 52481926. Email: manager@bllc.org.au The sponsoring organisation is Bellarine Living and Learning Centre. Intended for Women, People on low incomes
Grow & Eat -
Port Melbourne Uniting Church, 144 Bridge St Port Melbourne, Victoria 3207. Open: 1:30 PM to 3 Pm Day: Wendesday. Typically held Monthly, first Wed of each month Janet Hoare. Phone: 9690 1188. Email: janet.hoare@southportuniting.org.au The sponsoring organisation is South Port Uniting Church. Intended for General Community
Kitchen Mates -
Port Melbourne Uniting Church, 144 Bridge St Port Melbourne, , Victoria 3207. Open: 11.30 am to
1.30 pm Day: Friday. Typically held Fortnighly Janet Hoare. Phone: 9690 1188. Email: janet.hoare@southportuniting.org.au.
OOtao kitchen Asian Cooking School -
Victoria Street Richmond, 360 Victoria Street Richmond, VIC 3121. Open: 6 Pm to 9 Pm Day: Wendesday. Typically held Weekly Ha nguyen. Phone: 0408217899. Email: hello@otaokitchen.com.au.. Intended for General Community, Men, Women, Parents / Guardians /li>
DDalby Community Soup Kitchen -
Western Downs Outreach Project Inc. at Dalby Railway Station, 2 Hunter Street Dalby, QLD. Open: 5 Pm to 7 Pm Day: Monday, Thursday, Saturday. Typically held 3 Times a week Jason Vella. Phone: 1800 990 364. Email: dalby@wdop.net.au. The sponsoring organisation is Western Downs Outreach Project Inc.. Intended for General Community /li>
CChurch by the Bay Community Kitchen -
Waterview Close and the Geelong Portarlington Rd Portarlington, Victoria 3223. Open: 10 Am to 12:30 PM Day: Friday. Typically held Weekly Jan Westworth/ David Rantall. Phone: Church by the Bay- 5259 3378. Email: healthpromotion@barwonhealth.org.au.The sponsoring organisation is Barwon Health. Intended for General Community /li>
TTorquay Men's Shed Community Kitchen -
Torquay College, 45-55 Grossmans Rd Torquay, Victoria 3228. Open: 9.00 AM to 12 Pm Day: Thursday. Typically held Fortnightly Men's Shed Facilitator. Phone: 0498 972 862. Email: healthpromotion@barwonhealth.org.au.Indended for Local mens shed members /li>
PPortarlington Community Kitchen -
Bellarine Community Centre, 39 Fenwick Street Portarlington, Victoria 3223. Open: 10 Am to 1 Pm Day: Wednesday. Typically held Weekly Alan Edlin- 0412 863 404. Phone: Neighbouhood house-5259 2290. Email: healthpromotion@barwonhealth.org.au.The sponsoring organisation is Barwon Health. Intended for Portarlington community /li>
SpringDale Neighbourhood Centre Community Kitchens (Men's) -
SpringDale Neighbourhood Centre, 17-21 High Street Drysdale, Victoria 3222. Open: Varied (call for details) Day: Wed, Thurs, Fri. Typically held Weekly Anne. Phone: 03 5253 1960. Email: office@springdale.org.au. . Intended for General Community (Men) /li>
Torquay Community Kitchen -
Spring Creek Community House, 14 Price Street Torquay, Victoria 3228.. Typically held Christine or Fiona. Phone: 5261 2583 The sponsoring organisation is Spring Creek Community House. Intended for General Community
Ocean Grove Fri Community Kitchen -
Ocean Grove Neighbourhood Centre, 1 John Dory Drive Ocean Grove, Vic 3226. Open: 1 Pm to 3 Pm Day: Friday. Typically held weekly. Phone: 03 5255 4294 The sponsoring organisation is Ocean Grove Neighbourhood Centre. Intended for General Community
OOcean Grove Community Kitchen (Thursday) -
Ocean Grove Neighbourhood Centre, 1 John Dory Drive Ocean Grove, Victoria 3226. Open: 10:30 AM to 1 Pm Day: Thursday. Typically held Weekly Draga Palstra. Phone: 0428 820 607 or 03 5255 4294. Email: healthpromotion@barwonhealth.org.au.The sponsoring organisation is Barwon Health. Intended for General Community /li>
SpringDale Neighbourhood Centre Community Kitchens (Men's)- St Leonards -
Recreation Reserve, 2 Cole Street St Leonards, VIC 3223. Open: call for more information Day: Tuesday. Typically held Weekly Anne. Phone: 03 5253 1960. Email: office@springdale.org.au. The sponsoring organisation is Springdale Community Centre. Intended for Men /li>
CChelsea Community Kitchen -
The Activity Hub, The Activity Hub, Showers Avenue Chelsea, Victoria 3196. Open: 10 Am to 12:30 PM Day: Friday. Typically held Fortnightly Raquel Hemsley 9782 7633. Email: rbaptista@cbchs.org.au. The sponsoring organisation is Central Bayside Community Health Services Fax: bookings recommended. Intended for General Community /li>
SS.A.S.I Kitchen -
State Wide Autistic Service, 13 Sir Laurence Drive Seaford, Victoria 3198. Open: 10 Am to 12 Pm Day: Wednesday. Typically held Weekly (during school terms) Coral Traintafyllou. Phone: 9768 1653. Email: beachstaff@sasi.org.au. Intended for General Community, People with disabilities /li>
Healthy Bites Playgroup -
Frankston Nth Community Centre, 26 Mahogany Avenue Frankston North, Victoria 3200. Open: 10 Am to 12 Pm Day: Wednesday. Typically held Weekly Frankston Nth Community Cent. Phone: 03 8773 9545. Intended for Parents / Guardians, Children
FNCC General Community Group -
Frankston North Community Centre, 26 Mahogany Avenue Frankston North, VIC 3200. Open: 12pm-2.45pm Day: Thursday. Typically held Weekly FNCC Front Desk. Phone: 8773 9545. Intended for General Community
FFNCC After School Group -
Frankston North Community Centre, 26 Mahogany Avenue Frankston North, VIC 3200. Open: 3:30 pm- 5 pm Day: Monday. Typically held Weekly Dean Moroney. Phone: 03 8773 9545. Email: dean.moroney@frankston.vic.gov.au. Intended for 5/6 students /li>
MMiLife Victoria -
Brotherhood of St Laurence, 24-26 High St Frankton, Victoria. Open: 1 Pm to 3 Pm Day: Thursday. Coordinator: Sandra Delongville. Phone: 9775 7333. Email: sandra.DeLongVille@milife-victoria.org.au. Intended for General Community, People with disabilities /li>
FFrankston Men's Shed -
Frankston Men's Shed, Cnr Hastings Rd & Dundas St Frankston, Victoria 3199. Open: 10 Am to 1 Pm Day: Monday. Typically held Weekly John Baarsma. Phone: 9784 8403. Email: jbaarsma@phcn.vic.gov.au. Intended for Men /li>
RRye Community House -
Rye Community House, 27 Nelson Street Rye, Victoria 3941. Open: 10 am Day: Friday. Typically held Weekly Kerryn Ladell. Phone: 59854462. Email: ryehouse@netspace.net.au. The sponsoring organisation is Rye Community House. Intended for General Community /li>
Vinnie's Kitchen -
Mornington Park Primary School, Robertson Drive Mornington, Victoria 3931. Open: 10 Am to 12 Pm Day: Friday. Typically held Weekly Margaret Land. Phone: School number- 03 5975 4011. Intended for Grade 5/6 students
HHealthy Habits -
Bentons Square Community Centre, 145 Bentons Road Mornington, Victoria 3931. Open: 9:30 AM to 12:30 PM Day: Tuesday. Typically held Christine Sutton. Email: csutton@karingal.org.au. Intended for People with disabilities /li>
LLangwarrin Community Centre -
Langwarrin Community Centre, 2 Lang Road Langwarrin, VIC 3910. Open: 12 pm to 2 pm Day: Monday. Typically held Monthly Diane. Phone: 0438 622 006. Email: wise_diane@yahoo.com.au. Intended for General Community /li>
Kids in the Kitchen -
Wallaroo Primary School, Stalwal Rd Hastings, Victoria 3915. Open: 3:15 PM to 5 Pm Day: Tuesday. Typically held Weekly Melissa Rigby. Phone: 5970 7000 The sponsoring organisation is Good Sheperd Youth & Family. Intended for Parents / Guardians, Children
HHastings Hot Chefs -
Hastings Neighbourhood House, 185 High St Hastings, Victoria 3915. Open: 12 Pm to 2 Pm Day: Friday. Coordinator: Lisa Glover. Phone: 03 5971 9198. Email: hastingsch@bigpond.com. The sponsoring organisation is Hastings Neighbourhood House. Intended for General Community /li>
WWillum Warrain Community Kitchen -
Willum Warrain Aboriginal Association, 10 Pound Road Hastings, Victoria 3915 Time: Day: Friday. Typically held Monthly Karsten. Phone: (03) 5979 1391. Email: gpc@willumwarrain.com.au The sponsoring organisation is Willum Warrain. Intended for ATSI and general community
Karingal Master Chefs -
Shed, 11 Marine Parade Hastings, Victoria 3915. Open: 9 Am to 1 Pm Day: Friday. Typically held weekly Christine Sutton. Phone: 0422 605 914. Email: csutton@karingal.org.au The sponsoring organisation is Karingal St Laurence. Intended for People with disabilities
Graham House Community Kitchen -
Graham House Community Centre, 21 Taylor St East Murgon, Queensland 4605. Open: 10 Am to 12 Pm Day: Monday. Typically held Weekly, during school term Kerry Oldfield. Phone: 07 4169 8400. Email: cadw@grahamhouse.org.au The sponsoring organisation is Graham House Community Centre. Intended for General Community
Scope Community Kitchen -
Community Church Warragul, 1-26 Wills St Warragul, Victoria 3820. Open: 10 Am to 1 Pm Day: Thursday. Typically held 2nd & 4th Thursday Kim Barr. Phone: 56231033. Email: kbarr@scopeaust.org.au The sponsoring organisation is Scope. Intended for Disability Group
Boolarra Community Kitchen - br> Boolarra Football Netball Club Rooms, Park Road Boolarra, Victoria 3870. Open: Call for details Day: Fridays. Typically held Monthly Gabrielle Francis. Phone: 0417 975 082. Intended for General Community, Parents
KKylies Kitchen at Lighthouse Church -
41 - 43 Shenton Street Geraldton, WA 6530. Open: 11:15 AM to 1:15 PM Day: Tuesday. Typically held Weekly Angie Phillips. Phone: (08) 9921 1505. Email: mwcla@westnet.com.au The sponsoring organisation is Midwest Community Living Associaton. Intended for General Community
La Perouse Public School Community Kitchen -
La Perouse Public School, Yarra Rd Phillip Bay, NSW 2035. Open: 10 Am to 12 Am Day: Wednesday. Typically held weekly, during school terms. Rhiannon Eves. Phone: 02 9349 8200. Email: familiesworkerft@jnc.org.au The sponsoring organisation is The Junction Neighbourhood Centre. Intended for Parents / Guardians
Grow Cook Eat Create Inc. -
Leschenault Leisure Centre, Leschenault Leisure Drive Australind, Western Australia 6233. Open: 10 Am to 1 Pm Day: Wendesday, Friday. Coordinator: Debbie Woodward. Phone: 0405 511 259. Email: debbie.gcec@outlook.com.au. Intended for General Community, People with disabilities /li>
CChop Chat & Chew -
Masonic Hall, Bega, Canning Street Bega, NSW 2550. Open: 11 Am to 1 Pm Day: Wendesday, Friday. Typically held Weekly Christine Welsh. Phone: 0438407364. Email: scpantry@gmail.com The sponsoring organisation is Sapphire Community Projects Inc. Intended for General Community
Garden Of Eden Community Kitchen -
Uniting Church hall, 20 Chandos street Eden, NSW 2551. Open: 12:45 PM to 2 Pm Day: Monday. Typically held Weekly Sarah Sturt. Phone: 0423 926 734. Email: sera21584@hotmail.com The sponsoring organisation is St George Uniting Chrch/ Garden of Eden. Intended for General Community
Cooking Club -
St Helens Neighbourhood House, 25 Circassian Street St Helens, Tasmania 7216. Open: 10:30 AM to 2 Pm Day: Wendesday. Typically held weekly Trish O'Duffy. Phone: 03 63761134. Email: toduffy@sthelensnhh.org.au The sponsoring organisation is St Helens Neighbourhood House. Intended for General Community
Sturgeon Adult Learning Council -
100 Street Morinville, Alberta T8R 1L9. Open: 9:30 AM to 2 Pm Day: Thursday, Friday. Typically held 8 times per year Cathy Proulx. Phone: 780-578-3330. Email: famlit@sturgeonadultlearning.ca. The sponsoring organisation is Sturgeon Adult Learning Council. Intended for Culturally and Linquistically Diverse / migrants / refugees