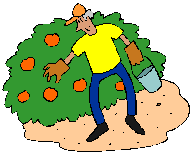 Canneries: How to Start a Community Cannery or Canning Center
How to Start a Community Cannery or Canning Center
Canneries and canning centers are commercial (or county-run) facilities where you can take your fruit or vegetables and use their high grade commercial equipment to quickly and easily process your foods. Below is an example of a budget from one community cannery.
I'm gathering information like this to help those interested in starting their own community cannery, so please write me, if you have any information.
And I have a draft list of local canneries and community kitchens on this page.
Cannery Costs:
Portable canners that members can check out, cost about $800--not the kind of thing that individuals usually want to invest in, but great for a group.

Fixed, larger canning equipment: no data yet.

A typical small/medium commercial grade licensed kitchen is reported to cost about $50,000 to set up.
Cannery Regulations
Example: California Cannery Health and Safety Code
Cannery Guide
The West End Food Co-op of Toronto has developed a Community Cannery program and just released a toolkit (available free, by request, to community groups, non-profits, co-operatives, and social service agencies) to help other groups develop similar programs. There is more information about our work and the toolkit available on our website here. This guidebook is available on request for people interested in starting their own program; just write to [email protected].
Sample Cannery Annual Budget
From a Virginia cannery for 2006:
---