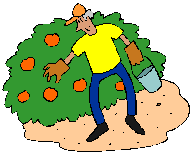 Looking for a local, pick-your-own farm in Charlotte area of North Carolina? Scroll down this page and you will see the U-Pick farms in Charlotte area of North Carolina, sorted by county. Those that offer organic or sustainably grown produce are identified by the words "organic" and/or "sustainable" in Green, next to their name (see "What does Organic mean?"). The U-pick crops they offer follow the name of the farm. To search the page for a specific crop, use Ctrl-F (or on an ipad or Mac, use their "search on this page" function) If they have a website, the name will be in blue and underlined; click on it and it will open their website. If you find anything outdated or inaccurate, see the customer and farmer menus (as appropriate) at the top menu bar to submit updates and corrections and help me keep each current!
New! As inflation remains high, see this page for cost-saving measures for getting fruit and vegetables and home canning.
If you are having a hard time finding canning lids, I've used these, and they're a great price & ship in 2 days.
New! Road tripping and camping is a great way to have a fun, safe and inexpensive family trip. The national and state parks and monuments are open, and campgrounds usually cost between $10 and $40 per night. September to November is the best camping weather. See our new website Road Tripping and Camping.com for tips, tricks, guides, checklists and info about parks, monuments and other places to visit.
Note: Beware the copycat websites like the one that stole our name and uses .farm extension: they copied my work and do NOT even update the info! I make updates EVERY day. They use tech tricks to get higher rankings, but have many more inaccuracies and out-dated info. Obviously, I cannot check every farm every day, but I do check as many as I can every day, and respond to all requests. They don't. Don't support the scammers!
Remember to always check with the farm's own website or Facebook page before you go - or call or email them if they don't have a website or Facebook page. Conditions at the farms and crops can change literally overnight, so if you want to avoid a wasted trip out there - check with the farm directly before you go! And if you know of any farms I missed and want to add a farm, please let me know! I'm making updates for this year as fast as I can - if you find anything out-of-date, wrong or not working - please let me know! This website is supported by purchases you make through the links to products on Amazon. As an Amazon Associate I earn from qualifying purchases. This allows me to continue to maintain the website and make improvements!
What's in season in September 2023, and other timely information:
Notes for September 2023: Summer is almost over and that means apples are here (see this new page for Apple Orchards in your area!), and except in northern areas, peaches and blueberries are finished. Some crops continue until frost, like raspberries, blackberries, figs, corn and tomatoes. Check your area's specific crop calendar (see this page) and call your local farms for seasonal updates.
See these pages to find a local Apple festival, and other festivals. We have a extensive guide to apple varieties and a guide to peach varieties. Also recipes, canning and freezing directions for apples, tomatoes, corn blueberries, peaches, etc.
And don't forget CORN MAZES are open now - find a local maze here.
See our comprehensive list of easy home canning, jam and jelly making, preserving, drying and freezing directions. You can access recipes and other resources from the drop down menus at the top of the page or the site search. If you have any questions or suggestions, feel free to write me! It is easy to make your own ice cream, even gelato, or low fat or low sugar ice cream - see this page. Also note, there are many copycat website listing U-pick farms now. The worst is the one that stole our name but ends with .farm. (Yes, I've got lawyers on it) They have all copied their information from here and usually do not ever update. Since 2002, I've been updating the information every day but Christmas; so if you see anything wrong or outdated, please write me!
Children's Consignment Sales are a great way to save money on clothes, toys, books, etc, They occur in both the Spring and Fall See our companion website to find a local community or church kid's consignment sale!
Charlotte area of North Carolina U-Pick Farms and Orchards in 2023, by county
Click on the resources drop-down above, if you need a county map
Cabarrus County
Catawba County
Ira Cline Farm - strawberries, blueberries, pumpkins.
4444 Lee Cline Road, Conover, NC 28613. Phone: 828-464-5942 Email: mary.houston@ncfb.com. Open: UPDATE for 2020, Does anyone have current information, are they still offering pick your own or are even open? If so, please write me, See comments below, Strawberries are usually ready around May 10th, Blueberries are ready around June the 20th through August; Pumpkins are ready around late September through October. Price not set. Containers provided. Ready-picked available. Directions: Take I-40 west to Exit 131, then take N.C. 16 north. Turn left on C&B Farm Road and left on Lee Cline Road. Farm is on the left.


A visitor writes on June 12, 2020:

"I think the Ira Cline Farm may be closed since he died last year and I found an article about the farm closing for berries in 2009... https://www.hickoryrecord.com/news/longtime-farmer-saying-bye-bye-to-berries/article_c07730cb-ea54-5b8d-a8d3-91a01fbfbcc3.html Thanks for starting/keeping up such an awesome website! You're so appreciated!!
Comments from a visitor on June 27, 2008: "They are such nice people and always take the time to talk to everyone that comes there. I love the pumpkins in the fall season, they are everywhere and great for picture taking. The kids get to play on a bouncy castle apple while the parents are busy looking for Fall goodies. The kids ask to go every year, and we do."
Comments from a visitor on May 27, 2008: "We picked strawberries at the Cline Farm last week. They are definitely in business! Blueberries are expected the last week in June."
Comments from a visitor on April 2, 2008: "I live a few miles from the farm and click on this site to get the phone number when I need it. As long as we don't get a killing frost between now and mid-May, the blueberries should be fine. Rainfall amounts will determine how the fall crops will turn out. We are still in Mandatory Stage 3 water restrictions around here. Folks just need to call before they make the drive.

Martin Farms

- blueberries, blackberries
3035 M/M Dr., Vale, NC 28168. Phone: (704) 462-1091. Email: 677martins@gmail.com. Open: W

e started picking in Mid-June; on Monday, Wednesday, Friday, Saturday from 8 am to 12 pm, Please call ahead for other times; Thank You.

Directions: Hwy 127 south from Hickory,N.C., 10 miles to Highway 10,go west(turn right) on highway 10,go 3 miles to state road 2042, turn left, (Heavner Rd) Go 1 mile, M/M Drive on left to farm. Click here for a map and directions. Payment: Cash, Check. Please call ahead for best picking dates and times. Thank You!. The ONLY pyo crops offered are Blackberries, Blueberries, (UPDATED: June 19, 2018)
Smith Blueberry Farm -

No pesticides are used

, blueberries, flowers, sunflowers, zinnias, dahlias
7584 Greedy Hwy, Hickory, NC 28602. Phone: (828) 302-1950. Email: csmith3922@gmail.com. Open: We usually open the 3rd or 4th week in June and close mid August; from

7 am to 9 pm Daily.

during picking season; July and August.: Directions: Click here for a map and directions. We do not use pesticides on the crops. Payment: Cash, Check, Venmo. Click here for our Facebook page. . While we are not technically an "Organic" farm, we do not use any chemical pesticides or fungicides. We have over 600 bushes and 4 different varieties. We have an early, early/mid, mid and a late season bush. This helps us extend our picking season. We have plenty of picking buckets and bags to carry your berries home in. . The ONLY pyo crops offered are Blueberries and Flowers. A U-Pick flower farm will be opening this August, providing a unique opportunity for visitors to select and pick their own flowers. With a variety of flowers available, such as sunflowers, zinnias, and dahlias, the farm offers a picturesque setting for visitors to enjoy and explore. (UPDATED: June 15, 2023)
Cleveland County
Clineland Farm - Strawberries, broccoli, cauliflower, tomatoes, cantaloupe.
2784-4 Clineland Road, Cherryville, NC 28021. Phone: (704) 445-8737. Phone: 704-477-7104. Email: clinelandfarm@yahoo.com. Open: Hours may change due to weather and other factors. Mon.-Fri. 8:30-5:00 Sat. 8:30-5:00 Sun. 12:00-5:00. Strawberries, tomatoes and cantaloupe beginning about April 19. Pick-your-own or ready-picked.. Broccoli and cauliflower available mid-May Directions: Take I-85 south to U.S. 74 west. Get off at the Moss Lake exit and turn right toward Waco. Go about 7 miles. After you cross N.C. 150 continue approximately 2.25 miles to Clineland Road. Follow the signs to the strawberry field. Click here for a map to the farm.
Knob Creek Orchards - apples, blackberries, strawberries, Honey from hives on the farm, U-pick and already picked, farm market, gift shop, concessions or refreshment stand, restrooms, picnic area, school tours
6471 Fallston Road, Lawndale, NC 28090. Phone: 704-538-1405. Email: info@knobcreekorchards.com. Open: Monday through Friday, from 8 am to 6 pm; Saturday, from 8 am to 7 pm; Sunday, from 12:30 pm to 8 pm; May through December. Click here for current open hours, days and dates. Picking updates: Click here for picking updates. Directions: Located on Highway 18 North of Shelby and South of Morganton. Click here for a map and directions. Strawberries: Spring (May to June) Blackberries: Summer to Early Fall (June to October) Peaches: Summer (June to September) Apples: Late Summer to Winter (August to December). Payment: Cash, Check, Debit cards, Visa, MasterCard. Click here for our Facebook page. Apart from fresh fruits, Knob Creek Orchards is known for their homemade ice cream and waffle cones. We allow our customers to pick strawberries at a discounted price across the street from the store. This is a great activity for families, groups, or the average person. Pick-your-own strawberries is contingent on the weather and availability, so we do advise you to call ahead to make sure picking will be available for the day of your visit.
Lattimore Farms - Strawberries
119 Peachtree Street, Lattimore, NC 28089. Phone: (704) 834-2148. Phone: (704) 434-6770. Email: alexlattimore14@hotmail.com. Open: UPDATE for 2021, Their website is gone; Does anyone have current information, are they still offering pick your own or are even open? If so, please write me, their last reported hours were Monday - Saturday 8AM untill dark. Sunday 1:30 PM to 6 PM. Strawberries are a seasonal product. We normally start picking the last week in April and pick until the 1st of June. For additional times call ahead. Directions: Located 2 miles north of Hwy 74 on Peachtree Street in Lattimore, approx. 8 miles west of Shelby. Crop availability: Strawberries - late April-June 5.
Gaston County
Iredell County
Mecklenburg County
Hall Family Farm - strawberries, pumpkins
Charlotte, NC 28277.Open: UPDATE for 2021, They moved just across the border to Lancaster, South Carolina. Click here for our Facebook page.
Rowan County
Campbell Blueberry Farm -

No pesticides are used

, blueberries, U-pick and already picked
2275 River Road, Richfield, NC 28137. Phone: 704-661-0232. Alternate Phone: 704-661-3381. Email: robjancamp@yahoo.com. Open: Tuesday to Saturday, from 8:30 am to 11:30 am; closed on Sunday and Monday. Directions: on Tuckertown Lake between Stokes Ferry Road and Bringle Ferry Road on the Eastern Rowan County line. Call for directions. From Salisbury, NC, at Interstate 85 and Highway 52, Innis Street, go east to second stoplight and turn left on Newsom Road. Go to end of Newsom Road, turn right on Bringle Ferry Road and go approximately 14 miles. Turn right on River Road. The farm is about 3 miles on left. There will be signs. For a map to our farm, click here. Payment: Cash, only. No facilities. (UPDATED: July 10, 2016)
Cauble Creek Vineyard - Muscadines, grapes, farm market, gift shop, restrooms, picnic area
700 auble Farm Road, Salisbury, NC 28147. Phone: 704-633-1137. Email: sales@CaubleCreekVineyard.com. Open: September Pick Your Own Grapes: Fall Season Thursday, Friday, Saturday & Sunday morning from 9am until 11am in addition to regular hours.Winery Hours Thursday to Saturday 11 to 6 PM, Sunday 1 pm to 6 PM, Visit our Tasting Room and look around our facility! We offer a variety of tasting options of our wines. You can taste our wine and receive a complimentary wine glass! Click here for current open hours, days and dates. Directions: From Charlotte, NC: Take I-85 North to Jake Alexander Blvd, North Turn left at NC 150 W/Mooresville Road and travel 3 miles. Turn right onto Cauble Farm Road. The Vineyard is at the end of the road. From Greensboro, NC: Take I-85 South to Jake Alexander Blvd., North Turn left at NC 150 W/Mooresville Road and travel 3 miles. Turn right onto Cauble Farm Road. The Vineyard is at the end of the road. Click here for a map and directions. September: Open for muscadine pick your own. Payment: Cash, Debit cards, Visa, MasterCard. Click here for our Facebook page.
Cooley Farm - strawberries
119 Cooley Farm Road, Woodleaf, NC 27054. Open: See their website for for hours and availability. Directions: See their website for directions. Payment: Cash, only. Right, we are growing corn, beans and squash in the three sisters method; plus watermelons and cantaloupes, straw berries, and of course tomatoes grown with basil. Do you like fresh quality produce grown naturally? Well let us help you get what you want. Out here on Cooley Farm this year we're starting a Pick Your Own produce coop. The cooperation here is You tell us what you want to be on your table, we grow it. Any suggestions appreciated. Click here for a link to our Facebook page.
Eagle & Son Produce - UPDATE for 2020, A visitor tells me they are permanently closed.
Salisbury, NC 28144. Spoke to owner and they closed in 2015
(UPDATED: August 05, 2020)
Fisher Farms - Blackberries, tomatoes
77789 Stokes Ferry Road, Rockwell, NC. Phone: 704-239-7449. Alternate phone: 704-239-1719. Directions: Take I-85 North to Exit 68 (China Grove/Rockwell). Go right at the ramp toward Rockwell. Follow N.C. 152 to Rockwell. Call the farm from East Rowan Cafe in Rockwell for further directions. Farm is two miles east of Rockwell. Crop availability: Blackberries in mid-June through late July; picking tomatoes starting July 1. Prices set in season. Other produce available. 8:30 am until dark weekdays, 1-7 p.m. Sunday; closed Saturday.
Karriker Farms - UPDATE for 2020, A visitor tells me they are permanently closed.
Kannopolis, NC.
Spoke with owner elderly lady and son who did farm passed away last year. And she no longer does farm
(UPDATED: August 06, 2020)
Patterson Farm, Inc. - strawberries, pumpkins, tomatoes, and prepicked produce, gift shop, snacks and refreshment stand, restrooms, picnic area, face painting, pony rides, farm animals, birthday parties, school tours, events at your location (call for info)
10390 Caldwell Road, Mount Ulla, NC 28125. Phone: 704-797-0013. Fax: 704-636-5009. Email: tours@visitpattersonfarm.com. Open: Monday to Saturday 8:30 am to 7 pm, Sunday 10:00 to 6:00; Market hours vary with the season; Please call or see our website for hours. Directions: for a map to our farm, click here. Crops are usually available in May, June, July, August, September, October. Strawberries - May Tomatoes - July 1 - October 30 Tours: Spring Pizza Tours - April Strawberry Patch Tours - May Tomato Patch Tours - July Dirt on Dirt Tours - September Pumpkin Patch Tours - October. Payment: Cash, Check, Visa, MasterCard.
Pinetop Farm - Blueberries, Christmas trees
830 Majolica Road, Salisbury , NC 28147. Phone: 704-637-7208. Other Phone: (757) 870-4343. Open Thursday 5 pm to 8 PM, Saturday 9 am to noon (Blueberries); Sun, Wednesday, Thurs, Fridayfrom 1 pm to 5 pm, Saturday 10 am to 5 PM (Xmas Trees). Typical harvest dates: Blueberries - mid July Choose & Cut Christmas Trees - Day after Thanksgiving. Directions: Click here for a map to the farm. White Pine to 9 feet, Leyland Cypress and Scotch Pine to 8 feet. Pre-cut Fraser Fir 6 - 10 feet. Balled and burlaped available for Leyland Cypress Wreaths Garland. Special Services: Hayrides after Thanksgiving Day. Directions: Located on Majolica Rd one mile west of Salisbury Mall off Statesville Blvd. (Hwy 70) or one mile west of Hwy 150 off Sherrills Ford Road. Click here for a link to our Facebook page.
Windmill Springs Vineyard - Muscadines, grapes,
415 Gum Tree Drive, Cleveland, NC 27013. Phone: (704) 798-8903. Email: kennypayne@bellsouth.net. Open: Typical season is early September to mid - October; Wednesday to Sunday from 3 pm to 8 pm; Other days/times are available and May be confirmed by calling the vineyard; In addition to picking grapes, you will find cider, juice and jelly for sale. Directions: Click here for a map and directions. Payment: Cash, only. Click here for our Facebook page. Please call to pre-order if you are not picking yourself. We are a pick-your-own muscadine vineyard but also offer pre-picked quantities. We look forward to hearing from you and we hope you can come visit during our picking season! Muscadine season will be sometime in mid-September. Stay tuned for an opening announcement. We may have blackberries in 2019; Quachita and Navaho thornless varieties. (UPDATED: August 13, 2018) (ADDED: August 06, 2015)
Stanly County
Union County
---