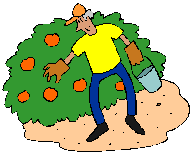 Looking for Connecticut Cottage Food Laws: Where may you sell in Connecticut in 2023? Scroll down this page and follow the links. And if you bring home some fruit or vegetables and want to can, freeze, make jam, salsa or pickles, see this page for simple, reliable, illustrated canning, freezing or preserving directions. There are plenty of other related resources, click on the resources dropdown above. If you are having a hard time finding canning lids, I've used these, and they're a great price & ship in 2 days.
If you have questions or feedback, please let me know! There are affiliate links on this page. Read our disclosure policy to learn more.
Connecticut Cottage Food Laws: Where may you sell in Connecticut
FAQs about Selling cottage foods in Connecticut and Doing Business in Connecticut
These FAQs refer to the Connecticut Cottage food laws which went into effect on October 1, 2018. See this page for the overview and general information. And these pages for:
Where to sell FAQs
The farmers' market where I want to sell my products says I need a food license, even though I am a cottage food business. May the market require a license?
Yes. Even though an entity may meet the requirements of a cottage food operation and have a license, some farmers' markets or other direct marketing venues may require vendors to have a food establishment license or to meet other requirements.
May I sell my cottage food online?
Yes. You may advertise and take orders for your product online, but you must directly deliver such products to consumers and you may only deliver products within the State of Connecticut. Sales and product delivery must be directly from the producer or designee to the consumer, in a person-to-person transaction. Products may not be delivered by mail or by other third party delivery services such as UPS or FedEx, or by mobile food ordering companies.
May I sell my cottage food to a wholesaler, broker or distributor?
No. It is not legal for a cottage food operator to sell to a wholesaler, broker or distributor who would then resell the product. Cottage food may only be sold directly to consumers.
May I serve free samples of my cottage food products?
Yes, subject to local health department approval.
May I advertise my cottage food business in the newspaper or at trade shows?
Yes. Advertising is allowed. However, the actual sale must be made in person.
Is it possible to place my cottage food products in a store or restaurant on consignment?
No. Cottage food products may not be sold wholesale or on consignment. Cottage food products may not be sold at grocery stores, restaurants, long-term care facilities, group homes, day care facilities, or schools. The sale must be person-to-person, from the producer or designee to the actual consumer.
REMEMBER: You must display your license where you sell your cottage food products.
Is there a limit to how much I may sell as a cottage food producer?
Yes, there is a yearly gross sales limit of $25,000. You must maintain records of all sales.
Do I need to have a "Doing Business As" (DBA)?
A DBA may be a requirement of your local municipality or the Secretary of the State depending on how your business is organized. You are advised to check requirements with your municipal officials.
The Secretary of the State, https://portal.ct.gov/SOTS, has a business start-up tool that may be helpful in navigating this process.
May nonprofit organizations produce and sell cottage food?
No. Nonprofits do not have a private residential dwelling and, therefore, do not qualify as a cottage food business.


Questions? Contact Information:
Connecticut Department of Consumer Protection
Food and Standards Division:
Email: [email protected].
Phone: (860) 713-6160
Website: www.portal.ct.gov/cottagefood