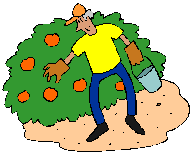 Looking for Illinois Local Health Department Contacts and Health Regions in 2023? Scroll down this page and follow the links. And if you bring home some fruit or vegetables and want to can, freeze, make jam, salsa or pickles, see this page for simple, reliable, illustrated canning, freezing or preserving directions. There are plenty of other related resources, click on the resources dropdown above. If you are having a hard time finding canning lids, I've used these, and they're a great price & ship in 2 days.
If you have questions or feedback, please let me know! There are affiliate links on this page. Read our disclosure policy to learn more.
Illinois Local Health Department Contacts and Health Regions
Illinois Health Regions and Local Health Departments
Illinois State Health Department
IDPH Springfield Headquarters Office
525-535 West Jefferson Street
Springfield, IL 62761
217-782-4977

IDPH Chicago Headquarters Offices
122 S. Michigan Avenue, 7th and 20th Floors
Chicago, IL 60603
312-814-2793

69 W. Washington Street, 35th Floor
Chicago, IL 60602
312-814-5278
Click on a region on the map for a list of local health departments.
IDPH Regional Office
Bellwood
West Chicago
Champaign
Marion
Edwardsville
Peoria
Rockford
No Local Health Department
Local Health Department
Jurisdictional Boundaries