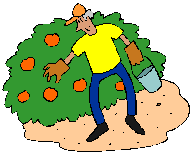 Looking for Hazelnut Recipes in 2023? Scroll down this page and follow the links. And if you bring home some fruit or vegetables and want to can, freeze, make jam, salsa or pickles, see this page for simple, reliable, illustrated canning, freezing or preserving directions. There are plenty of other related resources, click on the resources dropdown above. If you are having a hard time finding canning lids, I've used these, and they're a great price & ship in 2 days.
If you have questions or feedback, please let me know! There are affiliate links on this page. Read our disclosure policy to learn more.
Hazelnut Recipes
Hazelnut Recipes
Hazelnut are popular world-wide, from nutella, Frangelico, and in chocolate! You can use them in many recipes at home, too!
How to roast hazelnuts
Preheat the oven to 275 F
Spread whole shelled hazelnuts (just the kernels) in a single layer on an ungreased baking sheet.
Bake for 10- to 20 minutes. Do not burn nor over cook them as they will easily acquire a burned flavor. as nuts can scorch quickly.
Let cool until warm.
Then to remove the skins, wrap warm hazelnuts in a clean towel. Allow them to rest for 5 to 10 minutes, then rub them igorously in the towel
Hazelnut Spread (homemade Nutella)
Ingredients
2 cups roasted hazelnuts (250 g)
1 1/2 tbsp pure vanilla extract
1/4 cup cocoa powder
1/3 cup sweetener of choice (see above for options)
1/4 teaspoon salt (optional)
1/2 cup milk of choice OR 2 tbsp oil
Directions
Grind the roasted hazelnuts until they've turned to a smooth paste, like butter
Add all the other ingredients
Blend until it's smooth like Nutella!nUsually running the blender on and off for 2 or 3 minutes accomplishes this.
Hazelnut Brownies
Ingredients
2 1/3 cups semisweet chocolate chips
3 sticks butter
1 1/2 cups sugar
1 cup flour
1/2 teaspoon. salt
1 1/2 teaspoon. baking powder
6 eggs
1 tblsp. vanilla
1 cup milk chocolate chips
1 cup chopped Oregon Hazelnuts (divided)
Yield: 24 two-inch brownies
Directions
Preheat oven to 350° F. Grease a 9 X 13" baking pan.
In a large microwavable bowl, place semisweet chocolate chips and butter. Cook on high for 2 minutes. Stir mixture with wooden spoon until all of the chips and butter are melted.
In the bowl of a standing mixer, combine the sugar, flour, salt and baking powder. Stir to mix thoroughly.
Add the eggs and vanilla to the chocolate mixture, blending well with a wooden spoon.
Pour this mixture into the bowl with the dry ingredients. Mix on medium speed for 30 seconds, just until ingredients are blended. Stir in the milk chocolate chips and 1/2 cu. hazelnuts. Spread into prepared pan. Sprinkle with remaining hazelnuts.
Bake until the brownie starts to come away from the sides of the pan, about 35 minutes. Cool before cutting to serve.
Honey Hazelnut Spread
Ingredients:
1 cup hazelnuts
1/2 cup honey (choose your favorite)
Directions:
Pre-heat oven to 350°F.
Spread the nuts on a baking sheet and toast about 10 to 12 minutes.
Remove nuts from oven and place in a tea towel.
Rub the hazelnuts in the towel to remove their skins.
Place the hazelnuts in a food processor and puree.
When the puree is smooth and almost oily, add the honey and pulse until thoroughly combined.