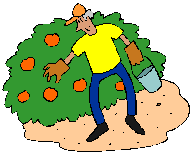 Pricing Feedback
I'm building a pricing guide to help consumers know what's a good price at a farm for each crop. So, if you have any actual pricing information to pass on, please fill out the form below!
You can find the current pricing guide here.
If you want to CORRECT or CHANGE information on a farm's listing; such as you find a farm has closed, or some other information about a farm is wrong, please click here to use the corrections form to let me know so I can promptly correct it! And if you want to recommend a farm to add; use our Suggest a farm form or if you own/operate a farm, add-my-farm form!