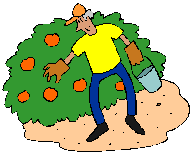 Looking for Missouri Co-Packers to Make and Package Your Food Product: Jams, Salsa, Sauces, Pickles, Cookies, Pies, cakes, whatever! in 2022? Scroll down this page and follow the links. And if you bring home some fruit or vegetables and want to can, freeze, make jam, salsa or pickles, see this page for simple, reliable, illustrated canning, freezing or preserving directions. There are plenty of other related resources, click on the resources dropdown above. If you are having a hard time finding canning lids, I've used these, and they're a great price & ship in 2 days.
If you have questions or feedback, please let me know! There are affiliate links on this page. Read our disclosure policy to learn more.
Missouri Co-Packers to Make and Package Your Food Product: Jams, Salsa, Sauces, Pickles, Cookies, Pies, cakes, whatever!
Missouri Co-Packers: Want to Sell Your Salsa, Preserves, Jams, Etc.? Learn About Using A CoPacker to Prepare It!
If you want to make and sell your home-made preserves, salsa, spaghetti sauce, applesauce, apple butter, jams, jellies, or whatever, you will need a licensed kitchen to prepare and can the food. That's fine for relatively small quantities, and if there is a licensed kitchen to rent nearby at a good cost. See this page for shared use kitchens in Missouri. But it may be less expensive (and less risky) for your new business to use a CoPacker to prepare their food, according to you recipe and process.
What is a Co-Packer?
Co-packers manufacture and package foods for other companies to sell. These products range from nationally-known brands to private labels. Entrepreneurs choose to use the services of copackers for many reasons. Copackers can provide entrepreneurs with a variety of services in addition to manufacturing and packaging products. They can often help in the formulation of the product. The copacker may function only as a packer of other people's products or may be in business with his own product line. They may be, in fact, manufacturing several competing products. The range of services available from a copacker will vary depending on the size and experience of the copacker and the type of facilities and the capacity of their plant.
Choosing a Co-Packer
You will want to choose a co-packer who has experience making the type of product and packaging that you need. You may also want to choose a co-packer that is located close to you or your source materials and/or market or distribution centers to reduce costs.
See this page for much, much more about co-packers, like advantages, disadvantages and how to choose a copacker.
The following list consists of companies in Missouri that have co-packing capabilities. This list is neither all-inclusive, nor is it meant to serve as an endorsement.
If you are a co-packer wishing to be added to this list, add your information here.
Missouri Co-Packers
The Chocolate Lady - Yelp says they have closed down 860 Louisiana, St. Louis, MO 63118. Phone: 800-242-5283. Description of services or product specialties: chocolate snack food, candy, popcorn.
Favazza Specialty Foods - Copacker, Refrigerated storage, Freezer storage, Dry shelf storage, Cold packing, Plastic, Paper, We can source (find) ingredients, We can source (find) packaging, Private labeling
141 Millwell Drive, Saint Louis, MO 63043. Phone: (314) 962-5000. Email:

[email protected]

. Open: Call or email for hours and availability. Directions: Click here for a map and directions.. We manufacture high quality specialty foods including frozen pizzas, appetizers, and jalapeno poppers. We're a family run company that values quality, consistency and building strong relationships with our partners. Our 30,000 sq. ft. USDA inspected facility is centrally located in St. Louis Missouri for the most affordable distribution throughout the US. We make pizza's both by hand and machine with the capacity to make several million pizzas a year...and growing. We're also one of the worlds largest manufactures of cheese stuffed Jalapeno poppers. (ADDED: October 06, 2020)
Lasco Foods - Copacker, - NOTE - they may have stopped doing copacking, there's nothing about it on their website in 2022
4553 Gustine, St. Louis, MO 63116. Phone: 314.832.1906. Fax: 314.832.7566. Email:

[email protected]

. Lasco Foods is a packaging food company of premium quality food products that specializes in providing finished goods for customers in the foodservice, consumer or industrial foodservice business. Lasco Foods also offers a unique specialization in customized finished goods products. We work closely with you on proprietary formulas as well as old family recipes that may become the next trendsetter. We complete our work efficiently and confidentially and are only satisfied when you are! Lasco Foods also offers the all inclusive ability to assist in marketing and sales of your items to all classes of trade, including Mass Merchandise, Club, Military, Export, and Retail.
Red Monkey Foods - Full-line Spices, Herbs, Other Sauces, Seasonings and Cooking Enhancers and Rubs. 1206 East Industrial Park Drive, Mount Vernon, MO 65712. Phone: 417-466-9109: Fax: 314-754-9755. Email:

[email protected]

. Contact: Jeff Brinkhoff.
Select Brands LLC - Contract Manufacturing, Private Labeling, Food Service, Retort Packaging
638 West Division, Springfield, MO 65803. Phone: 417-863-0404. Email:

[email protected]

. Selects Brands provides a ONE STOP shop solution for companies that outsource their manufacturing. Whether you are looking for a third party contractor or private label packaging partner, Select Brands is your ideal choice if you are interested in taking advantage of the latest retort technology available. We produce retorted Ready to Eat meals and side dishes in plastic, flexible stand up or pillow pouches. As well as both dry and dry blended products in re-sealable stand up or pillow pouches. Our processing facility is FDA, USDA, ORGANIC, NON-GMO and SQF level 3 certified and operates an in-depth HACCP with the highest principles and guidelines for thermally processing commercially sterile products.
Where can I find more information about canning?
For more than 250 specific, simple recipes with step-by-step directions and photos; and general information on canning and food preservation, see this page.