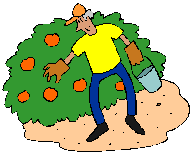 Apple U-Pick Orchards in central Virginia, Charlottesville, etc. in 2022, by county
Below are the U-Pick orchards and farms for apples that we know of in this area. Not all areas of any state, nor even every state, have apples orchards that are open to the public. If you know of any others, please tell us using the add a farm form!
Albemarle County
Carter Mountain Orchard - apples, nectarines, peaches, gift shop, snacks and refreshment stand, restrooms, picnic area, birthday parties, weddings and wedding parties, school tours
1435 Carters Mountain Trail, Charlottesville, VA 22901. Phone: 434-977-1833. Email:

[email protected]

. Open: See our website for current hours and Picking updates: click here for picking updates. Directions: . Click here for a map and directions. Payment: Cash, Check, Visa, MasterCard, Discover.
Carter Mountain Orchard Facebook page. . Alternate Phone: 434-977-0619. Fax: 434-979-0341. . Peaches approximately June 20th through August 20 Thursday, Apples approximately August 10th through November 15th; Apple Harvest Festival 1st and 2nd weekends of October. Gorgeous views of the Blue Ridge Mountains and Charlottesville. Located next to Monticello and Michie Tavern. Bakery featuring apple cider donuts, pies, cookies, ice cream, and Mountain Grille features concessions on weekends. Apple Cider, Apple Butter, pumpkins, gourds. Country Store has local crafts, gourmet food items, jams and jellies, and more. Hay rides every weekend in September and October, weather permitting. Senior Citizen discounts every Tuesday. Apple Harvest Festival first 2 weekends each October - live music, crafts, food.
Comments from a visitor on October 03, 2012: "A visit to this farm on 9-30-12 was a only a 2/5 experience. First, the farm was very crowded. We were instructed to stay in the designated areas to pick apples, but the trees in the designated areas were picked clean of decent apples. I let the kids pick a few fairly green apples for fun and $1.19/pound. The nicer pre-picked apples are $1.39/pound. The cider donuts were meh and $1 each. When I was asked at the checkout how my experience was I was told that I must be mistaken .. Um, really? I thought they would notice that no one was buying more then a few apples at a time. No water fountain, but water can be purchased. Overall, it felt very commercial, not like the family fun experience we were expecting. Oh and just as a warning, in case you have a child afraid of heights or an inexperienced driver, this farm is WAY up a mountain. The road is partially paved, but there are no guardrails and a significant, unforgiving drop if you make a mistake. The good things were the views are gorgeous and lots of port-a-potties. Thanks, Blake! This website is terrific! "
Chiles Peach Orchard and Farm Market - apples, cherries, peaches, pumpkins, strawberries, gift shop, snacks and refreshment stand, restrooms, picnic area, birthday parties, school tours
1351 Greenwood Road, Crozet, VA 22932. Phone: 434-823-1583. Email:

[email protected]

. Open: See our website for current hours. Directions: . Click here for a map and directions. Payment: Cash, Visa, MasterCard, Discover. . Alternate Phone: 434-977-0619. Fax: 434-823-1593. . Strawberries May 10 to June 20, Sweet Cherries June 10 to July 15, Peaches June 15 to September 1, Apples September 25 to November 15, Pumpkins September 25 to November 1. Newly expanded farm market with fresh picked fruit, local vegetables, ciders, jams and jellies, local crafts, and gifts. Ice Cream Parlor serves up frozen yogurt, soft serve ice cream, sundaes, shakes, and baked goodies. Fudge kitchen features fresh fudge in lots of flavors! Homemade Peach Ice Cream Days, 1st weekend in August each year.
Comments from a visitor on September 04, 2012: "We visited Chiles in the Fall of 2011 to pick apples and our own pumpkins! What a fabulous experience. We arrived on a Saturday morning, there was a nice flow of folks but not too overwhelmingly populated. They had a shop full of goodies (fresh cider, honey, handmade baskets etc), as well as ice cream! Yum! The peach flavor was delicious! The apples were ABUNDANT, the pumpkins were as well. The setting was so serene, the fields nestled in the mountains with views from every angle. Breathtaking. We had a fantastic day and look forward to another trip this Fall. "
Henley's Orchard - Peaches and Apples, concession stand (drinks, snacks and\\/or food)
2192 Holly Hill Farm, Crozet, VA 22932. Phone: 434-823-7848. Email:

[email protected]

. Open: May thru November - 9am to 5pm, Monday to Saturday; 1pm to 5pm, Sunday. Directions: See our website for directions. Payment: Cash, Check, Visa, MasterCard . Low-spray peaches and apples. Wholesale and retail. Homemade ice creams, peach preserves and apple butter. Throughout the season, you will enjoy 28 varieties of peaches, 3 different types of nectarines, and 38 varieties of apples. Peaches start coming in mid-June and are freshly picked throughout August. You will also find familiar old varieties of Virginia apples, including Red and Golden Delicious, Winesap, and the antique Albemarle Pippin that Thomas Jefferson shared with the Queen of England. We have the recently popular Honey Crisp and Cameo apples and some of Henley's Orchard select apples such as Henley Gold and our Golden Fuji. Henley's Orchard has what you're looking for. We're known for the best fresh, low-spray fruit in Central Virginia. . Click here for a map and directions. Payment: Cash, Check, Visa, MasterCard .
Henley's Orchard Facebook page. . . We have 4 varieties of Nectarines that are available during peach season (June thru August). Peaches June: Early Glo, Garnet Beauty, Glo Haven, Topaz; July: White Giant, Sugar Giant, Loring, Early Jones, White Lady, John Boy, John Boy II, Klondike, Sun Haven, Sun Hi; August: Bisco, Encore.Apples: Late June - Early July: June Transparent, LodiMid-July: Summer RamboLate July: Ginger Gold Early August: GalaMid-August: MacIntoshEarly September: Golden Delicious, Red Delicious, Honey Crisp, Smokehouse, Empire, Northern Spy, JonaGold, Jonathan, Prima, Grimes GoldenLate September: Cameo, Fuji, Mutzu, Virginia GoldEarly October: York, Rome, Winesap, Henley Gold Mid-October: , Black Twig.
Amherst County
Morris Orchard - pumpkins, pick your own apples, apple cider, and Christmas Trees
226 Tobacco Row Lane, Monroe, VA 24574. Phone: 434-929-2401. Email:

[email protected]

. Open: blueberry season is usually mid June to early July, Blackberries are early July into August; Fall season (after mid-September) 9 am to 5 pm, Monday to Saturday; 1-5 pm Sunday. Directions: From Lynchburg, Route 29 north to Monroe. Left on South Five Forks Road (Route 671) almost 1 mile. Left on High Peak Road (Route 636) for 3.5 miles. Left on Ambrose Rucker Road (Route 653) one half mile. Right on Tobacco Road Lane to end -- one quarter mile. Relaxed country atmosphere, farm animals for the kids to watch, hay decorations in the fall. Select-your-own apples from mid-summer until . Click here for a map and directions. ; Fax: 434-929-1419. . Christmas. Pick-your-own pumpkins in the fall. Cut-your-own Christmas trees (limited). Call for season availability. We will be pressing our Fresh Apple Cider every week during the season. We will be making our famous Apple Doughnuts every weekend in October. We will have a great selection of apples available in the store through Christmas. Our varieties: Fuji, Golden Delicious, Red Delicious, Rome, Granny Smith, Razor Russet, York, Empire, Winesap, Stayman, Braeburn, Jonagold, Arkansas Black, Albemarle Pippin. A visitor writes on September 19, 2010: "Had a very nice visit today. Highlights include apple cider slushies (delicious!) and feeding the goats and donkey. Donations for feed go to the local humane society, so it is fun AND a worthy cause. Only two varieties of apples were available to pick your own, but there were LOTS of apples. We took picnic blankets and had a lovely picnic. There is a hay bale maze. Home make doughnuts are available in October during pumpkin picking season.
Madison County
Graves Mountain Farm - apples, hayrides, Fall Festival
141 Apple Tree Lane Rt. 670, Syria, VA 22743. Phone: 540-923-4231. Email:

[email protected]

n.com. Open: Our pick your own apple orchard opens the third Saturday in September and closes the 3rd Sunday of October. Directions: . Click here for a map and directions. Payment: Cash, Check, Visa, MasterCard, Discover.
Graves Mountain Farm Facebook page. . . Open on weekends 9 am to 4 pm Pick your own Apples, . Picking updates: Click here for picking updates. Apple Harvest Festival 1st, 2nd, and 3rd weekends in October; Free admission, free parking, bluegrass music, cloggers, food, hay rides, pony rides, hay maze, hay mountain, apples, pumpkins, craft vendors and more. Pick your own Apples, weekends only September 16 - October 22.Graves Mountain Farm is an educational farm. We have goats, sheep, cows, pigs, chickens, peacocks, ducks, horses and more. has tours for school groups in April, May, September, and October. Apple Varieties available for picking - (Varieties ripen at different times, some are not available in September) Red Delicious, Golden Delicious, Stayman, York, Winesap, Mutsu, Fuji, Rome, Granny Smith, and Empire.Our orchards are open for apple picking or you may select your own from the apple bins at the picnic pavilion. On your way to the orchard, stop by an visit the farm and the animals. Enjoy a tractor pulled hayride through the orchards. Available Friday and Saturday evenings after dinner, weather permitting. Bring a blanket for colder nights and enjoy roasting marshmallows after the ride. Truly a fun time for everyone! Reservations required - $5.00 per person (15 person minimum). Please visit the front desk by 7:00 PM for tickets to ride. Payment: Cash, Check, Visa, MasterCard.
Nelson County
Apple picking tips:
Apples ripen from the outside of the tree towards the center, so the apples out the outside of the tree will ripen first. Once they are picked, they stop ripening. Picking apples directly from a tree is easy. Roll the apple upwards off the branch and give a little twist; don't pull straight away from the tree. If two apples are joined together at the top, both will come away at the same time. Don't shake the trees or branches. If the apple you are trying to pick drops, (or others on the tree) go ahead and pick it up. They're perfectly fine! But do wash them before you eat them! More info: How to tell when apples are ripe
Once picked, don't throw the apples into the baskets, place them in gently, or they will bruise and go bad more quickly.
Don't wash apples until just before using to prevent spoilage.
For an explanation of why apple slices turn brown and how to stop it, see this page!
Keep apples cool after picking to increase shelf life. A cool basement is ideal, but the fruit/vegetable drawer of a refrigerator will work, too. A refrigerator is fine for small quantities of apples. Boxed apples need to be kept in a cool, dark spot where they won't freeze. Freezing ruptures all of an apple's cells, turning it into one large bruise overnight. The usual solution is to store apples in a root cellar. But root cellars often have potatoes in them: apples and potatoes should never be stored in the same room because, as they age, potatoes release an otherwise ethylene gas, which makes apples spoil faster. If you can keep the gas away from your apples, they will keep just fine. Just don't store them right next to potatoes.
Prevent contact between apples stored for the winter by wrapping them individually in sheets of newspaper. The easiest way to do this is to unfold a section of newspaper all the way and tear it into quarters. Then stack the wrapped apples . See more here: How to store apples at home
Apples don't improve or "ripen" after being picked - this is an urban myth - see this page for the truth - with references!
Which apple variety is best?
There are tens of thousands of varieties of apples, developed over centuries. They vary in sugar, acoidity, flavors, storing, crispness and many other attributes. See our guides to apple varieties:
Canning apples - fully illustrated, with step-by-step instructions
Recipes, illustrated with step by step instructions
Using fresh apples and miscellaneous