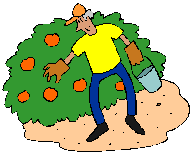 Apple U-Pick Orchards in Southern Minneapolis and southern suburbs, Minnesota in 2022, by county
Below are the U-Pick orchards and farms for apples that we know of in this area. Not all areas of any state, nor even every state, have apples orchards that are open to the public. If you know of any others, please tell us using the add a farm form!
Carver County
Deardorff Orchards - apples, winery, hayrides, farm animals
8282 Parley Lake Rd, Waconia, MN 55387. Phone: 952-442-1885. Email:

[email protected]

. Open: early September to late Oct, Friday, Saturday and Sunday 10-6 pm , Closed Monday to Thursday. Click here for a map and directions. . . Scenic 100 acre apple farm; pick-your-own juicy, blue-ribbon apples from 5,000 apple trees. Honeycrisp, Haralson, 15 varieties. Century old barn full of pre-picked apples-fresh cider-jams-honey-gourds-pumpkins-gifts-baskets. Kids' haystack; tractor-pulled wagon rides Fri-Sun; kids wagons to walk & pick. MN Hwy 5 west from Eden Prairie; 3 miles west of Victoria turn right onto Parley Lake Road, follow signs. Your family will have a great time here, bring your camera and come see us in the fall! See website for map, info. Pick-Your-Own Apple Orchard. Walk or take a Tractor Wagon Ride to Pick. We offer Red Wagons for the Kids, Friendly Farm Animals. Kid's Haystack.
Fall Harvest Orchard - apples, pumpkins
345 County Road 30 SE, Delano, MN . Phone: 763-972-3894. Email:

[email protected]

. Directions: Located 5 miles west of Delano on County Road 30. Click here for a map and directions. . . from late August, Thursday to Sunday (and Labor Day Monday) 10:00am – 6:00pm, August 27th to October 30th. Family-oriented orchard on a working farm; 18 apple varieties, pre-picked or pick your own. In season: squash, brown eggs, pumpkins, gourds, calico corn, popcorn & corn bundles. Children will enjoy the farm animals (cows with calves, goats with kids, chickens, turkeys and pigs) in an actual farm setting. Apple House features snacks, gifts and crafts. Free wagon rides. Picnicking welcome. . April 27, 2015: is about to get new owners who intend to keep the orchard going. Watch this space for more information!
Dakota County
Afton Apple Orchard - strawberries, apples, raspberries, pumpkins, corn maze, hayrides, weddings, school tours
14421 So. 90th St., Hastings, MN 55033. Phone: 651-436-8385. Open: Sunday - Wednesday from 7am to 3pm and and Thursday - Sunday 7am to 7pm, weather permitting or until picked out. Click here for a map and directions.
Afton Apple Orchard Facebook page. . We have 190+ beautiful acres producing delicious Minnesota grown strawberries, raspberries, pumpkins and 13 different varieties of apples that can be picked by our customers at the peak of perfection. Strawberry season starts approximately the second week in June, and runs through mid-July. We are open Always call for an update on picking. Fall Raspberries usually starts early August and goes until mid-October, or until we get a very hard freeze. Our apple orchard is mainly "Pick Your Own" but we do sell freshly picked apples by the peck, 1/2 bushel, and bushel, along with apple cider, honey, jam, maple syrup and other Minnesota grown products. If you like bargains, then come out during the week. It's less crowded and the orchard runs weekday specials. And for great family fun, visit us on the weekends for our hayrides. Throughout our apple season enjoy apple donuts, apple fritters, caramel apples, caramel apple sundaes, hotdogs, chips, soda pop, coffee, hot chocolate and - of course - delicious fresh apple cider all from our concession stand.This huge 15 acre corn maze is calling your name! The maze is divided into 3 phases. Have a wedding, or reception, company event, reunion, retirement party, birthday party, award ceremony, salesperson of the year, finding someone special or getting rid of someone not so special, New Years, or any other get-together in our beautiful building for any special occasion. We can hold up to 300 people inside or many more guests outside. Available are 8' banquet tables, folding chairs, and picnic tables, both inside and outside. We have several options available including tractor drawn hayrides, horse drawn wagon rides, playground, yard games, etc.
Applewood Orchard - apples, pumpkins, raspberries (red), raspberries (Autumn, red), rhubarb, strawberries, Honey from hives on the farm, Cider mill fresh apple cider made on the premises, U-pick and already picked, snacks and refreshment stand, school tours
22702 Hamburg Avenue, Lakeville, MN 55044. Phone: 952-985-5425. Open: For the strawberry season we are open from 8am to 5pm if there are berries available; Always call before coming for strawberries; You need to call for hours for the raspberry season in late July through October; For apples we are usually open daily from September 1st until October 31st from 9am to 6pm Monday through Saturday and 12pm until 6pm on Sundays; Raspberries July-October. Directions: From the north take Cedar Avenue to 225th Street take a right there, and then a left on Hamburg Avenue From the south take Cedar to 225th take a left there and then a left on Hamburg Avenue We are the first driveway on the left. This year interstate County Road 70 At 35W is under construction, so if you are using 35W take the County Road 50 exit and then continue to Cedar Avenue Take a right on Cedar, continue to 225th and take a right and then a left on Hamburg Avenue. . Click here for a map and directions. Payment: Cash, Check, Debit cards, Visa, MasterCard, Discover. . Fax:. We have PYO June strawberries that are usually available mid June to Mid July, red raspberries that are available from late July until the first frost and apples from late August until Thanksgving. We have hayrides on the weekends during the apple season, a maze for small children and a haystack for children to play on.
Castle Rock Orchard - apples, pumpkins,
3671 250th Street W., Farmington, MN 55024. Phone: 651-463-7387. Email:

[email protected]

. Open: Monday to Friday, from 8 am to 8 pm; Saturday and Sunday from 8 am to 8 pm. Directions: For a map to our farm, . Click here for a map and directions. Payment: Cash, only.
Castle Rock Orchard Facebook page. . Alternate Phone: 9529179465. . We will start with Zestar in late August. Then the better than ever Sweet Tango, followed by the always refreshing Honeycrisp! Wrapping up with SnowSweet,(ADDED: August 22, 2016)
Le Sueur County
Montgomery Orchard - apples, corn maze, restrooms, gift shop, concession stand (drinks, snacks and\\/or food), picnic area, birthday parties
15953 State Highway 99 (140th St. W) , Montgomery, MN 56069. Phone: 952-221-1051. Email:

[email protected]

. Open: See their website for for hours and availability. Directions: See their website for directions. Payment: Cash, Check, Debit cards, Visa, MasterCard . Our mission is to provide a refreshing and memorable outdoor experience for families, friends and organizations. We hope you will enjoy the peace that comes with the fresh air of a crisp fall day. Montgomery Orchard bloomed in the mind of owner, Scott Wardell, and transcended into reality when the first section of apple orchard, Orchard A, was planted in 1999. Since then, thanks to the help of many, Scott and his family have now expanded the orchard nearly six-fold, adding on a new segment designated by another letter every year. Aside from Orchard, the rest of Scott and Barb's farm land is dedicated to the Conservation Reserve Program (CRP) including the growth of various hardwood and evergreen trees and prairie restoration. It is now the mission of Scott and his family to deliver the joy and experience of taking part in the most beautiful parts of nature to their guests. When the summer comes to a close, our arms are . Click here for a map and directions. Payment: Cash, Check, Debit cards, Visa, MasterCard . . . open to all that will come.
McLeod County
Rice County
Fireside Orchard - Apples
2225 Lonsdale Blvd, Northfield, MN 55057. Phone: 507-663-1376. Email:

[email protected]

. Open: even days a week, 9:00 AM to 6:00 PM, August through December. Click here for a map and directions. . We make fresh apple cider, fudge, donuts and apple pies, and carry jams, jellies, Minnesota cheese, honey and maple syrup. Of course, there are plenty of pumpkins for Halloween! Products available: , Apple Cider, Apple Pies, Fudge, Donuts, Caramel Dips, Minnesota Cheeses, Caramel , Jar Honey, Comb Honey, Pure Maple Syrup, Flavored Syrups, Apple Butter, Jams and Jellies, Popcorn, Soynuts, Apple Peelers, Sorghum, Wax Candles, Salsa, Steak Sauce & Dressing, Bread, Muffin & Pancake Mixes fountain Everyone is welcome to enjoy our rose and mum flower gardens, complete with fountain. We encourage people to take a moment out of their busy lives and "stop and smell the flowers"! Our season generally runs from August to New Year. While most people choose to purchase their pre-picked out of our apple display cool-room, some like the "pick-your-own" approach. There is always something quite amazing about seeing a red-ripe apple hanging on a tree!
Nelson's Apple Farm - pre-cut and cut-your-own Christmas trees, wagon rides (weekends), farm animals, 7 Acre Corn Maze, Gift Shop, and . Crop Maze\\/Labyrinth, Farm Animals (see also Petting Zoo), Apples, Pumpkins
3270 Douglas Avenue, Webster, MN 55088. Phone: (952) 461-3355. Email:

[email protected]

. Open: Day after Thanksgiving to December 20th, Monday through Friday 1:00pm to 5:00pm, Saturday and Sunday 10:00 a. Directions: Located 2 miles south of New Market and one mile north of Webster. . Click here for a map and directions. . m to 5:00 p.m. Apple Season - Open Daily Monday through Friday 1:00pm to 6:00pm, Saturday and Sunday 10:00 a.m to 6:00 p.m.Pick your own apples - 20 different varieties! Apple barn opens September 1 - December 20. Pre-picked and pick-your-own apples & pumpkins, apple cider. You don't have to bring anything but you and your family and friends to the orchard. All apples are within reach from the ground.
Silkey Gardens LLC - Minimizes chemical and pesticide use, apples, blueberries, raspberries (Autumn, yellow), strawberries, U-pick and already picked, porta-potties
5561 115th Street East, Northfield, MN 55021. Phone: (507) 645-4158. Email:

[email protected]

. Open: Strawberry Season Weather permitting PYO hours are: Monday through Saturday 6 am to 1 pm Sundays 8 am to 1 pm PYO hours will vary for Raspberry, Blueberry and Apple season please call, check website or Facebook page. Directions: . Click here for a map and directions. Payment: Cash, Check, Debit cards, Visa, MasterCard.
Silkey Gardens LLC Facebook page. . Alternate Phone: (480) 544-5055. . Strawberries available in June/July Raspberries late June early July Blueberries mid to late July Apple available vary by variety; Zestar late August/early September Others including Honey Crisp available late Sept/October; As always please call for updates;. We minimize use of pesticides and other chemicals. (UPDATED: June 26, 2019)
Scott County
Washington County
Apple picking tips:
Apples ripen from the outside of the tree towards the center, so the apples out the outside of the tree will ripen first. Once they are picked, they stop ripening. Picking apples directly from a tree is easy. Roll the apple upwards off the branch and give a little twist; don't pull straight away from the tree. If two apples are joined together at the top, both will come away at the same time. Don't shake the trees or branches. If the apple you are trying to pick drops, (or others on the tree) go ahead and pick it up. They're perfectly fine! But do wash them before you eat them! More info: How to tell when apples are ripe
Once picked, don't throw the apples into the baskets, place them in gently, or they will bruise and go bad more quickly.
Don't wash apples until just before using to prevent spoilage.
For an explanation of why apple slices turn brown and how to stop it, see this page!
Keep apples cool after picking to increase shelf life. A cool basement is ideal, but the fruit/vegetable drawer of a refrigerator will work, too. A refrigerator is fine for small quantities of apples. Boxed apples need to be kept in a cool, dark spot where they won't freeze. Freezing ruptures all of an apple's cells, turning it into one large bruise overnight. The usual solution is to store apples in a root cellar. But root cellars often have potatoes in them: apples and potatoes should never be stored in the same room because, as they age, potatoes release an otherwise ethylene gas, which makes apples spoil faster. If you can keep the gas away from your apples, they will keep just fine. Just don't store them right next to potatoes.
Prevent contact between apples stored for the winter by wrapping them individually in sheets of newspaper. The easiest way to do this is to unfold a section of newspaper all the way and tear it into quarters. Then stack the wrapped apples . See more here: How to store apples at home
Apples don't improve or "ripen" after being picked - this is an urban myth - see this page for the truth - with references!
Which apple variety is best?
There are tens of thousands of varieties of apples, developed over centuries. They vary in sugar, acoidity, flavors, storing, crispness and many other attributes. See our guides to apple varieties:
Canning apples - fully illustrated, with step-by-step instructions
Recipes, illustrated with step by step instructions
Using fresh apples and miscellaneous