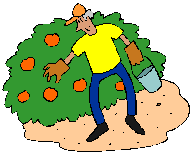 Apple U-Pick Orchards in San Luis Obispo and Santa Barbara Counties in California in 2022, by county
Below are the U-Pick orchards and farms for apples that we know of in this area. Not all areas of any state, nor even every state, have apples orchards that are open to the public. If you know of any others, please tell us using the add a farm form!
San Luis Obispo County
Santa Barbara County
Ballard Apple Farm and Seein' Spots Miniature Donkeys - Uses natural growing practices, apples, apricots, Fresh eggs, U-pick and already picked, restrooms, picnic area, pony rides, petting zoo, farm animals, school tours
2599 Baseline Avenue, Solvang, CA 93463. Phone: 805-688-2275. Email:

[email protected]

. Open: Wednesday through Sunday from 10:00 to 4:00 all year long. Directions: Located in the heart of the Santa Ynez Valley in beautiful Ballard. Click here for a map and directions. Payment: Cash, Check. . . We are . From highway 154 take the Ballard turnoff and follow Baseline Avenue about three miles. From Solvang going toward Santa Ynez turn left on Rufugio Road and left again on Baseline Avenue and we are about a half mile down on the right. You will see a red sign with donkeys out front. Drive up to the barn and park. Apricots: July Apples: September through December Eggs: All year long Our Miniature Donkey Petting Zoo and Kiddie Rides are available all year and we always have babies to play with!. We use natural practices, but are not yet certified Organic. We are a family run miniature farm and we love to share our animals. We have Kiddie Rides for small children on our miniature donkeys and donkey hugs are always available to everyone!. We are a small family farm located in the beautiful Santa Ynez Valley about 30 miles north of Santa Barbara. Our donkey farm was originally The Ballard Apple farm with over 800 apple trees. We now have 80 trees with 12 different varieties, some of them antique varieties from Europe. Families have been coming to our farm to pick apples for many years. Our picking season usually runs from late August to November. Most of the land is now being used for our precious Mediterranean Miniature Donkeys.
Summerset Farm & Dale's Nursery - apples, blackberries, raspberries (Autumn, red), strawberries,
3450 Baseline Ave, Santa Ynez, CA 93460. Phone: 805-895-1199. Email:

[email protected]

. Open: Monday to Friday, from 9 am to 4:00 pm, Saturday from 9 am to 4:00 pm, Sunday 10:00 to 3:30. Directions: Hwy 154 At Baseline & Edison. . Click here for a map and directions. Payment: Cash, Check Produce Stand, Pick-Your-Own Berries Local Honey, Homade Jams. . Alternate Phone: 805-895-7902. . Eggs, and the Greatest Pumpkin Patch in the Santa Ynez Valley.
Comments from a visitor on June 30, 2010: "Went in June so we picked berries. They'd just finished their artichoke season and they have other crops and a pumpkin patch in the fall.,The farm is small but friendly and very convenient just off the main road and easy to pick fruit and vegetables in a contained area with a variety of easily-accessible produce. Also, right in the middle of Santa Ynez wine country so just adds to the experience of the region!"
Apple picking tips:
Apples ripen from the outside of the tree towards the center, so the apples out the outside of the tree will ripen first. Once they are picked, they stop ripening. Picking apples directly from a tree is easy. Roll the apple upwards off the branch and give a little twist; don't pull straight away from the tree. If two apples are joined together at the top, both will come away at the same time. Don't shake the trees or branches. If the apple you are trying to pick drops, (or others on the tree) go ahead and pick it up. They're perfectly fine! But do wash them before you eat them! More info: How to tell when apples are ripe
Once picked, don't throw the apples into the baskets, place them in gently, or they will bruise and go bad more quickly.
Don't wash apples until just before using to prevent spoilage.
For an explanation of why apple slices turn brown and how to stop it, see this page!
Keep apples cool after picking to increase shelf life. A cool basement is ideal, but the fruit/vegetable drawer of a refrigerator will work, too. A refrigerator is fine for small quantities of apples. Boxed apples need to be kept in a cool, dark spot where they won't freeze. Freezing ruptures all of an apple's cells, turning it into one large bruise overnight. The usual solution is to store apples in a root cellar. But root cellars often have potatoes in them: apples and potatoes should never be stored in the same room because, as they age, potatoes release an otherwise ethylene gas, which makes apples spoil faster. If you can keep the gas away from your apples, they will keep just fine. Just don't store them right next to potatoes.
Prevent contact between apples stored for the winter by wrapping them individually in sheets of newspaper. The easiest way to do this is to unfold a section of newspaper all the way and tear it into quarters. Then stack the wrapped apples . See more here: How to store apples at home
Apples don't improve or "ripen" after being picked - this is an urban myth - see this page for the truth - with references!
Which apple variety is best?
There are tens of thousands of varieties of apples, developed over centuries. They vary in sugar, acoidity, flavors, storing, crispness and many other attributes. See our guides to apple varieties:
Canning apples - fully illustrated, with step-by-step instructions
Recipes, illustrated with step by step instructions
Using fresh apples and miscellaneous