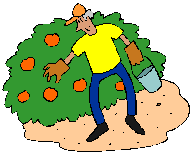 Looking for a local, pick-your-own farm in Memphis and Southwest Tennessee? Scroll down this page and you will see the U-Pick farms in Memphis and Southwest Tennessee, sorted by county. Those that offer organic or sustainably grown produce are identified by the words "organic" and/or "sustainable" in Green, next to their name (see "What does Organic mean?"). The U-pick crops they offer follow the name of the farm. To search the page for a specific crop, use Ctrl-F (or on an ipad or Mac, use their "search on this page" function) If they have a website, the name will be in blue and underlined; click on it and it will open their website. If you find anything outdated or inaccurate, see the customer and farmer menus (as appropriate) at the top menu bar to submit updates and corrections and help me keep each current!
New! As inflation remains high, see this page for cost-saving measures for getting fruit and vegetables and home canning.
If you are having a hard time finding canning lids, I've used these, and they're a great price & ship in 2 days.
New! Road tripping and camping is a great way to have a fun, safe and inexpensive family trip. The national and state parks and monuments are open, and campgrounds usually cost between $10 and $40 per night. September to November is the best camping weather. See our new website Road Tripping and Camping.com for tips, tricks, guides, checklists and info about parks, monuments and other places to visit.
New! We just went live with our latest website, FunFactoryTours.com - As they name implies, you can find a fun factory tour, including chocolate, automobiles, historical forts and sites, famous buildings, Active Federal facilities even fun geology: like fossils and volcanic areas
Note: Beware the copycat websites like the one that stole our name and uses .farm extension: they copied my work and do NOT even update the info! I make updates EVERY day. They use tech tricks to get higher rankings, but have many more inaccuracies and out-dated info. Obviously, I cannot check every farm every day, but I do check as many as I can every day, and respond to all requests. They don't. Don't support the scammers!
Remember to always check with the farm's own website or Facebook page before you go - or call or email them if they don't have a website or Facebook page. Conditions at the farms and crops can change literally overnight, so if you want to avoid a wasted trip out there - check with the farm directly before you go! And if you know of any farms I missed and want to add a farm, please let me know! I'm making updates for this year as fast as I can - if you find anything out-of-date, wrong or not working - please let me know! This website is supported by purchases you make through the links to products on Amazon. As an Amazon Associate I earn from qualifying purchases. This allows me to continue to maintain the website and make improvements!
What's in season in November 2023, and other timely information:
Notes for November 2023: Summer is almost over and that means apples are here (see this new page for Apple Orchards in your area!), and except in northern areas, peaches and blueberries are finished. Some crops continue until frost, like raspberries, blackberries, figs, corn and tomatoes. Check your area's specific crop calendar (see this page) and call your local farms for seasonal updates.
See these pages to find a local Apple festival, and other festivals. We have a extensive guide to apple varieties and a guide to peach varieties. Also recipes, canning and freezing directions for apples, tomatoes, corn blueberries, peaches, etc.
And don't forget CORN MAZES are open now - find a local maze here.
See our comprehensive list of easy home canning, jam and jelly making, preserving, drying and freezing directions. You can access recipes and other resources from the drop down menus at the top of the page or the site search. If you have any questions or suggestions, feel free to write me! It is easy to make your own ice cream, even gelato, or low fat or low sugar ice cream - see this page. Also note, there are many copycat website listing U-pick farms now. The worst is the one that stole our name but ends with .farm. (Yes, I've got lawyers on it) They have all copied their information from here and usually do not ever update. Since 2002, I've been updating the information every day but Christmas; so if you see anything wrong or outdated, please write me!
Children's Consignment Sales are a great way to save money on clothes, toys, books, etc, They occur in both the Spring and Fall See our companion website to find a local community or church kid's consignment sale!
Memphis and Southwest Tennessee U-Pick Farms and Orchards in 2023, by county
Click on the resources drop-down above, if you need a county map
Fayette County
Martha's Blueberries -

No pesticides are used

, blueberries,
8870 Jernigan Drive, Somerville, TN 38068. Phone: (901) 616-9924. Alternate Phone: 901-315-1550. Email: Blueberry@mcswainfamily.net. Open: UPDATE for 2021, Their Facebook page has not been updated in years; Does anyone have current information, are they still offering pick your own or are even open? If so, please write me, their last reported hours were Martha's Blueberries season typically begins in mid July; Once the season begins we will be open Friday - Sunday from 7 am to 7 pm; We May also be open selected days during the week; Cal, email or check Facebook for updates. Directions: Click here for a map and directions. We do not use pesticides on the crops. Payment: Cash, Check. Click here for our Facebook page. Once open, we stay open until the season is over (Usually around 2nd week of August). We supply gallon buckets for picking blueberries; Then we transfer them into bags for you when you leave; You are welcome to bring your own containers for picking; We have free Ice water on site for your enjoyment as well as soft drinks; If you get too hot feel free to take a break to cool down; We have many areas of shade available. Prices in 2013 are PYO: $10 gallon Pre-Picked: $14 gallon. (UPDATED: June 26, 2016)
Comments from a visitor on July 19, 2010: "This is a wonderful place. Very kid and elderly friendly, furnish shade and ice water. The blueberries are the best I have ever had. Plus they have berries you can buy pre-picked. I like to pick a gallon and buy a spare gallon to freeze for fall and winter use. If you love blueberries then you will love Marthas Blueberries."
Comments from a visitor on June 27, 2010: "We visited this farm today and picked a couple gallons of blueberries. They are very good!"
Comments from a visitor on July 27, 2009: "My two young boys and I visited this farm last week (7/7/09) and had a great time. Great picking and playing on their farm. Very kid friendly. "
Wilson Blueberry Farm - blueberries, U-pick and already picked
4085 Highway 193, Collierville, TN 38017. Phone: 901-581-1531. Alternate Phone: 901-860-3397. Email: CARIENEWT@HOTMAIL.COM. Open: The season is typically from mid June to mid August but we recommend you check our Facebook page or website for picking updates; Click here for current open hours, days and dates. Directions: We are located on Highway 193, which is Macon Road, past Highway 196. If you are coming from Memphis you can take Walnut Grove to Houston Levee (north) to Macon. For a map to our farm, click here. Payment: Cash, only. Click here for our Facebook page. We are a small family run farm. We offer pick and pay as well as pre picked. We love having people out to the farm. It's a great activity with friends or the little ones. We recommend that you message us on Facebook or call before you head out just to make sure you will have the best picking conditions. We also suggest on hotter days you plan to come early morning or early evening when it's not as hot. We look forward to seeing you on the farm!. (ADDED: May 26, 2016)
Hardeman County
Haywood County
Autry Farms - You pick/We pick Strawberries
4579 Hwy. 70 East, Brownsville, TN 38012. Phone: 731-772-2873.

Briley House & Farms

- Blackberries, Pumpkins
144 Whitehead Road, Brownsville, TN 38012. Phone: (731) 772-1448. Alternate phone: (731) 772-6875. Fax: (731) 772-1469. Email: Sherry.Tritt@gmail.com. We offer farm and school tours. We also have sweet corn and field corn available in addition to growing Tennessee pumpkins, cotton, and Vaughn Bermuda Hay. Directions: On Interstate 40 take Exit 56. Head West toward the city of Brownsville. Proceed 4 miles and on the left hand side of the road see Zion Gin Company, Inc. Obtain country road directions from the gin office. Call or Email us for more information and additional directions. (ADDED: May 25 2015, JBS)
Willow Oaks Flower Farm - flowers
2351 Hwy 54 North, Brownsville, TN 38012. Phone: 731-772-9654; flowerfolks@earthlink.net. Greenhouses full of garden plants, display gardens, photo opportunities - March thru July, September thru October - Tours available.
Lauderdale County
Griffin Farm

- Blueberries
6630 Forked Deer Road, Gates, TN 38037. Phone: (731) 836-7445. Email: Lois70@aol.com. (ADDED: May 25 2015, JBS)
Reg Carmack Farm - Strawberries, sweet corn, and pumpkins
152 Carmack Road, Ripley, TN 38063.Phone: (731) 635-2088. Open: Call for hours and directions Pre-picked and Pick Your Own strawberries, sweet corn, and pumpkins are available in season.
Voss Farms - Strawberries, Tomatoes.
1345 Bald Knob Road, Ripley, TN 38063. Phone: (731) 635-0739. Directions: Hwy. 51 north of Ripley, turn left onto Nankipoo Road. Go 1 one half mile and turn left onto Bald Knob. Farm is 1 one half miles on left.
Madison County
Beechwood Farm -Pick Your Own Strawberries and Corn
551 Ozier Road, Pinson, TN 38366. Phone: (731) 988-5472.
Donnell Century Farm & Donnell and Donnell Farm - pumpkin patch, hay rides, harvest activities and sale of fall decor
3720 U.S. 70 East, Jackson, TN 38305. Phone: 731-424-4526. Donnell Century Farm offers group and field trips by appointment. This "AGedemics program" gives students a chance to explore in an outdoor laboratory by performing hands-on activities that allow them to learn about agriculture in a fun and exciting way. Seasonal events include family outings such as hay rides, harvest activities and sale of fall decor. Donnell and Donnell Farm is a cotton, corn, soybean and registered Angus cattle operation. Settled in 1834, this farm family has a long history and uses high tech tools such heat watch, ultrasound, GPS, artificial insemination, and biotechnology. Tour buses and groups welcome by appointment. Take a Hayride to the Pumpkin Patch to pick your pumpkin.
Shelby County
Harris Blueberries - blueberries
7521 Sledge Road, Millington, TN 38053. Phone: 239-872-0696. 2005 prices: $3.50 per quart and $14 per gallon if you pick, $5.50 and $20 if prepicked. Open: 8 am to 6 pm, Tuesday through Friday and 8 am to 2 p.m. on Saturday. Pickers may arrive at 7 a.m. Note: This entry dates to 2005, so be sure to call before you go!
Jones Orchard - apples, blackberries, blueberries, nectarines, pears, peaches, plums, pumpkins, strawberries, and prepicked produce
6824 Big Creek Church, Millington, TN 38053. Phone: (901) 872-0703. Alternate Phone: 901-873-3150. Email: jonesorchard@bigriver.net. Open: Monday to Saturday from 8 am to 6 pm; Sunday from 1 pm to 6 pm. Directions: Click here for a map and directions. Crops are usually available in April through October. click here for picking updates.; Typical dates (call or see our website before you come!): Strawberries April 9 to May 30 Peaches June 1 to September 15; Plums June 1 to June 21; Nectarines June 1 to July 15; Blackberries June 7 to July 15; Blueberries June 15 to July 15; Apples September 1 to September 30; Pumpkins October 1 to October 31. Payment: Cash, Check, Visa, MasterCard. We have over 25 varieties of peaches in production, spanning 110 acres of land. All peach varieties are available at our Pick Your Own Orchards. We also offer 3 acres of strawberries, 10 acres of plums, 10 acres of nectarines, 10 acres of blackberries, 5 acres of blueberries, 5 acres of pears, 5 acres of apples, and 5 acres of pumpkins. Jone's Orchard Facebook page. (This is formerly Farmer Jim's strawberries at the Agricenter). .
Comments from a visitor on October 29, 2009: "Yes, we enjoyed it very much. Family owned and open to all new things to make the market work yet use many traditional values for the land."
Comments from a visitor on July 03, 2009: "We went on 3 July 2009 - the trees were loaded with Peaches, yellow and red plums. The peaches were the best - in the sense they were everywhere and very easy to pick. The area around the trees were maintained ok - we could drive our car all the way inside the orchard and around the trees. We can easily spend about 2 hours, picking various fruits. "
Another visitor comments: "Visited this jumbo farm for the first time today. Friendly, helpful staff and fruit trees as far as one can see. We almost got lost in the peach section. Great fruit. Be sure to visit their restaurant--outstanding home cooking. Terrific bargain within spitting distance of Memphis."
Windermere Farms and Apiaries -

Certified Organic

, blackberries, blueberries, broad beans, figs, raspberries (Autumn, red), Honey from hives on the farm, U-pick and already picked, porta-potties, picnic area, picnic area you may bring your own food, farm animals, school tours
3060 Woodhills Dr, Memphis, TN 38128. Phone: (901) 326-6379. Alternate Phone: (901) 347-2601. Email: freida@winfarms.com. Open: Follow on Facebook or eMail notifications. Directions: West on James Road one half mile from exit at I-40 and Highway 14 then right on James Road (Scenic Highway on GPS) then right on destination street (3050 Woodhills Drive). May through October. We are certified organic for all crops! Payment: Cash, Check, Debit cards, Visa, MasterCard, Discover, AmEx. Click here for our Facebook page. Pick your own crops: Blueberries, Purple hull peas, Turnip greens. Henderson lima beans. (UPDATED: November 23, 2020)
Tipton County
Anderson Orchard - Peaches
3045 Elm Grove Road, Burlison, TN 38015. Phone: (901) 476-1871.

Ellie's Jellies & Jams

- Strawberries
908 Burnett Lane, Covington, TN 38019. Phone: (901) 476-2831. Alternate phone: 901-493-7743. Fax: (901) 476-2831. Email: dews13@comcast.net. (ADDED: May 25 2015, JBS)
---