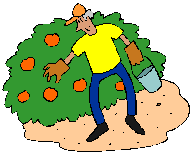 Looking for Comments and Feedback About Pick-Your-Own Farms! in 2023? Scroll down this page and follow the links. And if you bring home some fruit or vegetables and want to can, freeze, make jam, salsa or pickles, see this page for simple, reliable, illustrated canning, freezing or preserving directions. There are plenty of other related resources, click on the resources dropdown above. If you are having a hard time finding canning lids, I've used these, and they're a great price & ship in 2 days.
If you have questions or feedback, please let me know! There are affiliate links on this page. Read our disclosure policy to learn more.
Comments and Feedback About Pick-Your-Own Farms!
This page provides a detailed comments submitted by visitors to pick- your- own (PYO, U-pick, pick-it-yourself) farms in Long Island, NY
In reading comments, whether they are positive or negative, bear in mind that everyone's experience varies. We try to weed out emails which are clearly fakes or so extreme as to be implausible. When we get negative feedback about a farm or orchard, we try to contact the farm, and provide them the comments (without any reference to the person who submitted them) to allow them to respond. We then publish both the visitor's comments and the farm's response.
Don't pay too much to a single negative comment; rather, look for patterns. And keep in mind upset people tend to write in more often than happy customers.
In the past several years, we can happily say that negative comments are generally rare. The vast majority of people find the the trip to be immensely rewarding!
---
561 Hulse-landing Road, Wading River, NY 11792.
A visitor writes on October 02, 2016: (negative) "September 24,2016 saturday Worst place What a rip off !!!!! Went with grandchildren to pick apples... Something we've done for years but not at this place. We paid the $10.00 as required that would have been applied toward apple purchase. However, one major problem... There were no APPLES!!!! When we requested they return our 10.00 -- the worker had to get the boss lady!!! ( she rolled over in a wheelchair) and she was rude and obnoxious. She shouted we don't give refunds.. She said it was outside of apple season. ( hard to believe because the multiple farms had plenty of apples on their trees). I asked her what do we do now? She told us to pick peaches. Well we had no recourse so we picked $10.00 worth of peaches that were sized somewhere between olives and kiwi's. When we went to check out, the Boss lady was no longer in a wheel chair but standing, talking and moving. As we were leaving i told others that were arriving ... Dont come here .. There's no apples. Satisfaction as people left.. "
Comments from a visitor on September 16, 2012: (negative) "Suffice it to say that my peach picking at Davis Fruit Farm was the worst u-pick experience of my long life. They lied about having a lot of peaches, made me leave my bag in the car as if I were a thief, then made me pay $10 up front, non-refundable. I picked some pathetic peaches just to spend that, but ended up throwing out most of them when they rotted before they ripened. Never again. I don't know how they stay in business, given the number of other negative reviews on this site alone! The peaches from the supermarket were far better for the price! "
Comments from a visitor on September 18, 2011: (negative) "we had gone on September 18, 2011.... I have never been so disrespected by a business. It was embarrasing how the emplyees had spoke to customers. I will never go there again and will be telling everyone I know not to go there. Go down the road a little to Harbes were the people were VERY friendly and the attmosphere was nice. I am still in shock of how the workers ther treated their customers. We had to pack up the car and kids and leave... I was not going to give people my money that doesnt deserve it! i hope someone at Davis's sees how the public feels and does something about it.... what a shame! "
Comments from a visitor on September 18, 2011: (positive) My family and friends visited Davis Peach Farms for the first time today. It was a great experience. The farm is small, absolutely perfect for the kids to run around and plenty for them to pick. It was a nice change from our previous experiences at other farms - we did not have to wait on any lines and the price was very reasonable. Mrs. Davis was a lovely host as well as all of the employees. It is a great place to take your children, we will definitely go back. "
Comments from a visitor on June 11, 2011: (negative) "Davis Peach Farm is a NIGHTMARE...the worst experience I've ever had on a you-pick farm. DO NOT GO THERE. DO NOT GO THERE!! This review will sound fake b/c it sounds so ridiculous, but sometimes reality is stranger than fiction. This is all 100% the truth. First of all, they've got big, mean, nasty thug-like men greeting you at the gate to collect your fee even before you get in. Once you pay your $10/person fee (which can be applied towards purchasing your fruit if you can find any to pick), they have thugs and yellow crime tape (SERIOUSLY!!) cordoning off 95% of the trees. You are ushered towards literally 2 rows of peach trees - I kid you not - TWO ROWS. There are thugs every 15 feet or so to make sure you do not cross the yellow crime tape to pick peaches from trees that actually bear fruit. Yes, you read correctly - there were almost no peaches in the 2 rows that we were allowed to pick from, and there is yellow crime scene tape EVERYWHERE. We felt like we were on the equivalent of a peach-picking Nazi camp. The awfully mean lady who seems to be in charge has the personality of concentrated bleach. She not only looks and acts nasty but is horribly rude as well. Spare yourself and your families and steer clear!"
Comments from a visitor on March 05, 2011: (negative) "Went here last year with my family, what an embarassment. Felt worse than having to go through customs. I tried to express my option abt the customer service bc by the time we reached the gate half my family abt 10 ppl decided they were going to go anymore bc of how they were hassled. One of the high school boys ran back and told a middle aged lady we weren't happy abt out treatment. A middle aged white lady came back, I guess she is the manager and she started yelling at me. She stated " what did you say, what did you say, our customer service is poor" It sad how they think treating ppl in such a way was acceptable. I was only trying let them know that they should improve in that area, but now I think who gives a * if their business goes down bc of the simple thing of trearing others with common respect and courtesy. This is one of my worse life experiences and I am sorry I exposed my family, like 20 of us, to such horrible treatment. I was actually looking for lewis farms bc I heard great reviews abt the experience there, I got lost so we ended up at davids farm, I shoulda just kept driving. Never going back there! Remember davids farm experience is what ppl go for, we good get peachs, veggies and what not elsewhere, and most likely much cheaper!"
Comments from a visitor on September 24, 2010: (negative) "I went to Davis Peach Farm on Aug 26th, 2010 (only because Lewin's Farm wasn't open for U-Pick that day) and experienced much of the same things other comments mentioned. For starters, there are a million things listed on signs that you're not allowed to do including no pocketbooks allowed inside (so, your car is a perfect target for being broken into by a thief familiar with their policies). I would MUCH rather they just reserve the right to search my pocketbook and be allowed to carry it with me since they already post that they reserve the right to search wagons and such. Also, you can't record video in the orchard (probably so you can't catch on film their HORRIBLE customer service). Many people do u-pick as a family experiene with the kids and might want that on video. It's an orchard, not some secret government building, why else would you ban video (not pictures) unless you want to hide the behavior of your workers from being spread?? On to the specifics of our experience. They make you pay a minimum price BEFORE you pick. If you pick over that amount, you pay the difference & if you pick under it, you're out the money. A crummy policy, but we were already there, so we went with it. My group was 4 adults and two 2 year olds. The worker charged my brother-in-law $20 and gave him 1 bracelet to show that he paid. We started picking and there really wasn't a good selection of fruit on the trees and the walkways were covered in rotten fruit. After a decent amount of time searching for okay peaches, we headed over to the counter with our bags. They have no way to verify the weight of your bags until you get to the counter. The guy weighed our bags - it came to $13 worth and he asked my brother-in-law to pay the difference of $3. At which time my brother-in-law informed the cashier that he was already charged $20 when he entered. He asked my brother-in-law how many people we had. When he said 4 adults and two 2yr olds the cashier said that he should have paid $10 to enter. He asked about the bracelet and my brother-in-law said he had 1. And the cashier told us that he would have gotten 2 IF he had paid $20. At which time my brother-in-law pointed out the other boy who initially charged him the $20 and he confirmed that he charged us $20. Now that we knew we had been overcharged at the start, we wanted to know if we could be refunded the extra $10 we were charged and then pay the additional $3 since that's what we should have paid. Our current cashier seemed to consider it and checked with the other boy who told him absolutely no refunds (even though is was THEIR mistake to overcharge us $10 at the start). We then asked if we could at least go back and pick more and they said absolutely not to that. We tried to reason with them and we reminded them that they made the mistake by charging us $20 rather than $10 and they got VERY NASTY and tried to make it our fault for not picking enough. Though, we were charged the amount that a group of 6-10 people would be expected to pick, NOT just 4 people! Also, apparently the 1st worker should have told us that each filled bag is about $10 worth of peaches, so if we didn't fill 2 bags, again that's OUR fault. But, the 1st worker never even told my brother-in-law that AND even so, we had 3 bags almost 2/3 full, so even by their rule we picked almost what we should have picked bag-wise and it was no where near the price we pre-paid for! When we asked to speak to the owner, we were told "She's even meaner than us, you're LUCKY you're dealing with us!". At that point we gave up and left. And, from what I read on here about the owner, CLEARLY we WERE lucky we didn't deal with her! I will NEVER go to this farm again. We only went there because we headed to Lewins without calling ahead to verify if they were open and Davis was the next closest place. I strongly advise going to Lewins (or ANY other place!), just call ahead to make sure they have U-pick that day. My guess is that they probably skip 1 day a week to maintain the orchards."
Comments from a visitor on September 11, 2010: (negative) "NEVER again! Filthy, dirty place with rude, nasty people! Someone should inform them that if it were not for the customer, they wouldn't be in business! NEVER again!"
Comments from a visitor on September 02, 2010: (negative) "After having a horrible day out with my mother and daughter last week 8/28/10 i finally found somewhere to make a complaint of this Farm Stand, and as i read, i see iam not the only one, but that day i was not the ONLY ONE either making complaints. Workers are RUDE, DO NOT speak ENGLISH, cant bring strollers, or pocketbooks in. There was only 2 rows open that had no fruit on the trees and we asked if we can go on the other side of the YELLOW TAPE and i was told i could but got YELLED at like i did something EVIL. The guy wouldnt even listen to me tell him that i was told by one of their workers to go ahead over. I went to the cashier and wanted my $10 refunded since ther was nothing to pick and i was being yelled at. As i waited for the so called owner to get there, i heard about 5-7 other patrons complaining! So i waited in my car with my 4 year old daughter till the owner pulled up and got out of the truck in a RAGE cursing at my mom telling her shes going to call the cops on us and even took a picture of my car plates !! lol She didnt care one bit that we had a complaint and didnt listen to anything we had to say. So as i read on here all the complaints, how could she still be in business ? Flies all over, smell of fruit rotting and NASTY over dirty PORT POTTIES, and bad parking. So basically iam told never to GO BACK , and i had to laugh at her. She was an overweight , truck driver mouth so called OWNER??? hows that? Anyways, i asked my 4 year old if she wanted to go APPLE Picking instead, she said " NO WAY ! " haha , so as people pulled in to go pick peaches i kindly gave them the low down of what they were getting into. What a mess it is there."
Comments from a visitor on August 22, 2010: (negative) "My family normally goes to Lewin Farms to pick peaches, but yesterday they closed the peach farm so we decided to try Davis Farms. I had read all the comments but wanted to keep an open mind. Unfortunately we found the negative comments to be true. The staff were very rude and did not even allow us time to read all the rules and restrictions before going in. They charged $10 for each group of 5 people which we did not find unreasonable. However we were a group of 6 - one of which was a 5 yr old child. They wanted to charge us $10 for her as well and told us if we did not pick $20 worth of peaches there would be no refund. We will stick with Lewin Farms from now on."
Comments from a visitor on August 13, 2010: (negative) "I have to agree with the NEGATIVE comments here. I think the only "positive" comments MUST be from family members of the Davis' trying to get more business. The farm was un-organized, workers were RUDE, and prices were HIGH to say the least! We were not told where to go... but we were YELLED at when we "stepped over the pick line"! We were watched like dogs in heat, when we asked where we CAN pick we were given dirty looks. It wound up to be 3 aisles we were "allowed" to pick from but the trees only had rotten fruit left if any. We were told "OH WELL - pick at your own risk!" On the way out they had boxes of other vegetables that were rotten so bad they were smelling and had flies and maggots everywhere! I will NEVER go there again! DISGUISTING! "
Comments from a visitor on July 12, 2010: (negative) "Don't go. My family and kids refuse to go peach picking anymore since visit to Davis Peach Farm. Signs are scary. They check bags, etc.. You are watched and its so creepy. I accidentally went into the wrong lane last visit and was strongly scolded. We were so intimidated that we left in fear!"
Comments from a visitor on March 09, 2010: (negative) "When I went here in Aug 2009, it was so bad, I wound up not even picking any fruit. The parking was terrible. Then when I finally found a spot after 20 mins, they told me I couldn't go picking w/ a pocketbook! And the pocketbook I had was so small, you couldn't fit more then 1 peach in there, if that's what they were worried about. There was no exceptions and they they went on to the next person. The staff was of no help, they didn't direct you anywhere; they didn't even know where I should stand on line. There were all foreigners there, and it was so loud, with pushing, and so organized. I will never go there again!"
Comments from a visitor on February 28, 2010: (positive) "I have just read the comments about this farm and i cannot believe that more people like me haven't written to defend them. I have been going to Davis for close to 40 years. They are the best and you cannot beat the quality and variety of fruits and vegetables that they grow. I have been there when people have conflicts and i can say with all honesty that it is always the fault of the customers, not the owners. The Davis have been farming for a coulple hjundred years on long island, they haave great quality and very fair prices. I have only seen problems when people are caught stealing or dumping fruit so they dont have to pay for it. If you ate food at a supermarket and didn't pay for it chances are you go to jail, so why would people think its okay to not pay for food at a farm. Trust me, go to this farm. It is worth the trip. You will not beat the quality."
Comments from a visitor on January 30, 2010: (negative) "(They) really spoiled a good time for me and my 3.5 year old daughter. the other negative comments are correct. confusion, rude staff people and rip off, terrible parking! They just confuse you, over charge you and just about kick you out if you try to discuss the matter with them! I was shocked to read the other negative comments as I see they are fully aware of what they do and it was not a "misunderstanding of any sort" this is just a day to day practice for them. I even got the owner of the place involved thinking surely she would put an end to the unfairness they put us through: no. I asked her are you willing to never have us come back here, speak negatively of your farm because of a few fruits, matter of couple of dollars and she without hesitation, loud and clear said YES. We will not go back and I would recommend you dont go there either as I am sure this is not what you intend for a nice family day. There are plenty of other farms around there and I regret not having gone to one of those. These people not only dont care about customer service, you will walk away with bad fruits: from the people who work there and from the trees. I write this because I dont want anyone to go through what we went through."
Comments from a visitor on September 27, 2009: (positive) "I have visited this farm many times over the years and cannot believe the bad reviews i have read. Davis Peach Farm is famous for their quality and service. I wouldn't go anywhere else. It is a great place to take your children and create a lifetime of precious memories and family traditions. The Davis' couldn't be nicer and their employees are so sweet. If you don't believe me just try to get in there on a Sunday....the cars are lined up to try and get the best long island grown produce available from good old fashioned farmers!"
Comments from a visitor on August 26, 2009: (negative) "I went to Davis Farms for peaches back in July, at that time there was plenty of peaches. The person with the comment about them refunding people their money if they didn't pick over $10 worth of peaches I would like to know where my $3 went. I somewhat agree with the person who said the workers are not so polite, although the cashier person was very pleasant."
Comments from a visitor on August 09, 2009: (negative) "Had a rather unpleasant experience here. Went into orchard to pick peaches and was not given clear instructions where to pick. Young lady at counter forgot to specify right or left side of designated rows. No personel were available in the orchard to direct you to the correct rows Picked a few of the wrong type of peaches!!! Charged a penalty of over 3 times the market price!!! Called the police because the farm would not reach a reasonable accomodation, confiscated the fruit that we picked, and would not return my deposit. The police were powerless to assist however they did indicate that this happens here all the time, including physical altercations, and wondered why people bother coming here when there are other very good farms nearby! I agree, there are other orchards with great fruit and accomodating staff. Pass this place by. "
Comments from a visitor on August 08, 2009: (positive) "I just read some feedback that visitors to Davis Peach Farm wrote. Well I cannot disagree with them more. I was just there with my family on Saturday August 8, 2009. We had a wonderful time and the trees we were told to pick from were abundant with fruit. We had 19 rows of trees to choose from, there were hundreds of trees to pick from. The people who worked there were very clear about the policies. We weren't there very long before we filled four bags with beautiful perfect peaches. We gave a $10.00 deposit and if you didn't pick $10.00 worth of fruit they refund the difference and if you pick more you pay the difference at one dollar a pound. You do have to pay for whatever you pick. If you don't like the policy then don't pick so much fruit. Why would anyone pick fruit they didn't intend on buying? I don't understand how they can complain about that policy. In closing I would go back there again and I highly recommend this orchard to everyone. It's a great way to spend a day with the family on the beautiful east end on Long Island."
Comments from a visitor on August 04, 2009: (negative) "We visited this farm we paid to get in and there were nothing on the rows of trees open for picking. I am extreemly disappointed and so are my friends and families who went with me. the staff are very impolite and money grabbers-NO REFUNDS! and you had to pay for what you brought out. thank God in our case was nothing cause there were nothing to pick. customers please beware of this farm. "
Comments from a visitor on August 02, 2009: (negative) "We went to this farm with the family. They are sooooo bad. They charge upfront monies and then dont let people go to good trees. They had only 3-4 aisles open which had nothing on the trees. Then they say that there is no refund and have to buy what ever we bring to the counter. In short they r just rip off's and every 1 over there was complaining about it. i want u to put these comments about them on ur website so that other people will know."
652 Peconic Bay Blvd, Jamesport, NY 11947.
Comments from a visitor on June 04, 2010: (positive) "I just went to the Golden Earthworm Organic Farm this morning to pick strawberries. I chose it from the farms that you listed because it was the only organic farm on LI. Well, I'm soooo glad that I did! The strawberries are juicy, ripe and sweet and I just made jam (for the first time ever) from your recipe and let me tell you that you ROCK!!! The jam came out PERFECT!! Thanks sooooo much for all of the information on your website! I used it to purchase my supplies, find the organic farm and to make the jam! Everything came together perfectly thanks to you!! Just wanted to give you my heartfelt thanks! What luck that I found your website on the internet!! "
1989 Sound Avenue, Baiting Hollow, NY 11933.
740 Wading River Road, Manorville, NY 11949.
Comments from a visitor on September 18, 2010: (positive) "Two weeks ago our family went tomato picking. The people there are very friendly and helpful. We had to drive down the road (not far-you can see the farmstand from where we were) and give a $2 deposit, which was understandable. The tomatoes were great! We picked Romas and made salsa out of them. The farm stand is beautiful and clean. They have bakery items for sale, along with great corn, peppers, tomatoes, etc. I love going to this farm!"
830 Sound Avenue, Wading River, NY.
Comments from a visitor on October 02, 2011: (negative) "Went to Lewin today and there are no more apples left on the trees. The hurricane knocked a lot of them down. So instead, they had crates of apples shipped from upstate for you to pick from. What's frustrating is that I called ahead to make sure they still have apples they said that they did. I just wish that they were more honest about the situation which was dissappointing for the kids. We did end up going to the pumpkin farm and they had a great selection so at least that made up for the apples."
Comments from a visitor on October 02, 2010: (negative) "Upon entry the first thing you see are heaps of trash on, around but not in the bags/cans. Walking the grounds farther in this does not cease. It is horrendous. Not only is there trash everywhere but people are not reprimanded for taking a bite out of an apple and just tossing it away. There are no signs to point you toward ANY particular type of apple. The ground is littered with rotten apples. There seems to be little to no maintenance on this orchard. I will not be revisiting, and in fact will do some campaigning to keep others from having to go through this. While Davis may be slightly more pricey, they quality is far superior. Better off going to Helen's or Lenny Bruno's!"

Comments from a visitor on September 24, 2010: (positive) "Lewins is my family's favorite U-Pick farm. Our most recent visits were pumpkin picking last year and apple picking this past August and we will be going pumpkin picking again next week. Last year, we walked away with some great pumpkins and they had mini-pumpkins and gourds in the back of the patch too. I believe we went in September last year and the pumpkin I kept (outside on my front step) lasted all the way until december without rotting AT ALL! Finally, on a snowy day when we were home-bound, we took it in and even made some yummy recipes with it! And, it was your regular pumpkin-patch pumpkin, not a sugar-pumpkin that the recipes called for! Also, their U-Pick pumpkins are ON THE VINE not an open field of pre-picked pumpkins like some places my friends have been to. Apple picking was excellent this year too. Yes, they charge you for the bags, but only 5 cents each! And, it's probably so people aren't wasteful and littering with tons of extra unused bags rather than b/c they're trying to get a profit off of plastic bags. Also, you only pay for the fruit you pick, there is no minimum price and they don't pre-charge you to simply step into the orchard. The staff was very freindly and helpful. The woman we spoke to told us when we could come back to get granny smith apples and was knowledgeable about the peach you-pick schedule too. I do agree that labels for what kind of apples are on the trees would be a great help, but if you looked carefully, you could kind of tell which ones were at least different so you got a mix. No place is perfect, but, in my opinion, Lewin Farms comes pretty close!"
Comments from a visitor on September 04, 2010: "I went to Lewin Farms today to go apple picking. I must say that the women that were there to give out bags and baskets were nice, but not very informative. There are no signs telling you where to go for the different varieties of apples so it was really confusing. We were told we were only allowed to pick in the first 5 rows but I don't think any of the people there abided by that rule. The price wasn't bad at all being $1 a pound... All in all its wasn't a bad experience but I just wish that we knew exactly what apples we were picking!"
Comments from a visitor on October 09, 2009: "My 13-yr. old son & I went on 10/4; it was a beautiful summery day and my birthday. Although it was nice, we were disappointed enough to try another farm next time; I would not return there. The personnel were HORRIBLE...mostly unavailable, completely unhelpful and downright rude. Nothing is labeled anywhere; there is no way to know where the different trees are for different kinds of apples; we were on our own walking all over the orchards...guessing. Everyone appeared to be looking for Granny Smith's and everyone was told different "directions." If they can't label the trees or paths, or provide a map, they should have employees out there to guide you. There are several entrances and parking areas and no way to know which one leads to which apples or which is the ONLY ONE w/the Port-a-Potty. They charge you for the plastic bags which are so cheap, they fall apart if you put too many apples in them. Then you're stuck out in the fields with nothing to put them in. Seeing a lot of empty trees, I asked if we had to pick from the ground or were there other trees elsewhere that were full. I was told they didn't know, you had to just go all over. Was even told "it's the end of the season." As if it was at own own risk and we might not even find any at all. We did not find the Granny Smiths (that was the reason we picked this particular farm in the first place after calling several places) but when we paid our $1/lb. for whatever it was we picked (no way to know or even learn!) the guy on line behind us had a bushel full of the Granny's. He gave us directions to find them. We went there rushing like crazy b/c it was now 4pm. Yes, we found them but basically had to pay twice, for twice as many apples as we wanted, b/c we'd already paid for the first batch....because we had no help finding what we wanted! Several people we met said they were also treated rudely and many I spoke to said they felt they were on their own w/no guidance."
Note from Blake: NEVER pick apples from the ground - that's how to get E. Coli food poisoning. It's also illegal for the farm to sell those in many states.
Comments from a visitor on August 12, 2009: (positive) "I went to Lewin Farms today. I had a very positive experience there. There were many peaches on the trees- beautiful ripe one. They gave us plastic shopping bags to fill up and then weighed them at the end- $1 per pound. I look forward to going back there in the future, although I don't think I'll be finished eating these peaches any time soon."
Montauk Highway Between Water Mill & Bridgehampton, NY.
Comments from a visitor on September 06, 2012: (positive) "Our family has been picking apples at the Milk Pail U Pick Orchard for years. This family owned and operated orchard is perfect for young and old alike. The dwarf trees offer easy, accessible picking and a safe, fun experience for everyone. Farmer John and his daughters are often present down at the orchard, giving helpful tutorials on how to pick apples and where the best selection can be found, as well as taste tests to figure out which apples suit your needs. Their website is a great help- keeping customers up to date on available selections and varieties that are ripe that week. Waterproof half bushel bags are helpful when placing down in wet grass. The apple cider, apple cider donuts and home-made pies, which can be purchased at the stand, are out of this world! We highly recommend apple picking at the Milk Pail U Pick and hope this orchard becomes a family favorite. This special farm has created family memories for us that will be cherished for a lifetime! Looking forward to picking again this October 2012!"
Comments from a visitor on September 27, 2010: (positive) "My wife, parents, sister and I went to the Milk Pail Orchard on September 19, 2010. We were very impressed with the orchard. It was fairly clean and organized. There were signs indicating which rows were open to pick and what type of apples were in each row. They also had a small stand where you can sample the different apples available for picking that day. We were able to pick delicious Mutsu, Cortland and Empire apples that day. The apples themselves were very large and delicious. I researched this farm based on this website and the positive reviews that this orchard received (which by the way I don't see anymore. It was helpful!) I definitely plan on taking my family here again for our apple-picking outings! We paid $30 for a 1/2 bushel and it was well worth it!"
410 Sound Avenue, Mattituck, 11951, Mattituck, NY 11952.
Comments from a visitor on October 01, 2011: (positive) "My family went here in late July, 2011. We were very, very happy with the berries and the young man directed us to the best area for picking the blueberries. I ate more delicious blueberries than any day of my life! The blackberries were massive and juicy! I mean it was a great place,Highly recommend it. Staff were caring and considerate. Great all around- except one thing- the berries are so delicious they don't last the long drive home!"
Comments from a visitor on June 07, 2010: (positive) "Patty's Berries and Bunches is having the best berry season in 10 years! Get them while they are at their best!"
65 Seven Ponds Road, Water Mill, NY.
Comments from a visitor on October 15, 2012: (positive) "I would definitely recommend this orchard. Rows are labeled with the kinds of apples, very clean, and the play area is superb ($7 per person for both the hayride and the park). There is a small picnic area but no outside food is allowed. However snacks are available including yummy roasted corn for $3 each. There is no minimum limit for apples. Small carts are available to carry children. We spent 3 hrs and still could spend more. "
Comments from a visitor on September 19, 2011: (positive) "We have been visiting Seven Ponds Orchards for the past 3 years and have found it to be the perfect destination for our young kids. It's about a 2.5-3 hour venture including our picnic lunch we pack (bring a table cloth). The trees are dwarf, easily accessible and the staff is great in giving the kids a tutorial on how to pick. This is a great farm for the under 8 year old crowd. This year (September 2011), however, we were taken aback when we were told we must buy wrist bands to utilize their playground area which features wooden structures such as castles, pirate ships, tractors and trucks. The pricing was $7 for EVERYONE which included the playground, corn maze and hayride; all unlimited use. Now this doesn't sound like that much considering what you get but; the corn maze was DESTROYED by Hurricane Irene and none of the stalks are up. You basically follow a path and trip on the stumps. The hayride, though the driver was very nice, was literally a five minute circle around the grounds; which are not that scenic. Basically, it cost my family of 5 (2 adults, a five year old and twin 3 year olds), $35 to use the playground. When you consider we spent $30 ($1.49 lb) in apples, this once nice family outing is getting expensive! In the past, the playground had a price but they always let you on for free. The hayride was an extra ticket and so was the maze; and we never did them knowing they weren't that great. We really felt you could skip both the hayride and the maze but this year, they will still charge you the one price for the playground use. You CANNOT tell your kids no to the playground since it is the first thing they see there and it is really adorable. But seriously, charge a parent to watch their kid on the playground??? That's just unfair since they won't let them in without you! Basically, we did have a great day at the orchard and do love the facility but it was much more expensive than we would've liked and we will try a different one in the area next year because of it. We will probably head to the north fork instead and couple it with a vineyard. "
Comments from a visitor on October 12, 2009: (positive) "In Suffolk County. All I can say is wow. We used to go to a different orchard and have been disappointed. Seven Ponds is very kid friendly. The staff is great. Checkout is superfast. No charge for bags. No charge for the wagons for use in the orchard. Short rows, plenty of apples, plenty of veggies for picking as well. We will be back again next year"
3810 Middle Country Rd, Calverton, NY 11933.

A visitor writes on August 27, 2013: (positive) "I LOVE this farm. Bring my kids once a year for the past four years haven't ever been disappointed, and I drive in from Brooklyn so I would say if i ever was....peaches amazing, eggplant is crazy! so many different colors/shapes/sizes can't wait, going again today (and I was just there last week lol)"
Comments from a visitor on September 30, 2011: (negative) "We last went on October 9, 2010 and October 2009. Each time there were hardly any apples to choose from. At least there were signs for the roows of apples, if there had been any. There were no more farm animals to admire except some pitiful looking horses by the pumpkin field. The play area is wonderful and their roasted corn is great, but because of the poor apple picking and their false advertising of farm animals, we will go to another farm this year. "
Comments from a visitor on February 28, 2011: (positive) "I had a great time at this farm! The produce is fresh picked and they offer a variety of pick your own oppurtunities starting with strawberries in June! The prices are very reasonable and the huge children play area has the kids wanting to go back every day. I always call ahead to see what they have for picking that day and im never dissappointed. definately check this farm out, they are open daily, and sometimes open til 7pm, which was nice to get fresh produce after my day of shopping at tanger. The farmstand has every possible type of produce and they have fresh baked pies!! Yum! This is a farm the entire family can enjoy! "
Comments from a visitor on October 12, 2010: (negative) "October 2010 - we went out to Windy Acres this past weekend, and I agree with the most recent comment that it was a disappointment this year. The farm animals were moved off way to one side...the horses were pretty, but they had a lot less animals this year and the kids couldn't touch/feed them (disappointment). The picnic tables and open play areas for the kids are still great - and the selection of pumpkins was great as always. The pies are still very pricey - $15.00 per pie (YIKES!), so needless to say we haven't tried them yet because they are just too expensive. As for apples - apple pickin is the best mid-late September at mostly all the farms. "
Comments from a visitor on September 25, 2010: (negative) "I believe I was the one who first suggested these guys last year and last year they were great. Windy Acres was a total disappointment this year. Just got back from there. What was a fun petting zoo was now three sad horses, a cow and a donkey, none of which could be touched or fed. There were no apples and they said the season was over, but up the road at Lewin 's there were thousands of apples available. Most of what they had was trucked in from other places. In short, I wouldn 't rush back next year."
Comments from a visitor on October 03, 2009: (positive) "Can't wait to go back and bring the grandkids. Well-maintained porta-potties. Petting zoo, picnic tables, huge outdoor play park, hot food kiosks, baked goods, jellies etc. "
Comments from a visitor on September 20, 2010: (positive) "September - 2010 We just took our kids apple picking here and they had a great time! The staff was friendly and helpful. This is a great place for little kids as they could pick their own apples. They also have a playground that was perfect for the kids. The rows of trees were clearly marked and easy to get to. There wasn't a tremendous selection of apples to pick - but what we did get - taste great!"
Comments from a visitor on October 03, 2009: (positive) "Can't wait to go back and bring the grandkids. Well-maintained porta-potties. Petting zoo, picnic tables, huge outdoor play park, hot food kiosks, baked goods, jellies etc.
If anyone else (including the farm) has a comment, positive or negative, please write me - I aim to present a fair, accurate information!
116 Manor Lane, Jamesport, NY 11947. Phone: 631-298-8896.
Comments from a visitor on September 23, 2012: "Very nice,plenty of different apples.Fair prices.Friendly people.Also a small store that sells slushies,apple donuts and bagged apples and pies.Also takes orders for homemade delicious pies for the holidays."
---
Picking Tips
[General picking tips and a guide to each fruit and vegetable] [How much do I need to pick? (Yields - how much raw makes how much cooked or frozen)] [Selecting the right varieties to pick] [All about apple varieties - which to pick and why!] [Picking tips for Vegetables] [ Strawberry picking tips] [ Blueberries picking tips]