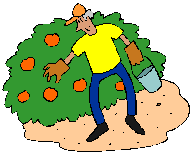 Looking for a local, pick-your-own farm in Northeastern North Carolina? Farms are open and safe! Scroll down this page and you will see the U-Pick farms in Northeastern North Carolina, sorted by county. Those that offer organic or sustainably grown produce are identified by the words "organic" and/or "sustainable" in Green, next to their name (see "What does Organic mean?"). The U-pick crops they offer follow the name of the farm. To search the page for a specific crop, use Ctrl-F (or on an ipad or Mac, use their "search on this page" function) If they have a website, the name will be in blue and underlined; click on it and it will open their website. If you find anything outdated or inaccurate, see the customer and farmer menus (as appropriate) at the top menu bar to submit updates and corrections and help me keep each current!
New! Pricing information - I am building a pricing guide to help you know what the typical prices are for each crop.
Remember to always check with the farm's own website or Facebook page before you go - or call or email them if they don't have a website or Facebook page. Conditions at the farms and crops can change literally overnight, so if you want to avoid a wasted trip out there - check with the farm directly before you go! And if you know of any farms I missed and want to add a farm, please let me know! I'm making updates for this year as fast as I can - if you find anything out-of-date, wrong or not working - please let me know! This website is supported by purchases you make through the links to products on Amazon. As an Amazon Associate I earn from qualifying purchases. This allows me to continue to maintain the website and make improvements!
What's in season in January 2021, and other timely information:
Notes for January 2021: Crop growth is slowing down, except for Christmas tree farms and if you live in southern California, southern Texas, Florida or along the Gulf coast where citrus are ripe, and believe it or not, the blueberry and strawberry season in those areas is about to begin. See your state harvest calendar . This year, much of the country is still seeing mild weather, so lettuce, peas, broccoli, cabbage and other greens are thriving. And this is a good time to get a canner and learn how to preserve foods for the winter, like canning some applesauce, apple butter or jam, which make great gifts. As do your own homemade specialty liqueurs! How about homemade cranberry sauce or a pumpkin pie made from a real pumpkin for the holidays? See our comprehensive list of easy home canning, jam and jelly making, preserving, drying and freezing directions. You can access recipes and other resources from the drop down menus at the top of the page or the site search. A fun winter activity is to make your own ice cream, even gelato, or low fat or low sugar ice cream - see this page. If you have any questions or suggestions, feel free to write me!
Valentine's Day - February 14 - See this website for Valentines Day history, facts and Amazon's top picks for fast, easy, inexpensive gifts for the man, woman or children in your life!
Easter will be April 4, 2021 - if you want to take your children to a free Easter egg hunt - see our companion website to find a local Easter Egg hunt!
Children's Consignment Sales occur in both the Spring and Fall See our companion website to find a local community or church kid's consignment sale!
Northeastern North Carolina U-Pick Farms and Orchards in 2021, by county
Click on the resources drop-down above, if you need a county map
Bertie County
Camden County
Williams Strawberry Farm - Greenhouse Tomatoes, Strawberries, Cucumbers
1383 North HWY 343 South Mills, NC 27976. Phone: (252) 771-2647. Phone: (252) 771-5252. Directions: Located on Hwy 343 in South Mills. Open: Monday to Saturday 7 am to 7 pm, mid April thru May. Crop availability: Strawberries, Greenhouse Cucumbers & Tomatoes, Bedding Plants - mid April-May.
Chowan County
Dunlow Farm - Strawberries, Vegetables
1426 Paradise Road, Edenton, NC 27932. Phone: (252) 482-7367. Phone: (252) 482-5602. Directions: Located on Paradise Road exit off Hwy 17 by-pass in Edenton. Farm is 1st house on right as you exit onto Paradise Road. Open: Sunday (berries are plentiful) Monday thru Saturday 7 am to dark; April-June. Crop availability: Strawberries - April-June Mixed Vegetables - in-season.

Pigs Plus

- Strawberries
311 Evans-Bass Road, Edenton, NC 27932. Phone: 252-221-8645. Open: April 15-June 1, from 8 am to 5 pm on Monday to Friday. Sell wide variety of produce wholesale or retail, most produced on-site.
Comments from a visitor on July 28, 2009: "I buy a box of peaches from them every year. The strawberries are pick your own, but they are open the rest of the summer for retail/wholesale produce and of course, pork products. Most of the annual produce is growing on site, but they bring in peaches, apples, etc from other farms which they sell."
Triple B Farms - strawberries, U-pick and already picked, restrooms
511 Ryland Road, Tyner, NC 27980. Phone: 252-221-4223. Alternate Phone: 252-221-4788. Email:

[email protected]

. Open: Approx; April 25 thru June 10. Click here for current open hours, days and dates. Picking updates: Click here for picking updates. Directions: From Hertford, NC: Grubb Street Ext to Center Hill. Turn right on Happy Home Road At end take a right onto Ryland Road and the patch is on your left at the white 2-story house. From Edenton, NC: highway 32 N past Chowan Middle School, Ballard's Bridge Church and water tower (all on left). Just past the water tower, turn right on Ryland Road At the "intersection" of Happy Home and Sign Pine Roads the patch is just ahead on left. Click here for a map and directions. Open from mid-late April til at least the end of May or beginning of June; Peak season is usually all of May Call to verify that the field is open;. Payment: Cash, Check. We would love to have you visit our patch to enjoy picking and chatting. Our facebook page is updated regularly during the season to let everyone know what is going on; with pictures!! Check it out now! Thanks!.
Winborne Bros Farm - Beans, Cantaloupes, Corn, Gourds, HayBales, Pumpkins, Sweet Potatoes, Tomatoes, Watermelon, Hay Rides
3443 Rocky Hock Road, Edenton, NC 27932. Phone: (252) 221-4204. Directions: North of Edenton off Hwy 32, turn on Rocky Hock Road at Smalls Crossroads then go 2.2 miles. Farm on right. Open: Sunday noon-7 pm, Monday to Saturday 9 am to 7 pm; July 4 thru October 31. Crop availability: Cantaloupe, Watermelon, Tomatoes & Butterbeans - July-August Sweet Potatoes, Pumpkins, Indian Corn, Gourds & mini haybales - September-October. Hayrides for school children
Currituck County
Coinjock Creek Farms - beans, beets, blueberries, broad beans, broccoli, carrots, corn (sweet), cucumbers, eggplant, figs, onions, peas, peppers, summer squash, winter squash, tomatoes, other vegetables, Other fruit or veg,
180 Maple Road, Maple, NC 27956. Phone: 252-267-3332. Fax: 888-241-5820. Email:

[email protected]

. Open: Monday through Sunday, 8 am to sunset; Call ahead!. Directions: From NC 168: turn onto Maple Road (SR1246); our farm is located .5 mile on the right. From US 158: turn onto Maple Road (SR1246); our farm is located 1.5 miles on the left. GPS Coordinates: Latitude 36.41207; Longitude -76.01002. Click here for a map and directions. Payment: Cash, Check.
Martin Orchard and Vineyards - apples, beans, blackberries, broccoli, corn (sweet), cucumbers, eggplant, grapes, muscadine grapes, melons, pears, peaches, peppers, pumpkins, summer squash, strawberries, tomatoes, other vegetables, picnic area (bring your own food), weddings and wedding parties, Wineries, Muscadine grapes,
213 Martin Farm Lane, Knotts Island, NC 27950. Phone: 252 429 3542. Email:

[email protected]

. Open: UPDATE for 2019, Their website is gone; Does anyone have current information, are they still offering pick your own or are even open? If so, please write me, their last reported hours were 9 am to 5 daily mid - june - October 31st. Directions: For a map to our farm, click here. peaches u=-pick mid -june-mid August ;apples mid aug- late Septemberveggies july- October pumpkins mid October to late oct. Payment: Cash, only. Click here for our Facebook page. family farm for 40 years.on the outer banks of nc. (ADDED: August 11, 2016)
Comments from a visitor on July 17, 2011: "Went to Martins Vinyard (Knotts Island, NC) last weekend and picked a bushel of peaches. This weekend the picking opened up for grapes and apples. Beautiful place and plenty of good pickin."
Comments from a visitor on July 04, 2009: "Easy to park your car next to the peach trees, in early July, quite a few peaches. Only problem was the peaches were "color" ready, but otherwise were rock hard (still not ripe). $12 for 1 bag you are given that you put the peaches in. Will have grapes and apples too.
Comments from a visitor on September 08, 2008: "This is a beautiful location and appeared to have lots of wonderful things to pick - however the apple crop this year is damaged. Lots of rotted apples on the ground & in the trees. We couldn't find more then 3 single apples that appeared in December ent condition. We did not try any of the other things available to pick but the location is absolutely beautiful (for what that is worth!)"
Point Harbor Pick Your Own Strawberries - Strawberries
135 James Griggs Road, Point Harbor, NC 27964. Phone: 252-491-8266. Directions: Located 1/2 mile north of the Wright Memorial Bridge on Hwy 158. Open: Sunday to Saturday 8 am to 6 pm; April 15-May 31.
Willowgait Farm - flowers, herbs or spices, porta-potties are available, picnic area (bring your own food), birthday parties, school tours, group reservations
135 Lands End Road, Knotts Island, NC 27950. Phone: 757-718-8993. Email:

[email protected]

. Open: March 1 to October 31 on Monday to Friday from 9am to 6pm , Saturday and Sunday available upon request. Click here for current open hours, days and dates. Directions: Accessible from Virginia Beach and Chesapeake, south on Princess Anne Road until it turns into 615 South and head south to Lands End Road. Also, Knotts Island Ferry runs from mainland to Knotts Island, however the schedule changes from summer to winter. Click here for a map and directions. Payment: Cash, Check, Debit cards. Click here for our Facebook page.
Gates County
Halifax County
Hertford County
McCaskey Farms, Inc. - Beans, Broccoli, Cabbage, Collards, Corn, Greens, Peppers, Squash, Strawberries, Tomatoes, Vegetables, Cucumber
145 McCaskey Road, Ahoskie, NC 27910. Phone: (252) 332-2855. Phone: (252) 398-2419. Directions: Located 5 miles outside Ahoskie between St. John and Union Communities off Hwy 461 on McCaskey Road. Only structure on left 1/2 mile after turning onto McCaskey Road. Open: Monday to Friday 8 am to 7 pm; April thru January. Crop availability: May Peas - May Strawberries - May-July Cabbage - May-July & October- December Salad - May-June & October- December Snaps, Tomatoes & Bell Peppers - June-July Sweet Corn - July Squash & Cucumbers - June-August Butter Beans & Field Peas - July, August & September Broccoli - October- December Collards - November-January.
Northampton County
Hackmans Strawberries - Strawberries
228 New Hope Lane, Margarettsville, NC 27853. Phone: (252) 585-0930. Phone: (252) 398-7017. Directions: Located Severn Road 1333, one mile west of Hwy 35. Open: Monday, Wednesday, Friday, Saturday 7 am to til dark. Crop availability: Strawberries - April 20-June 30.
Pasquotank County
Perquimans County
---