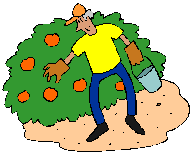 Looking for Gallmeyer Farms, Richmond Virginia Festivals in 2023? Scroll down this page and follow the links. And if you bring home some fruit or vegetables and want to can, freeze, make jam, salsa or pickles, see this page for simple, reliable, illustrated canning, freezing or preserving directions. There are plenty of other related resources, click on the resources dropdown above. If you are having a hard time finding canning lids, I've used these, and they're a great price & ship in 2 days.
If you have questions or feedback, please let me know! There are affiliate links on this page. Read our disclosure policy to learn more.
Festivals at Gallmeyer Farms, Richmond Virginia
Gallmeyer Farms The Berry Patch Festivals - Gallmeyer Farms in Richmond, Virginia has several festivals every year:
UPDATE for 2022, There is nothing on their website about ANY festivals, as of early May 2022 - call them, email them or keep checking their website
Strawberry Festival , a Sweet Corn festival and a Fall pumpkin harvest festival!
Here are the Gallmeyer Farms Festivals:
NOTE: since covid, there's been nothing on their website about festivals, so they may have been suspended.
Information about Gallmeyer Farms:
Gallmeyer Farms is a Richmond Virginia family farm, that uses old fashioned, traditional growing methods and raises heirloom varieties. Gallmeyer Farms has free parking, FREE admission and FREE hayrides!