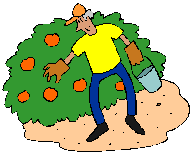 Looking for Wyoming Cottage Food Laws and Regulations: How to sell your homemade foods in Wyoming in 2023? Scroll down this page and follow the links. And if you bring home some fruit or vegetables and want to can, freeze, make jam, salsa or pickles, see this page for simple, reliable, illustrated canning, freezing or preserving directions. There are plenty of other related resources, click on the resources dropdown above. If you are having a hard time finding canning lids, I've used these, and they're a great price & ship in 2 days.
If you have questions or feedback, please let me know! There are affiliate links on this page. Read our disclosure policy to learn more.
Wyoming Cottage Food Laws and Regulations: How to sell your homemade foods in Wyoming
Wyoming Cottage Food Laws, Regulations and Facts
Date of the enactment of the Wyoming Food Freedom Act is 2015 and then expanded in 2017 and significantly amended in 2020 (HB 84), it is said to be the most permissive homemade food law in the country. Wyoming 2015 law let residents sell shelf-stable food made at home, like baked goods, jams, and jellies. The 2017 Wyoming Food Freedom Act went further and also allows perishable foods, meaning residents can make and sell almost any homemade food, drink or meal imaginable (except those that contain meat), and with the requirement that the seller must inform the consumer that the food is homemade and is not regulated. The 2020 amendment enabled indirect sales (at grocery stores, retail locations, etc) and wholesaling of nonperishable foods and the 2020 amendment allowed for consumption outside of a private home, for items like wedding cakes that would not likely be consumed in a private home.
Which foods are subject to the Wyoming Cottage Food law?
Allowed foods
You can sell ANY kind of food or drink as long, as it does not contain meat. This means the food may be fresh, cooked, refrigerated, frozen, dried, or canned. And unlike most states, it may contain dairy.
Some examples are breads, cookies, fruit pies, jams, jellies, preserves, fruit butters, honey, sorghum, cracked nuts, packaged spices and spice mixes, dry cookie, cake, bread, and soup mixes;
You may produce and home-processed foods that are processed without meat or wild game.
The Act allows the sale of raw milk and products made from raw milk.
See this Wyoming state FAQs for more detail.
Meats are a bit more complicated.
poultry - no more than 1,000 birds per year, you can sell your poultry, and products made with the poultry you raised. You may not buy chicken meat elsewhere and sell it or use it in your products.
rabbit meat (home- raised, not wild game), farm-raised fish (except for catfish),
live animals (excluding wild game).
portions of live animals before slaughter (for future delivery), as long as the animals are slaughtered in licensed facilities.
Except for poultry, you cannot sell products made with meat.
Before directly selling any meat or poultry products, make sure you read through this the Wyoming FAQs
Prohibited foods
Meat jerkies
If your food product does not meet the definition of a Cottage Food:
Don't give up. You may still be able to make and sell it commercially, through a startup approach.
First, you may be able to rent space in a local licensed commercial kitchen.
Second, if that doesn't work, you may be able to get a co-packer to make the food for you.
See this page for detailed information about selling foods that do not meet the Cottage Food definition

Definitions:
Non‑potentially hazardous food: food that doesn't require time or temperature control to ensure safety, including jams, uncut fruits and vegetables, pickled vegetables, hard candies, fudge, nut mixes, granola, dry soup mixes excluding meat based soup mixes, coffee beans, popcorn and baked goods that do not include dairy or meat frosting or filling or other potentially hazardous frosting or filling
Potentially hazardous food: food requiring time or temperature control for safety including foods requiring refrigeration, dairy products, quiches, pizzas, frozen doughs, meat and cooked vegetables and beans
Producer: any person who grows, harvests, prepares or processes any food or drink products on the person's owned or leased property, does not produce more than two hundred fifty thousand (250,000) individual food or drink products annually and does not exceed two hundred fifty thousand dollars ($250,000.00) in gross revenue annually.
Informed end consumer: is a person who is the last to purchase any product, who does not resell the product, and who has been informed that the product is not licensed, regulated, or inspected.
Farmers market: is a common facility or area where several vendors may gather on a regular, recurring basis to sell a variety of fresh fruits and vegetables, locally grown farm products and other items directly to consumers.
Homemade: means food is food that is prepared or processed in a private home kitchen that is not licensed, inspected or regulated.
Licensing
Where may Cottage Food Production Operations sell the food products?
Both the sale and delivery may take place at a home, farm, church bake sales, schools, ranch, farmers market, office, or any location agreed to between the producer and the informed end consumer. You can only sell perishable foods directly (in-person) to the final consumer.
Cottage Food Products may not be sold across state lines. In other words, only be sold within the state.
Internet sales are allowed, but only for delivery within Wyoming.
Sales may not occur within commercial food establishments as defined in W.S. 35-7-110(a)(xxxi). - except for raw, unprocessed fruit and vegetables.
Other requirements
The Wyoming Food Freedom Act requires the producer to inform the end consumer that any food product or food sold is not certified, labeled, licensed, packaged, regulated or inspected. Failure to notify consumers means you are no longer operating under the WFFA and will be regulated pursuant to the standard Wyoming food safety requirements for licensure and compliance with the Wyoming Food Safety Rule.
If you are selling nonperishable foods to a retailer or reseller, you must clearly and prominently label your products with "this food was made in a home kitchen, is not regulated or inspected and may contain allergens".
Home food operations can sell up to $250,000 of products per year, nor more than 250,000 units or parcels. .
Recommendations:
Beyond the requirements, common sense, good practices and reducing liability suggests you should do the following.
Training
Take the ServSafe® training classes for Manager and employees, the 7th Edition Book that accompanies this course should be purchased here..
Labeling requirements
Although there are no labeling requirements, common sense says you should label all of their food products properly, which includes specified information on the label of each unit of food product offered or distributed for sale.
Plus this is a simple way to meet the requirement to inform the end consumer that the homemade food is not certified, labeled, licensed, packaged, regulated, or inspected; simply include this statement on each label:
All processed packaged foods bear a label stating the
name and address of the manufacturer/processor preparing the food,
common name of the food,
name of all the ingredients in the food in descending order of predominance by weight.
the net weight of the food in English or metric units.
The following statement: This homemade food is not certified, labeled, licensed, packaged, regulated, or inspected."
It is recommended that honey manufacturers/processors include this additional statement to their product label: "Honey is not recommended for infants less than twelve (12) months of age".
Here is a free Microsoft Word label template which you can download and edit. These labels are already formatted to fit on Avery Template 22820 Print-to-the-Edge Oval, Labels 2" x 3-1/3", 8 per Sheet, Glossy White. You can get the label stock online (see at right).
Depending on the size of your business, your label must comply with Federal label regulations and with the new nutritional labeling law. You can download a copy of the FDA Food Labeling Guide here it s an illustrated booklet that should answer all your questions. You may see that the sample label does not include a "nutrional panel" (calories, fat, protein, vitamins, etc.) . This is because if you sell (in the U.S. only) fewer than 10,000 units and hire fewer than 10 full-time employees yearly; you do not have to have a nutrition panel on your label, nor file a small business nutritional labeling exemption notice with the FDA.
Testing of pH
​It's best to use a pH meter, properly calibrated on the day used. I use this one, which is reliable and inexpensive. And this pH meter is really good, but isn't always available.
Short-range paper pH test strips, commonly known as litmus paper, may be used instead, if the product normally has a pH of 4.0 or lower and the paper's range includes a pH of 4.6.
Record-keeping is suggested
Keep a written record of every batch of product made for sale, including:
​Recipe, including procedures and ingredients
Amount canned and sold
Canning date
Sale dates and locations
Gross sales receipts
Results of any pH test
Sanitation
Although inspections are not required, you should consider doing the following:
​Use clean equipment that has been effectively sanitized prior to use
Clean work surfaces and then sanitize with bleach water before and after use
Keep ingredients separate from other unprocessed foods
Keep household pets out of the work area
Keep walls and floors clean
Have adequate lighting
Keep window and door screens in good repair to keep insects out
Wash hands frequently while working
Consider annual testing of water if using a private well
Best Practices
Allergens: Most state home baking acts require an "ingredient statement" and/or an "allergen listing" on the label of the bakery item for sale; but if your state does not, you should anyway. The eight major food allergens are

milk,
eggs,
fish,
crustacean shellfish,
tree nuts,
peanuts,
wheat and
soybean.

Cross-allergenicity: There are also ingredients available, even flours, that can cause a cross-allergenicity. The American Academy of Allergy Asthma & Immunology explains cross-allergenicity as an allergic reaction when proteins in one substance are similar to the proteins found in another substance. For example, consumption of lupine flour may trigger an allergic reaction to peanuts, and cricket flour may trigger an allergic reaction to shellfish. Again, providing such information might be a beneficial marketing tool and help keep potential consumers safe.
The 2 Hour/4 Hour Rule - Anyone wishing to make and sell refrigerated bakery items should remember to follow the "2 Hour/4 Hour Rule." This is a system that can be implemented when potentially hazardous foods are out of temperature control (temperatures greater than 45 degrees Fahrenheit) during preparation, serving or display for sale. The rule guidelines are as follows:

If a potentially hazardous food has been out of temperature control for 2 hours or less, then it may continue to be used or be placed back in the refrigerator.
If a potentially hazardous food has been out of temperature control for more than 2 hours but less than 4 hours, it needs to be used quickly or discarded.
If a potentially hazardous food has been out of temperature control for more than 4 hours, it must be discarded.
More resources:
Questions? Contact Information: