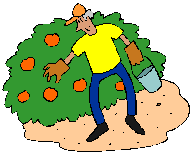 Looking for Canners That Work on Induction Stoves in 2022? Scroll down this page and follow the links. And if you bring home some fruit or vegetables and want to can, freeze, make jam, salsa or pickles, see this page for simple, reliable, illustrated canning, freezing or preserving directions. There are plenty of other related resources, click on the resources dropdown above. If you are having a hard time finding canning lids, I've used these, and they're a great price & ship in 2 days.
If you have questions or feedback, please let me know! There are affiliate links on this page. Read our disclosure policy to learn more.
Canners That Work on Induction Stoves
Canners That Work on Induction Stoves
If you have an induction stove you may have had problems finding water bath canners and pressure canners that will work on your stovetop. Below are several that will work great!
And if you have a glass or ceramic stovetop, see Canning on Glass Stovetops and Canners for Glass and Ceramic Stoves
Secura 9100MC 1800W Portable Induction Cooktop Countertop Burner, Black

Perfect for Duxtop and other induction cookware

Mirro 92122A Aluminum Pressure Cooker and Pressure Canner

22-Quart

Made of heavy gauge aluminum, it can do 16 pint size jars or 26 half pint size jars (when they are double stacked) or 7 quart size jars. And you can use 3 cooking pressures: 5, 10, and 15 PSI

Presto 23 quart Induction Pressure canner

This one is very popular and so it's frequently out of stock

Portable Induction Burner

And if you need an additional induction stove burner for extra cooking capacity, here is a good one. Plus, you could use it on a concrete surface outside to keep the canning heat out of the house on hot days!
Inductions Stove Canning Tips from Visitors
GE Induction stovetops, Comments from a visitor on November 06, 2012: "When water bath canning, I use only flat bottom large kettles on my GE induction glass top electric stove. Using a rack with at least 1/2 to 1 inch clearance on the bottom and putting large screw lids around the jars when processing is a cinch. No problem with keeping temperature or rolling boil going. Do not exceed more than 1" than the burner size, also check the watts on each burner. Mine all burn differently with intelligence. MUST use flat bottomed vessels on this type of stove. Purchased through QVC, they have a large selection of completely flat bottomed cookware. Works like a charm. My choice for the large quart size is to use my Weber Genesis grill with a 13,000 watt side burner. It is terrific and outside. Using a traditional large blue water bath canner. In conclusion, for canning 1/2 or 1 pint jars on the stove top is very doable; quart jars should be canned on a powerful gas burner. "
Kuhn Rikon Duromatic - Comments from a visitor on February 05, 2011: "For your page on canners for glass and ceramic-top stoves: Kuhn Rikon Duromatic pressure cookers work on all cooking surfaces, including induction cooktops. The brand is pricey, but this cookware will last forever. And they clean so easily. I haven't used their pressure cooker, but their pots are very well made flat-bottom stainless cookware and work great on glass-top stoves. The pressure cooker can be purchased here. Great website! Thanks for all the information. Linda "