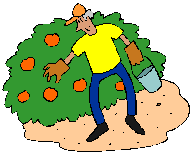 Tulip U-Pick Orchards in Northern Rhode Island in 2023, by county
Below are the U-Pick orchards and farms for tulips that we know of in this area. Not all areas of any state, nor even every state, have tulips orchards that are open to the public. If you know of any others, please tell us using the add a farm form!
Remember to always check with the farm's own website or Facebook page before you go - or call or email them if they don't have a website or Facebook page. Conditions at the farms and crops can change literally overnight, so if you want to avoid a wasted trip out there - check with the farm directly before you go! If I cannot reach them, I DON'T GO!
PLEASE report closed farms, broken links and incorrect info using the "Report Corrections" form below.
Baltimore County
Maryland Agricultural Resource Council - corn (sweet), sunflowers, tulips, porta-potties are available, picnic area you may bring your own food, farm animals, group reservations, events at your location (call for info)
1114 Shawan Road, Cockeysville, MD 21030. Phone: 410-887-8973. Email: lara@marylandagriculture.org. Open: We have pick your own tulips, sunflowers, ornamental corn, and popcornThe corn will be ready to pick in the fall; The tulips will be planted and ready for your picking in the spring; Bring the whole family, a picnic, and camera; We have port - o - potties, trails, farm animals, and more! For prices, specific rules and instructions, location, and times go to our website! Please feel free to call us if you have additional questions!. Click here for current open hours, days and dates. Directions: For a map to our farm, Click here. Payment: Cash, only. Unfortunately, we will not have sunflowers this year. (UPDATED: September 02, 2016) (UPDATED: July 18, 2016) (ADDED: February 11, 2016)
Tulip Picking Tips, and Information
Farms that offer U-pick or pick-your-own tulips are becoming more common. Tulips follow daffodils. So once you see daffodils blooming in your area, expect the tulips about one month later
Once picked, quickly get the stems into water
Get them out of the hot sun after picking to increase shelf life. Cool shade is best.
Re-cut stems while underwater - once you get home. Making a fresh cut, while the cut end is submerged helps the stem to take up water and avoid a vapor lock.