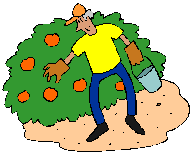 Tulip U-Pick Orchards in Boston area, Middlesex County, MA in 2023, by county
Below are the U-Pick orchards and farms for tulips that we know of in this area. Not all areas of any state, nor even every state, have tulips orchards that are open to the public. If you know of any others, please tell us using the add a farm form!
Remember to always check with the farm's own website or Facebook page before you go - or call or email them if they don't have a website or Facebook page. Conditions at the farms and crops can change literally overnight, so if you want to avoid a wasted trip out there - check with the farm directly before you go! If I cannot reach them, I DON'T GO!
PLEASE report closed farms, broken links and incorrect info using the "Report Corrections" form below.
Middlesex County
Tulip Picking Tips, and Information
Farms that offer U-pick or pick-your-own tulips are becoming more common. Tulips follow daffodils. So once you see daffodils blooming in your area, expect the tulips about one month later
Once picked, quickly get the stems into water
Get them out of the hot sun after picking to increase shelf life. Cool shade is best.
Re-cut stems while underwater - once you get home. Making a fresh cut, while the cut end is submerged helps the stem to take up water and avoid a vapor lock.