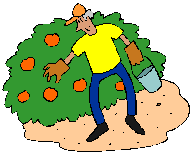 Apple And Pumpkin U-Pick Orchards in central Virginia, Charlottesville, etc. in 2023, by county
Below are the U-Pick orchards and farms for apples and pumpkins that we know of in this area. Not all areas of any state, nor even every state, have apples and pumpkins orchards that are open to the public. If you know of any others, please tell us using the add a farm form!
Remember to always check with the farm's own website or Facebook page before you go - or call or email them if they don't have a website or Facebook page. Conditions at the farms and crops can change literally overnight, so if you want to avoid a wasted trip out there - check with the farm directly before you go! If I cannot reach them, I DON'T GO!
PLEASE report closed farms, broken links and incorrect info using the "Report Corrections" form below.
Albemarle County
Chiles Peach Orchard and Farm Market - apples, cherries, peaches, pumpkins, strawberries, gift shop, snacks and refreshment stand, restrooms, picnic area, birthday parties, school tours
1351 Greenwood Road, Crozet, VA 22932. Phone: 434-823-1583. Email: Info@ChilesPeachOrchard.com. Open: See our website for current hours. Directions: . Click here for a map and directions. Payment: Cash, Visa, MasterCard, Discover. . Alternate Phone: 434-977-0619. Fax: 434-823-1593. . Strawberries May 10 to June 20, Sweet Cherries June 10 to July 15, Peaches June 15 to September 1, Apples September 25 to November 15, Pumpkins September 25 to November 1. Newly expanded farm market with fresh picked fruit, local vegetables, ciders, jams and jellies, local crafts, and gifts. Ice Cream Parlor serves up frozen yogurt, soft serve ice cream, sundaes, shakes, and baked goodies. Fudge kitchen features fresh fudge in lots of flavors! Homemade Peach Ice Cream Days, 1st weekend in August each year.
Comments from a visitor on September 04, 2012: "We visited Chiles in the Fall of 2011 to pick apples and our own pumpkins! What a fabulous experience. We arrived on a Saturday morning, there was a nice flow of folks but not too overwhelmingly populated. They had a shop full of goodies (fresh cider, honey, handmade baskets etc), as well as ice cream! Yum! The peach flavor was delicious! The apples were ABUNDANT, the pumpkins were as well. The setting was so serene, the fields nestled in the mountains with views from every angle. Breathtaking. We had a fantastic day and look forward to another trip this Fall. "
Amherst County
Morris Orchard - pumpkins, pick your own apples, apple cider, and Christmas Trees
226 Tobacco Row Lane, Monroe, VA 24574. Phone: 434-929-2401. Email: info@MorrisOrchard.com. Open: blueberry season is usually mid June to early July, Blackberries are early July into August; Fall season (after mid-September) 9 am to 5 pm, Monday to Saturday;from 1 pm to 5 pm Sunday. Directions: From Lynchburg, Route 29 north to Monroe. Left on South Five Forks Road (Route 671) almost 1 mile. Left on High Peak Road (Route 636) for 3.5 miles. Left on Ambrose Rucker Road (Route 653) one half mile. Right on Tobacco Road Lane to end -- one quarter mile. Relaxed country atmosphere, farm animals for the kids to watch, hay decorations in the fall. Select-your-own apples from mid-summer until . Click here for a map and directions. ; Fax: 434-929-1419. . Christmas. Pick-your-own pumpkins in the fall. Cut-your-own Christmas trees (limited). Call for season availability. We will be pressing our Fresh Apple Cider every week during the season. We will be making our famous Apple Doughnuts every weekend in October. We will have a great selection of apples available in the store through Christmas. Our varieties: Fuji, Golden Delicious, Red Delicious, Rome, Granny Smith, Razor Russet, York, Empire, Winesap, Stayman, Braeburn, Jonagold, Arkansas Black, Albemarle Pippin. A visitor writes on September 19, 2010: "Had a very nice visit today. Highlights include apple cider slushies (delicious!) and feeding the goats and donkey. Donations for feed go to the local humane society, so it is fun AND a worthy cause. Only two varieties of apples were available to pick your own, but there were LOTS of apples. We took picnic blankets and had a lovely picnic. There is a hay bale maze. Home make doughnuts are available in October during pumpkin picking season.
Nelson County
Critzer Family Farm - Uses natural growing practices, apples, blackberries, nectarines, peaches, plums, pumpkins, strawberries, Fresh eggs, Cider mill fresh apple cider made on the premises, restrooms
9388 Critzer Shop Road, Route 151, Afton, VA . Phone: (540) 241-3305. Email: critzerfamilyfarm@gmail.com. Open: May through October; Call or see their website for current hours. Directions: 250 west 16 miles to foot of Afton Mountain. Left on Route 151, 1 mile on right. From Waynesboro, 250 east, 7 miles to foot of Afton Mountain. Right on Route 151, 1 mile on right. From Wintergreen, 10 miles north on 151. From Charlottesville: 64 West to Exit 107; West on Rt. 250 for 4.5 miles: South on Rt. 151 for 1.3 miles; look for our sign on the right.Also pre-picked berries and other vegetables. . Click here for a map and directions.
Critzer Family Farm Facebook page. . . Click here for their Facebook page. In the farm shop, they have Peach cobbler, peach smoothies, peach lemonade, peach salsa, peach jam. So many reasons to get yourself some peaches. White, yellow and donut varieties are ready for the pick. . (UPDATED: April 19, 2021)
Comments from a visitor on May 12, 2009: "Strawberries are $1.50 per pound including their container. You can bring your own containers, but they need to be weighed beforehand. Cash or Check only. Very neat and clean farm"
Comments from a visitor on August 18, 2008: "Loved it!"
Dickie Bros. Orchard - apples, nectarines, peaches, pumpkins, U-pick and already picked, farm market, restrooms, picnic area
2552 Dickie Road, Roseland, VA 22967. Phone: 434-277-5516. Open: see website. Directions: Click here for a map and directions. From Richmond, take I-64 west to Charlottesville. Take Route 29 south past Lovingston to Colleen, turn right on Route 56 west. Go 2 miles; turn right on Route 655 towards Roseland. Go 4 miles; turn left on 151 and cross Tye River and turn immediately right on 56 west (Crabtree Falls Hwy.). Go 2 miles; take left on Dickie Road and follow signs 3 miles up on left. From Lynchburg, take Route 29 north, turn left on Route 56 west and follow signs. . Click here for a map and directions.
Dickie Bros. Orchard Facebook page. . dickiebros@ceva, net. 8 am to 5 pm, Monday to Friday, November 1-August 31; 8 am to 5 pm, Monday-Sunday, September 1-October 31. A Virginia Century Farm. is one of Virginia's oldest farms continuously owned by the same family. Orchard is located at the foot of Little de Priest Mountain near National Forest, Blue Ridge Parkway, Crabtree Falls and Wintergreen Resort. Pick-Your-Own Fuji Apples at Dickie Bros. Orchard! We've set out the picnic tables and can't wait to see everyone. Picked Apple varieties: Paulared, Gala, McIntosh, Honeycrisp, Liberty, Red and Golden Delicious, Empire, Jonagold, Winesap, Stayman, Rome, Granny Smith, Fuji, Pink Lady. Pick-your-own offered for most varieties, especially Fuji,. Apple butter and fresh cider also available.
Comments from a visitor on October 14, 2009: "I have been to this place 3 times already this season. The brothers that run the place are wonderful and were also really helpful when my handicapped father went there also. The apples are great and you cannot beat the price, 50¢ per lb. Why go to the tourist farm near Michie Tavern and pay more than twice that for apples. Going back tomorrow for the Fuji and then later in the season for the Pink Ladies."
Seamans' Orchard - apples, cherries, blueberries, strawberries, pumpkins, U-pick and already picked
415 Dark Hollow Rd, Roseland, VA 22967. Phone: 434-277-8130. Email: anneskidd@gmail.com. Open: Monday to Friday 8 am to 7 pm; Saturday 8 am to 4 pm and Sunday 12:30 pm to 5 pm; For updated picking information, availability and to reserve your pre-pricked berries. Directions: From Amherst: 29N to 56W, go one mile, turn right onto Roseland Road. Watch for signs. From Lovingston: 29S to 56W, go one mile, turn right onto Roseland Road. Watch for signs. Strawberries: Pick-your-Own or Prepicked May to June; Apples: Pick-your-Own Only third weekend in September. Payment: Cash, Check. . Click here for a map and directions. Payment: Cash, Check.
Seamans' Orchard Facebook page. . Alternate Phone: 434-277-5824. Fax: 434-277-8128. . Apples: Open third weekend in September; Saturday 9am to 4pm and Sunday 12pm to 5pm. (UPDATED: May 2, 2019, JBS)
Comments from a visitor on June 08, 2009: "You have this farm listed as apples only - they also do pick your own strawberries. We were just there a couple of weeks ago, so I know they are still doing it. We go there every year - our favorite for strawberries."
Apple picking tips:
Apples ripen from the outside of the tree towards the center, so the apples out the outside of the tree will ripen first. Once they are picked, they stop ripening. Picking apples directly from a tree is easy. Roll the apple upwards off the branch and give a little twist; don't pull straight away from the tree. If two apples are joined together at the top, both will come away at the same time. Don't shake the trees or branches. If the apple you are trying to pick drops, (or others on the tree) go ahead and pick it up. They're perfectly fine! But do wash them before you eat them! More info: How to tell when apples are ripe
Once picked, don't throw the apples into the baskets, place them in gently, or they will bruise and go bad more quickly.
Don't wash apples until just before using to prevent spoilage.
For an explanation of why apple slices turn brown and how to stop it, see this page!
Keep apples cool after picking to increase shelf life. A cool basement is ideal, but the fruit/vegetable drawer of a refrigerator will work, too. A refrigerator is fine for small quantities of apples. Boxed apples need to be kept in a cool, dark spot where they won't freeze. Freezing ruptures all of an apple's cells, turning it into one large bruise overnight. The usual solution is to store apples in a root cellar. But root cellars often have potatoes in them: apples and potatoes should never be stored in the same room because, as they age, potatoes release an otherwise ethylene gas, which makes apples spoil faster. If you can keep the gas away from your apples, they will keep just fine. Just don't store them right next to potatoes.
Prevent contact between apples stored for the winter by wrapping them individually in sheets of newspaper. The easiest way to do this is to unfold a section of newspaper all the way and tear it into quarters. Then stack the wrapped apples. See more here: How to store apples at home
Apples don't improve or "ripen" after being picked - this is an urban myth - see this page for the truth - with references!
Which apple variety is best?
There are tens of thousands of varieties of apples, developed over centuries. They vary in sugar, acoidity, flavors, storing, crispness and many other attributes. See our guides to apple varieties:
Canning apples - fully illustrated, with step-by-step instructions
Recipes, illustrated with step by step instructions
Using fresh apples and miscellaneous
Pumpkin recipes