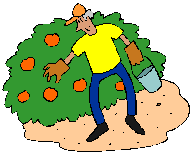 Apple And Pumpkin U-Pick Orchards in Boston and surrounding counties in Massachusetts in 2023, by county
Below are the U-Pick orchards and farms for apples and pumpkins that we know of in this area. Not all areas of any state, nor even every state, have apples and pumpkins orchards that are open to the public. If you know of any others, please tell us using the add a farm form!
Remember to always check with the farm's own website or Facebook page before you go - or call or email them if they don't have a website or Facebook page. Conditions at the farms and crops can change literally overnight, so if you want to avoid a wasted trip out there - check with the farm directly before you go! If I cannot reach them, I DON'T GO!
PLEASE report closed farms, broken links and incorrect info using the "Report Corrections" form below.
Essex County
Middlesex County
Norfolk County
Tangerini's Spring Street Farm, Inc. - Uses natural growing practices, Apples, pumpkins, blueberries, tomatoes, peppers, eggplant, corn, cherry tomatoes, concessions \\/ refreshment stand, restrooms, farm animals, birthday parties, school tours
139 Spring Street, Millis, MA 02054. Phone: 508-376-5024. Email: tangerinifarm@verizon.net. Open: Sunday - Saturday, from 9 am to Dusk, May 1 pm to October 30. Directions: Located 25 miles southwest of Boston just off Route 109, halfway between Route 128 and Route 495. . Click here for a map and directions. Payment: Cash, Check, Debit cards, Visa, MasterCard, Discover.
Tangerini's Spring Street Farm, Inc. Facebook page. . Alternate Phone: 508-667-7638. . Picking updates: Click here for picking updates. Blueberry Picking: Early July Tomato Picking: Late August Apple Picking: Early September Pumpkin Picking- Mid September. We use natural practices, but are not seeking organic certification. All our produce is raised organically except apples and sweet corn. A visitor writes on September 15, 2014: "We visited Tangerini's for the first time yesterday and loved it. Pick your own apples and tomatoes in abundance, as well as lovely staff, a great farmstand and delicious cafe/ice cream stand. We had fresh salads, homemade hummus wraps, and ice cream, followed by an afternoon of picking. Highly recommend. "
Comments from a visitor on October 08, 2008: "vegetables, fruit, and flowers for picking and purchasing from April through November. Holiday wreaths and garlands are available in December. There is a small, child-size only hay maze in the barn. There's also an ice cream stand, small store, and hay rides. Members of the CSA have reported that everything is organic except the corn. "
Apple picking tips:
Apples ripen from the outside of the tree towards the center, so the apples out the outside of the tree will ripen first. Once they are picked, they stop ripening. Picking apples directly from a tree is easy. Roll the apple upwards off the branch and give a little twist; don't pull straight away from the tree. If two apples are joined together at the top, both will come away at the same time. Don't shake the trees or branches. If the apple you are trying to pick drops, (or others on the tree) go ahead and pick it up. They're perfectly fine! But do wash them before you eat them! More info: How to tell when apples are ripe
Once picked, don't throw the apples into the baskets, place them in gently, or they will bruise and go bad more quickly.
Don't wash apples until just before using to prevent spoilage.
For an explanation of why apple slices turn brown and how to stop it, see this page!
Keep apples cool after picking to increase shelf life. A cool basement is ideal, but the fruit/vegetable drawer of a refrigerator will work, too. A refrigerator is fine for small quantities of apples. Boxed apples need to be kept in a cool, dark spot where they won't freeze. Freezing ruptures all of an apple's cells, turning it into one large bruise overnight. The usual solution is to store apples in a root cellar. But root cellars often have potatoes in them: apples and potatoes should never be stored in the same room because, as they age, potatoes release an otherwise ethylene gas, which makes apples spoil faster. If you can keep the gas away from your apples, they will keep just fine. Just don't store them right next to potatoes.
Prevent contact between apples stored for the winter by wrapping them individually in sheets of newspaper. The easiest way to do this is to unfold a section of newspaper all the way and tear it into quarters. Then stack the wrapped apples. See more here: How to store apples at home
Apples don't improve or "ripen" after being picked - this is an urban myth - see this page for the truth - with references!
Which apple variety is best?
There are tens of thousands of varieties of apples, developed over centuries. They vary in sugar, acoidity, flavors, storing, crispness and many other attributes. See our guides to apple varieties:
Canning apples - fully illustrated, with step-by-step instructions
Recipes, illustrated with step by step instructions
Using fresh apples and miscellaneous
Pumpkin recipes