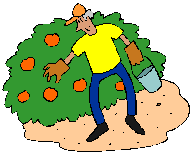 click here to go to the Belding Applefest page at http://www.doitintheamericas.com/us/events/apple-festivals.htm?
or click here for the PickYourOwn.org starting page
Specific Fruit and Vegetable Picking and Preserving Guides and Recipes
After you go to Belding Applefest, you may want to freeze, can or preserve the fruit or vegetables you get there. See these pages below for detailed, illustrated, step-by-step instructions that make it easy!
See below for more farm-related information